Recent history has made one thing clear: charter school communities up and down the state are leaving us feeling inspired and uplifted. And as families navigate yet another challenging school year, it's also apparent that they, and educators, need a trusted source of news, information, and research that is impacting charter school policies at the local and state level.
That's why we're thrilled to announce the launch of our CharterNation Podcast—the only podcast dedicated to California's charter school movement! We hope you'll join us for our first episode (EP1 S1) which debuts on Thursday, Sept. 16.
Episode 1 introduces Change Makers—which will be a regular segment of the CharterNation podcast—featuring our President and CEO, Myrna Castrejón, interviewing trailblazers and champions of educational equity, from across the ideological spectrum, on high-priority and timely K-12 topics.
The first edition of Change Makers kicks off with Myrna interviewing special guest Antonio Villaraigosa, the former Mayor of Los Angeles who is credited with helping expand charter school options in LAUSD—the second largest school district in the country.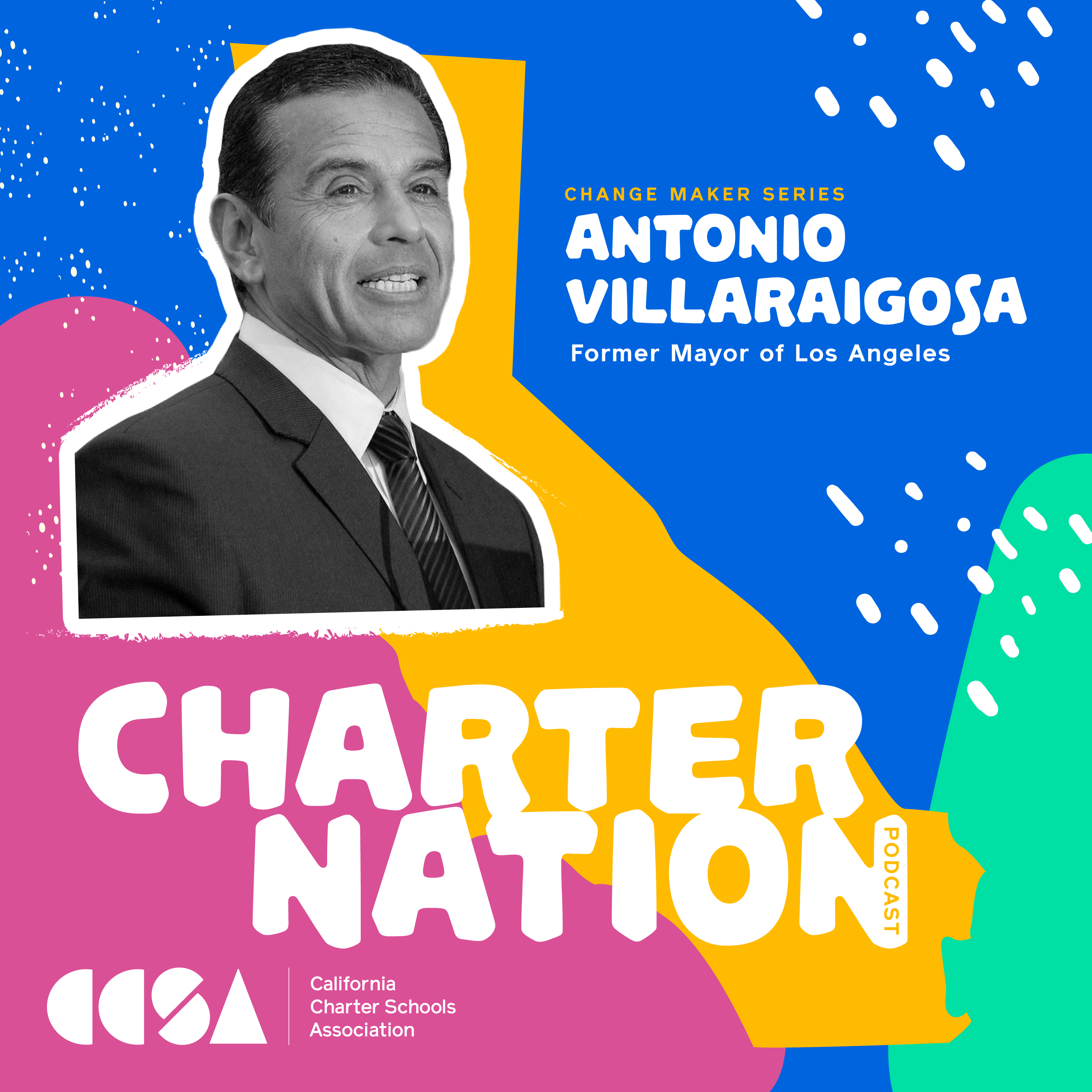 In the segment, Myrna discusses a wide range of topics with Mayor Villaraigosa, including the state of public education today in California, the search for a new superintendent in LAUSD, and the Biden administration's stance on K-12 funding and policies thus far.
For a sneak preview of CharterNation, Season 1, press the play button below:
Podcast episodes are hosted by Ana Tintocalis, a longtime K-12 education journalist, who lends her storytelling expertise to illuminate trends and showcase the amazing work taking place in charter schools during this historic time in public education. In each edition of CharterNation, Ana will sift through charter school data and research with experts in addition to presenting uplifting segments with "boots-on-the-ground" perspectives from charter school educators, parents, and students.
We hope you subscribe wherever you get your podcasts…and spread the word!
The CharterNation Podcast launches next month with Episode 1 dropping on Thursday, Sept. 16 – just in time for the 2021-22 academic year!
Stay informed. Be Inspired. Tune into the CharterNation Podcast!