A group of 25 girls at Ánimo Mae Jemison Charter Middle School (AMJ) are proving that skateboarding is not just for boys.
They belong to Concrete Queenz, an all-girl skateboarding program at AMJ that builds confidence, nurtures independence, and creates positive experiences for girls of color in Compton and Watts.
The program was founded by AMJ Special Education teacher Audrey Faison who believes there are far too many male-dominated skateboarding clubs in SoCal.
"This is [the girls'] chance to learn this sport together, grow, share experiences, share in the failures, and celebrate one another when making progress," says Audrey, who is a female skater residing in Venice Beach.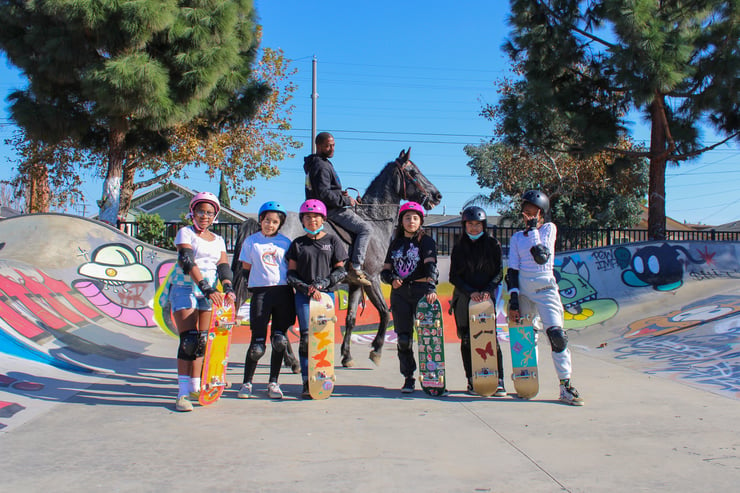 Concrete Queenz initially began as a school club at AMJ but has since evolved into a nonprofit organization which Audrey manages. AMJ – one of 18 campuses under Green Dot Public Schools – is a charter public school primarily serving low-income students of color.
The 25 girls who belong to the program this year skate every Thursday. Some have experience skateboarding. Others have no experience at all. Together they learn skateboarding basics like how to balance, kick turn, ollie, and drop-in.
The girls receive free skateboards, elbow and knee pads, as well as helmets through partnerships with Impala Skate, Arbor Skateboards, HLC Distribution, and Triple Eight.
Keen Ramps has also donated skateboarding ramps for the girls to practice on every week. The girls also receive instruction from volunteers who are both amateur and professional skaters.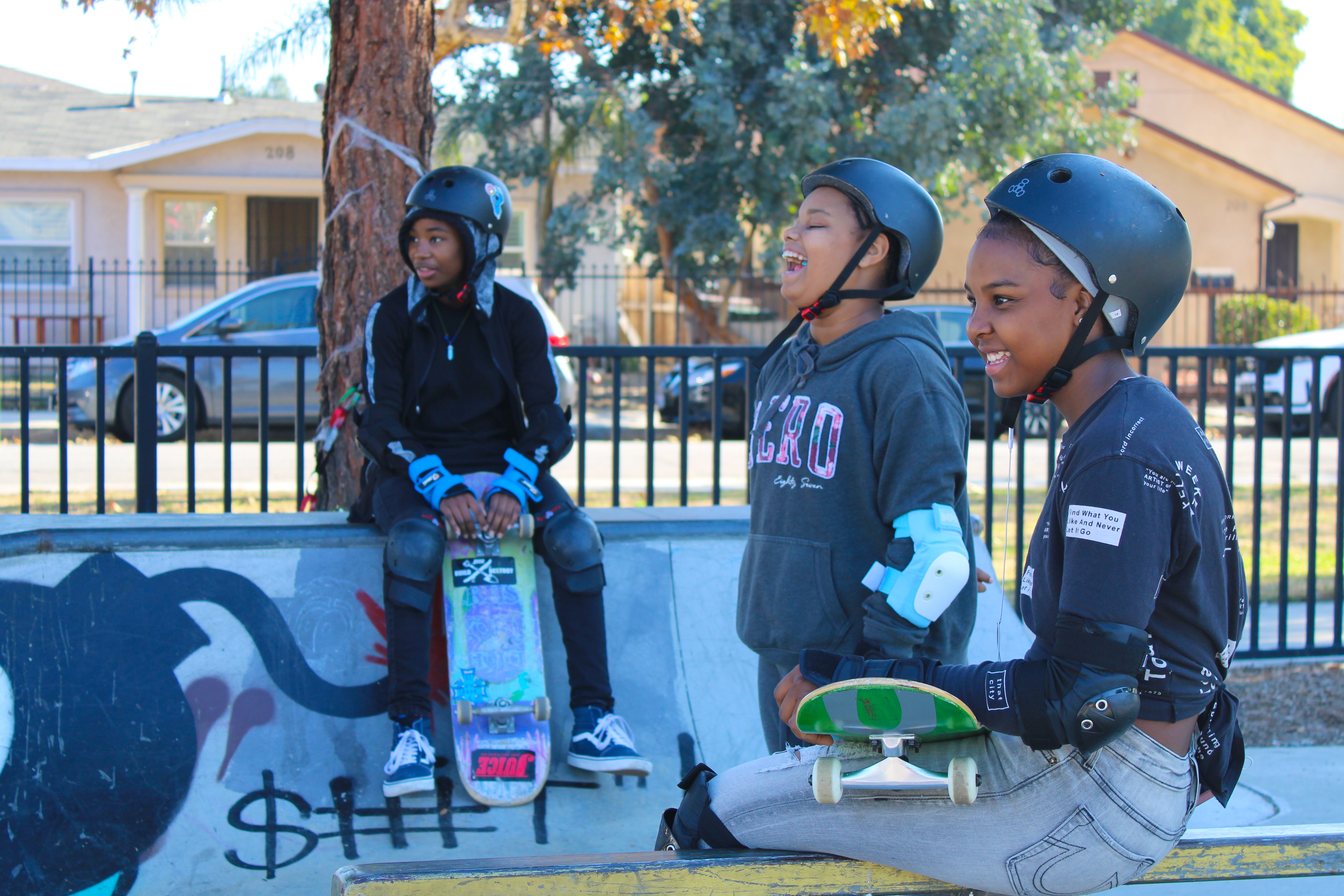 Organizers and school leaders believe the all-girl skateboarding program aligns with AMJ's top priority to support the whole child because the girls are introduced to life-long lessons about friendship, determination, and empowerment.
On top of that, students say skateboarding is a physical activity that helps them manage stress and anxiety.
"Skating takes my mind off of things and I feel better," says Taraji Jackson, an 8th grader at AMJ and captain of Concrete Queenz. "No matter how many times you fall, you can always get back up and try again."
Travel is another component of the program. In Spring 2022, Concrete Queenz went on a trip to the Venice Skatepark where they put their skills to the test on ramps and bowls alongside experienced skaters.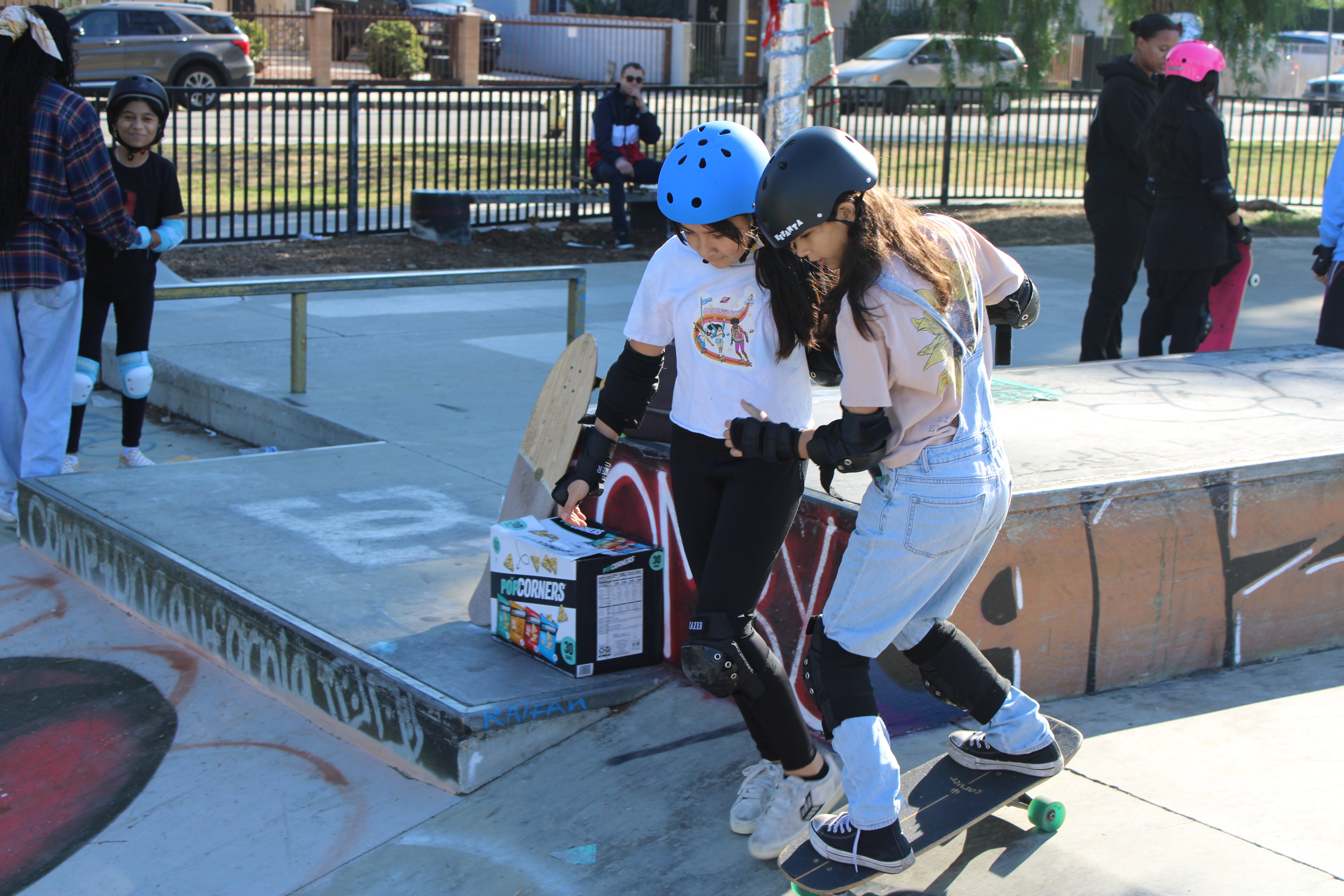 In December 2022, Concrete Queenz went to the Wilson Skatepark in Compton for a community event in collaboration with Inner Black Yoga and Compton Cowboys.
Inner Black Yoga hosted a yoga and meditation session before the participants started skating. Compton Cowboys brought their horses and discussed their positive influence on inner-city youth, as well as the importance of combating negative and historically inaccurate narratives surrounding the city of Compton.
Skateboarding businesses like Keen Ramps and Grind Theory participate in this end-of-semester event by setting up booths and providing equipment and supplies. Other community organizations like Inner Black Yoga
Looking to the future, Audrey plans to expand the all-girl skateboarding program to other schools in South L.A., as well as add social-emotional activities and other field trips.
Head over to Instagram to see the Concrete Queenz in action!
As a non-profit organization, the program is always looking for supporters. Check out its Give Butter account if you're interested in contributing to the cause!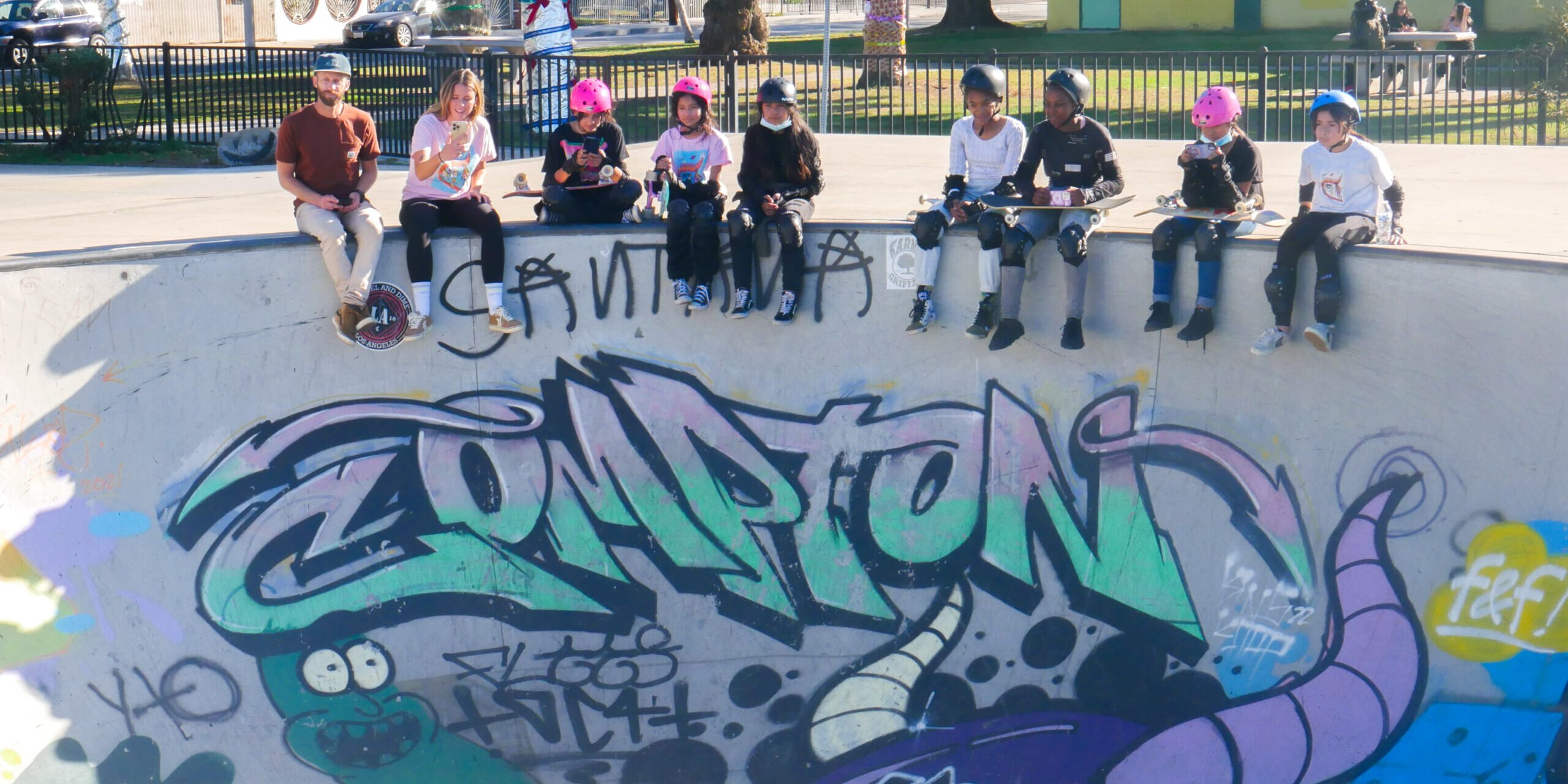 To learn more about Ánimo Mae Jemison Charter Middle School, click here.
For Green Dot Public Schools California, visit its website or blog!
---
The CharterNation Blog republished this story through CCSA's Guest Blogger partnership with Green Dot Public Schools. If you belong to a CCSA member school and would like your school's content featured on the CharterNation Blog, please email atintocalis@ccsa.org.