Granada Hills Charter High School Academic Decathlon team not only won the state and national competition this year, but also a trip to Gov. Gavin Newsom's office.
On Monday, the team was honored in Sacramento for reclaiming the top spot in both the state and national competition earlier this spring. Prior to this year, Granada Hills had won six of the last seven state and national championships.
What a great trio of wins to cap the school year off with. Congratulations to this academic powerhouse for an honor well deserved!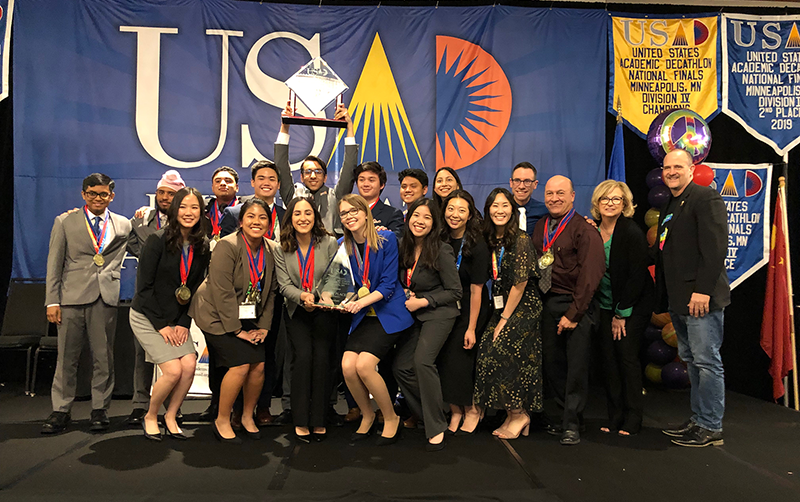 Photo credit: Granada Hills Charter High School