High-quality elementary schools successfully prepare children for later learning and life in general. Here in California, three charter public elementary schools earned top state rankings this year's in U.S. News & World Report Top 10 Best Elementary Schools list.

U.S. News identified these three charters after analyzing over 8,000 elementary schools in the Golden State. Take a look!
TOP CHARTER ELEMENTARY SCHOOLS
Ranked #5 – White Oaks Elementary (San Carlos)
Ranked #7 – Yu Ming Charter (Oakland)
Ranked #9 – Canyon Charter Elementary (Santa Monica)


>> LEARN MORE: Click here to understand the unique role and mission of California's charter public schools.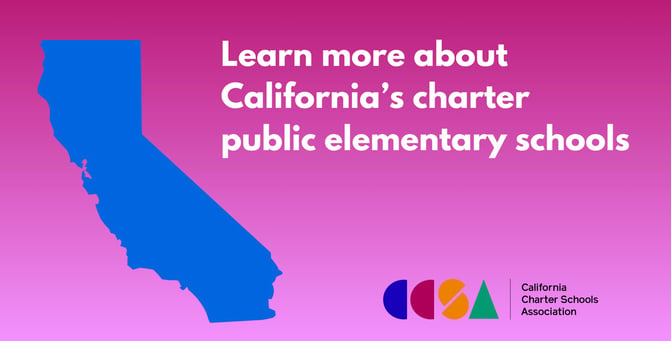 DID YOU KNOW? According to a 2023 study released by Stanford University's Center for Research on Education Outcomes, students in California's charter public schools gain the equivalent of 11 days of reading and 4 days of math compared to similar students in traditional public schools.