On Monday, Black charter public school families and advocates from across the state delivered a simple message at the doorstep of Assemblyman Kevin McCarty's Sacramento office: kill your CTA-backed bill that puts a cap on quality charter public schools in California.
Joining them was CCSA Board Chair and Fortune School President and CEO Margaret Fortune.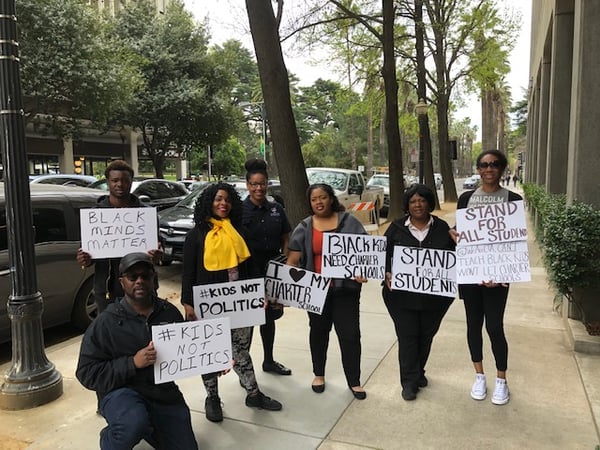 "The civil rights movement was built on choice and the education of Black people," Margaret said, on a day when California was formally observing the life and legacy of civil rights and labor leader Cesar Chavez.
These families and Margaret not only called out McCarty's bill (AB 1506), but rightly condemned the California Teachers Association's entire extreme legislative package that would rip opportunity away from our state's most vulnerable students.
During the protest, families and advocates not only wanted to speak out against McCarty and CTA's bad bills, but also wanted to share their powerful stories about the impact charter public schools have had on their personal lives and the Black community more broadly.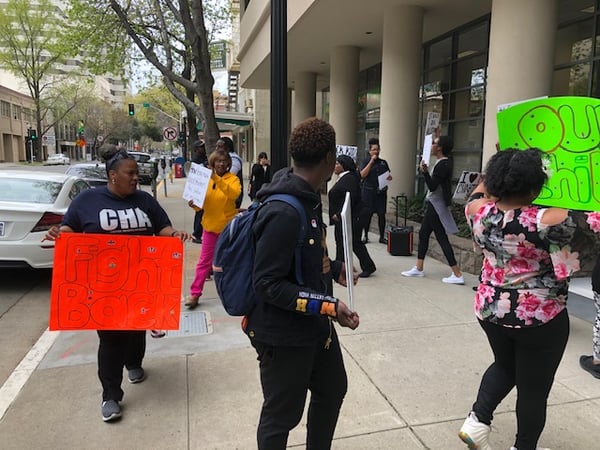 Tia Pope, whose son attends the Fortune School Ephraim Williams College Prep Middle School, spoke about the academic transformation he experienced after leaving a traditional public school and the connection he's made with teachers and other students.
"When I switched my son over to a Fortune School he began to have all A's… [He's] been able to grow as a family with his teachers and with the students that are also there."
Watch more of Tia's story here:
Berry Accius, leader from Voice of the Youth, a Sacramento-based non-profit that works with at-risk adolescent and teenage youth, noted that charter public schools are providing options and a safe learning environment for Black students.
"The fact that we have an alternative with charter schools is very important to give young people as well as parents a choice,"
Watch more of what Berry had to say:
"I just like having a choice of where my [daughter] goes. I feel comfortable and safe with my child [in a charter school]," said Shakira Hatchette, a charter school mom from San Bernardino.
"The teachers are there working with me and I feel that it's a team effort to make sure she is successful in her education," she added.
Want to join these families and advocates in fighting back against CTA's poisonous bills? Go here to call on your legislators to vote #KidsNotPolitics! It only takes one click!