The benefits of organized sports in public education are vast, helping students understand the importance of teamwork, leadership skills, patience, discipline, and perseverance.
Unfortunately, some charter public middle and high schools are unable to join district-run interschool sports leagues because, even though charters are public schools, they are independently operated and managed. In other cases, charter public schools may not have facilities to host visiting teams, cannot maintain a full roster of sports activities, or have limited enrollment and finances.
The solution? Band together to create a sports league.
The Orange County Charter Schools League (OCCSL) is the newest charter school sports league created specifically for middle school students in Orange County. The league follows in the same footsteps as other charter school sports collectives in California such as the Bay Area Charter School Athletic Conference (BACSAC) formed in 2007 which is composed of 13 charter high schools in Oakland, Hayward and Fremont.
In Orange County, five charter public schools came together to form the OCCSL, giving student athletes a chance to play organized sports at no-cost. Each of OCCSL's schools predominantly serves low-income students and families of color in Santa Ana and Orange. The five charter schools that make up OCCSL are:
"For some of the student athletes, this is their first experience playing organized sports and being part of a team," said Patrick Connolly, athletic director at Santiago Charter Middle School and co-founder of OCCSL. "This league offers student athletes the unique opportunity to represent their school and community, as well as to develop socially, emotionally and physically so that they're prepared for high school and beyond."
Currently, 600 students from all five charter public schools are competing on either varsity, junior varsity or intramural teams. Athletic teams include basketball, soccer, flag football, volleyball, track and field, and cross country. Click this link to watch a ABC 7 Eyewitness News story showcasing the league's first basketball championships.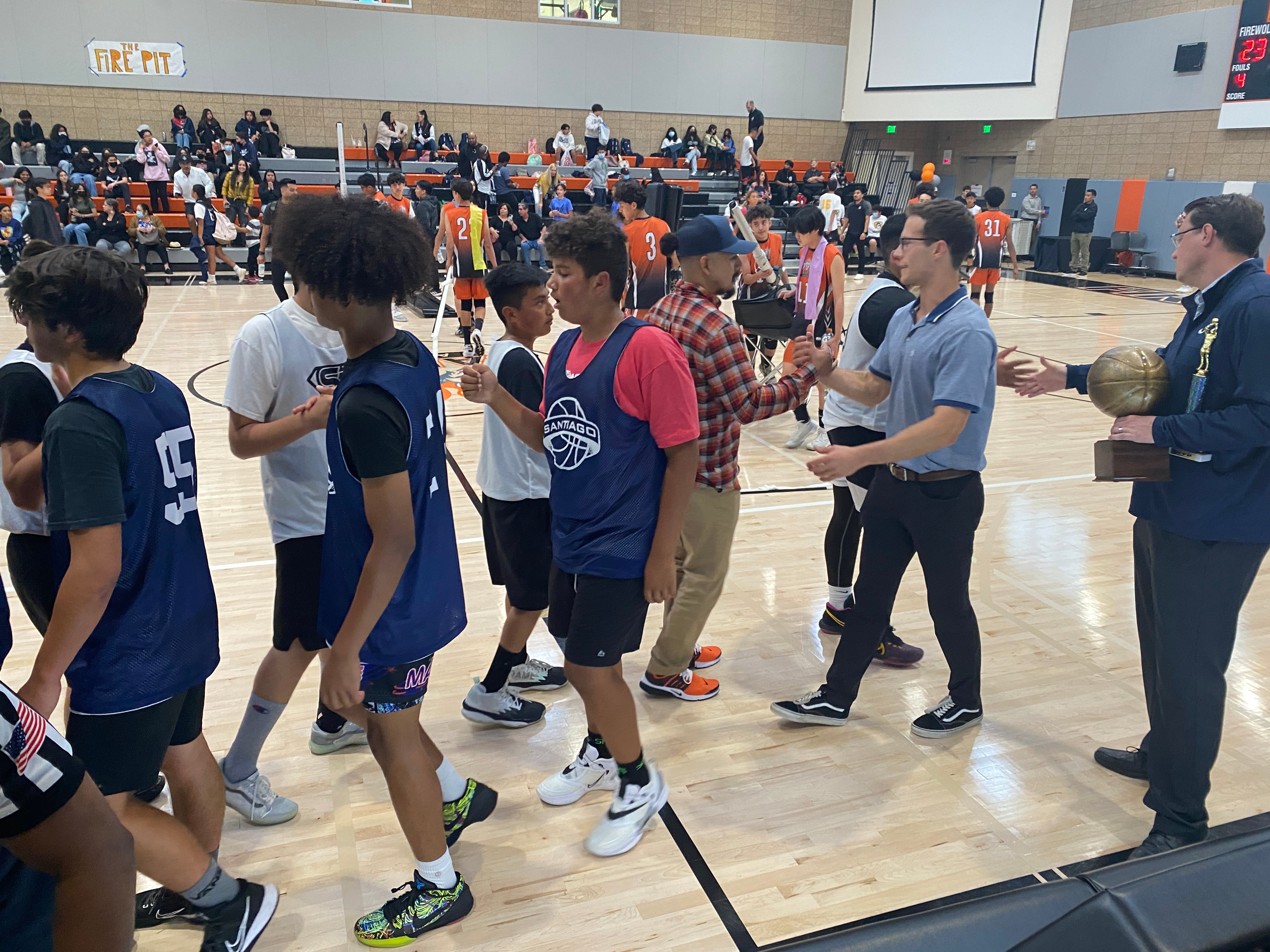 The Orange County Charter Schools League (OCCSL) hosted it first boys' basketball championship game this year at Samueli Academy.
"To see the excitement when these students put on a uniform for the first time is priceless," said Richard Jimenez, athletic director of Vista Heritage Global Academy and co-founder of OCCSL. "Part of the mission and goal of the league is to expose these kids to new experiences and opportunities, so they understand of all the possibilities that exist."
In addition, the participating OCCSL schools believe offering organized sports and competition helps recruit and retain students, since many athletes who want to participate in competitive sports eventually leave the charter system because of the inability to compete.
The Giants in Charter Schools Sports
While some smaller charter public schools may not have the ability to support an athletic program, large charter public high schools have been growing their athletic dynasties over the past decade.
In fact, many charter public high schools found safe ways to continue their sports programs amid the pandemic while some large urban school districts like the Los Angeles Unified School District put the breaks on athletics activities.
The situation even caught the attention of Los Angeles Times sports columnist Eric Sondheimer who wrote in a commentary, "Charter schools are moving full speed ahead while LAUSD schools slowly try to regroup, while others have given up. That's the fact. The difference is dealing with a never-ending bureaucracy versus schools that can act immediately."
Birmingham Community Charter High School in Van Nuys and Granada Hills Charter High School in Granada Hills are two charter public schools with well-established athletic programs that overcame challenges during the pandemic and still allowed teams to safely compete against each other.
Here's a snapshot of the dominant teams at those schools, as well as a roundup of other powerful teams in different parts of California:
BASEBALL
Birmingham Community Charter High School, Van Nuys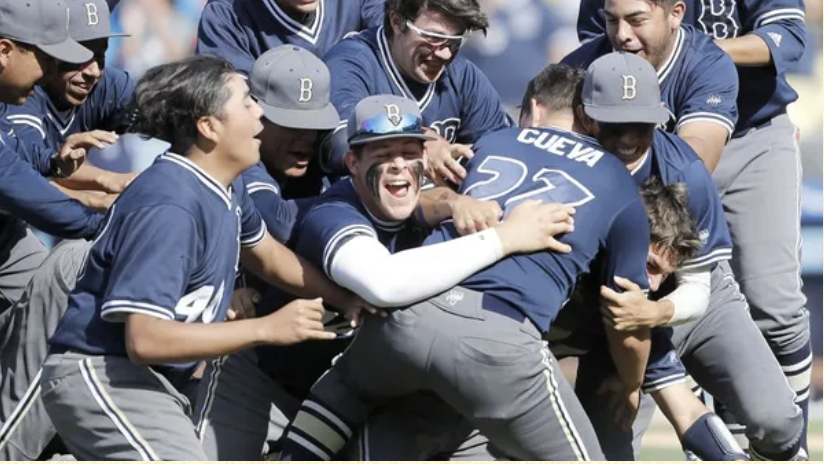 Birmingham baseball, also known as "Bham Baseball", has had a long history of
producing powerhouse teams beginning in 1964. However, the team went down in the record books for clinching the L.A. City Section Baseball Championships three consecutive years at Dodger Stadium in 2017, 2018, and 2019. Before that, the team was city champs in 1964, 1966, 1969 and 2014. This year, the team was ranked No. 2 behind rival Granada Hills Charter High School but both the players and coaches plan for a comeback next year.
SOCCER
Granada Hills Charter High School, Granada Hills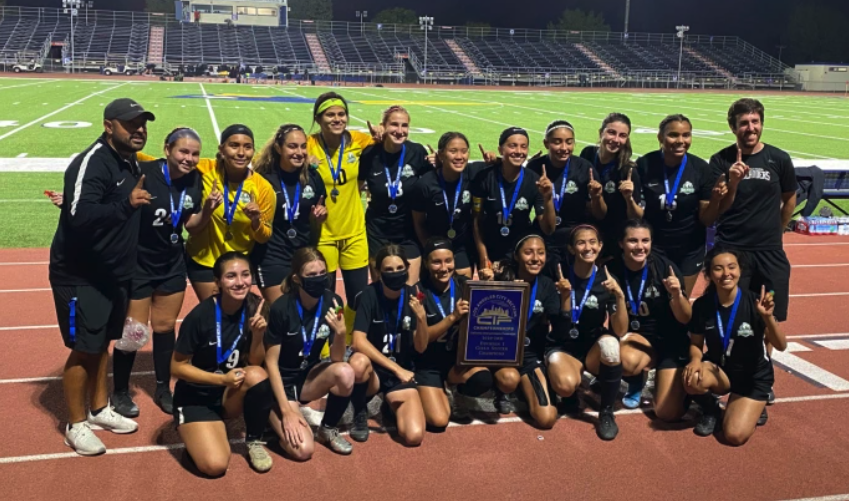 The Highlanders completed their own "three-peat" in girls' soccer this past year, earning their spot once again in the City Section Division I girls' soccer final. Granada Hills Charter senior Stephanie Cardenas has helped to lead the team to victory during those years. Check out this L.A. Daily News article about their winning streak, in which Cardenas says, "Last year, when we won the second (City title), our coach said we had to win a third like the Lakers," Cardenas said. "We did it, so I feel like Kobe (Bryant) right now – back to back to back."
FOOTBALL
Clayton Valley Charter High School, Concord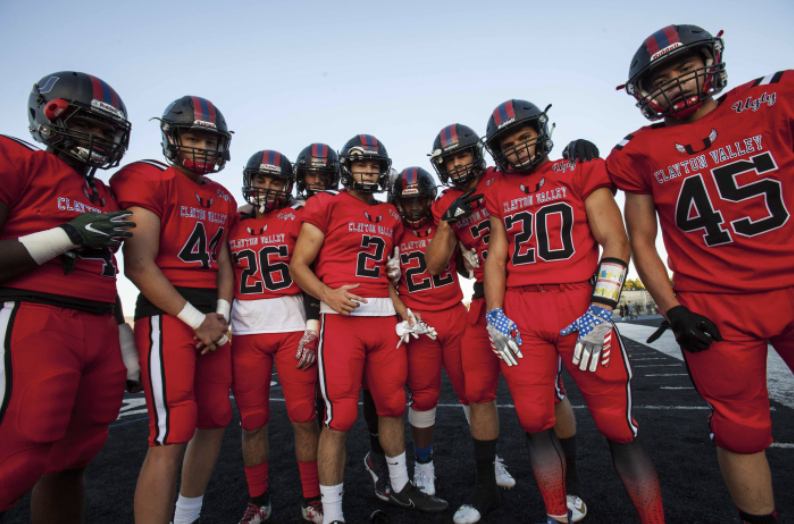 Clayton Valley Charter High School is located in Concord, a suburb east of Oakland. The athletic department at this charter high school offers a competitive program with a wide variety of sports including mountain biking, swimming and diving for both girls and boys. However, the "Ugly Eagles" are best known for their boys' football team which has been a dominant force, winning he Division 2-AA state title in 2019 and was ranked No. 2 this year in the North Coast East Bay Mountain Division, leading the pack with the most rushing.
BEACH VOLLEYBALL
Helix Charter High School, San Diego
Helix Charter High athletics celebrated the debut of its girls' beach volley team which competed in the CIF-San Diego Section with several other teams this year. Despite being a new team, the Helix Scotties are already the ones to beat. The team lost only two games this year, allowing them to advance to the Metro Conference. One of the team's standout players is Arianna Washington who was profiled in this recent San Diego Union-Tribune article for being a mighty player, despite her 5-foot-2 stature.
---
This blog story was written by Ana Tintocalis, CCSA's Senior Director of Media Relations and Editorial Content. She is a frequent contributor to the CharterNation Blog. Got a good charter school story? Contact her at atintocalis@ccsa.org.