This month we celebrate Asian American, Native Hawaiian, Pacific Islander Heritage Month, an initiative to recognize and elevate the contributions of individuals who share the attributes of resilience, sensibility, and vision.
To commemorate, the California Charter Schools Association put together a list of five notable individuals from the AANHPI community that are making a big difference in the lives of the children they serve and their communities.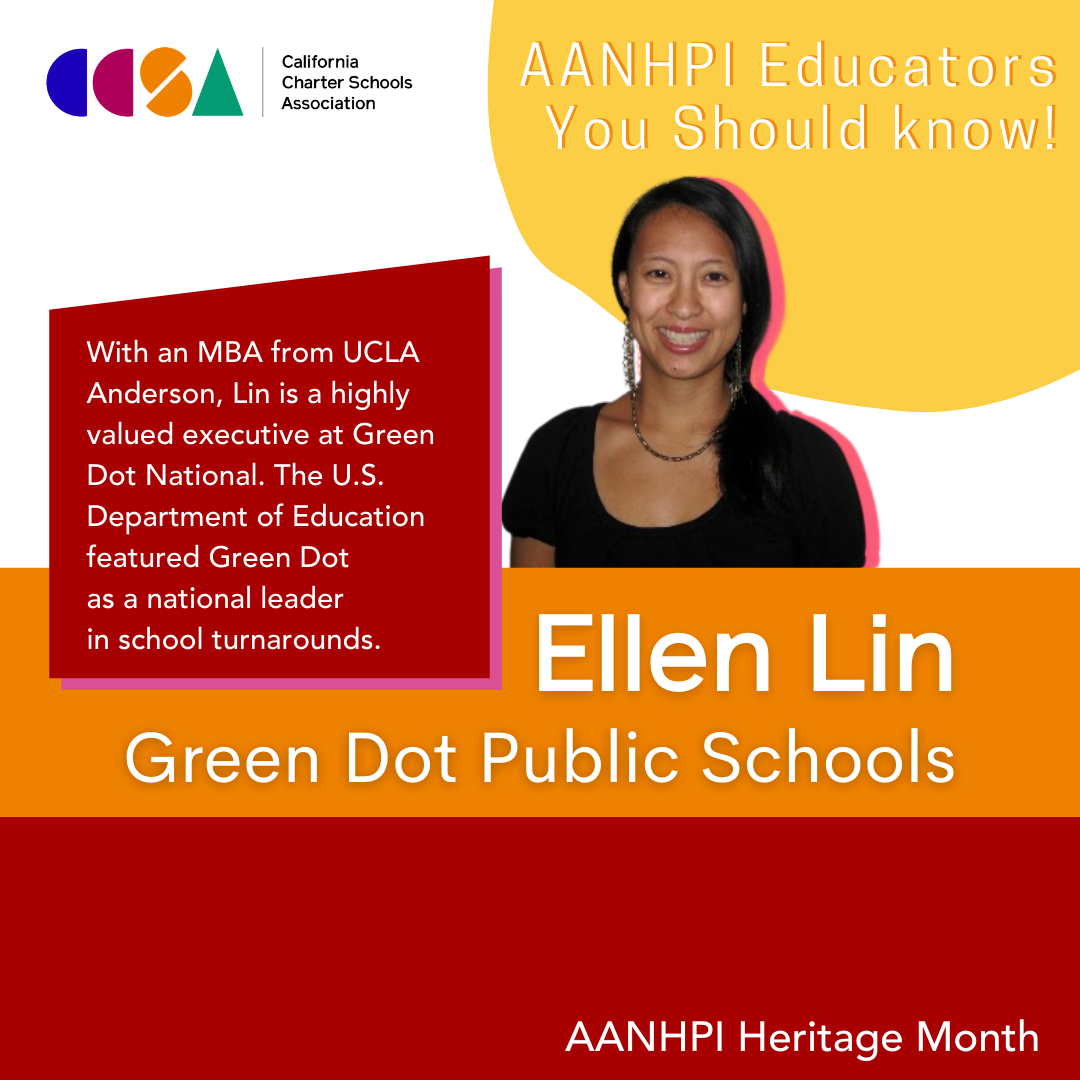 ---
Salman Khan is the
founder of

Khan Academy. He's a prominent education technology entrepeneur recognized internationally for his work providing access to online learning tools and tutoring.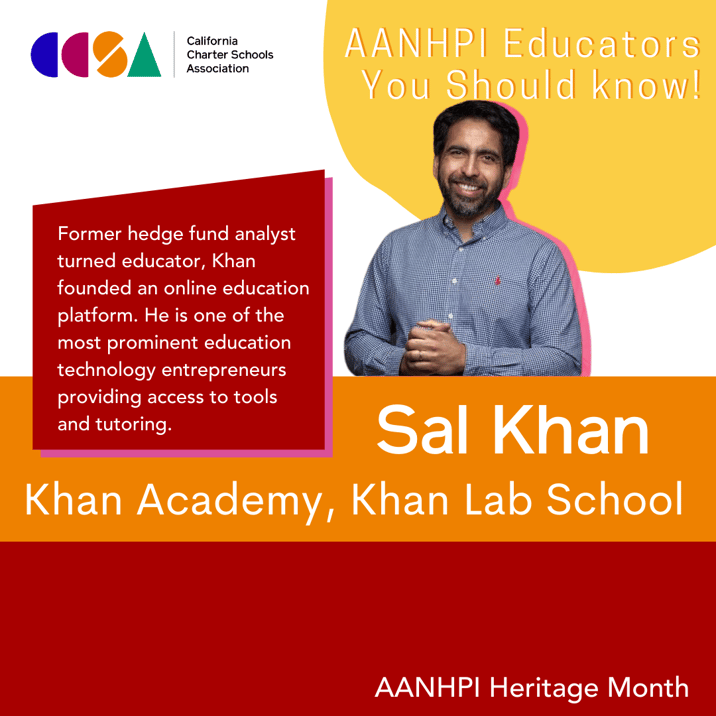 Watch Sal Khan segment on education at the Carlos Watson Show.
---
Dr. Ivonne Chan is the recipient of the National Educator Award by the California State Department of Education and the Milken Educator Award.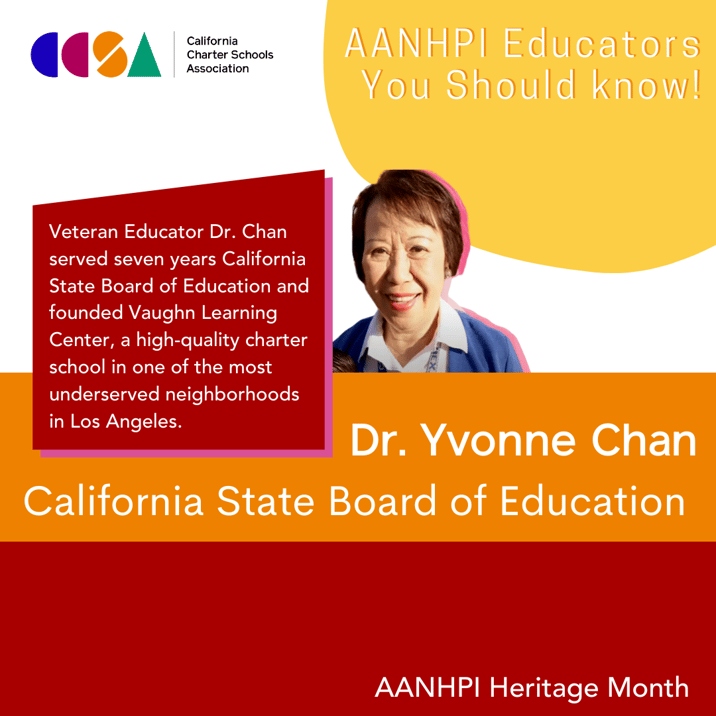 Watch a feature of Yvonne Chan by the Milken Center for Advancing the American Dream.
---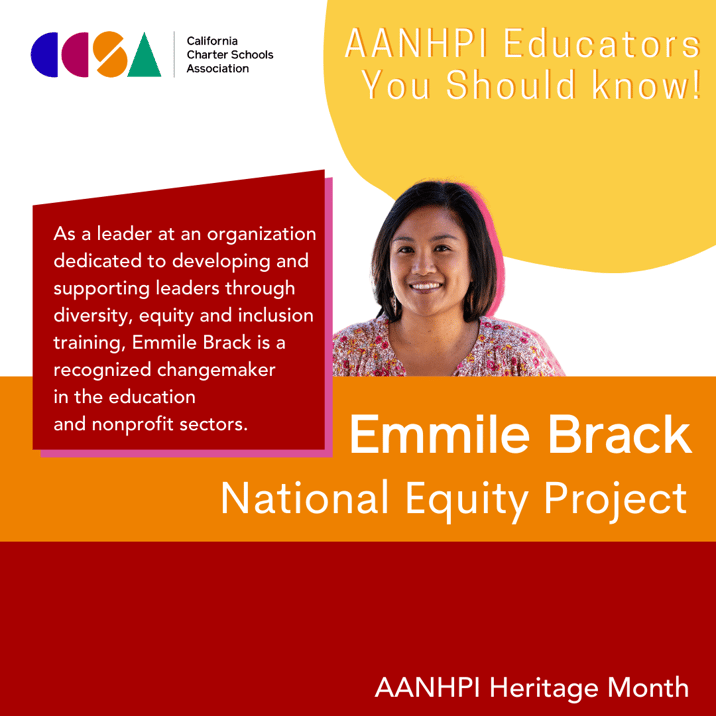 ---
Dr. Cristina de Jesus is the CEO at Green Dot Public Schools, CA and serves as Board Chair at CCSA.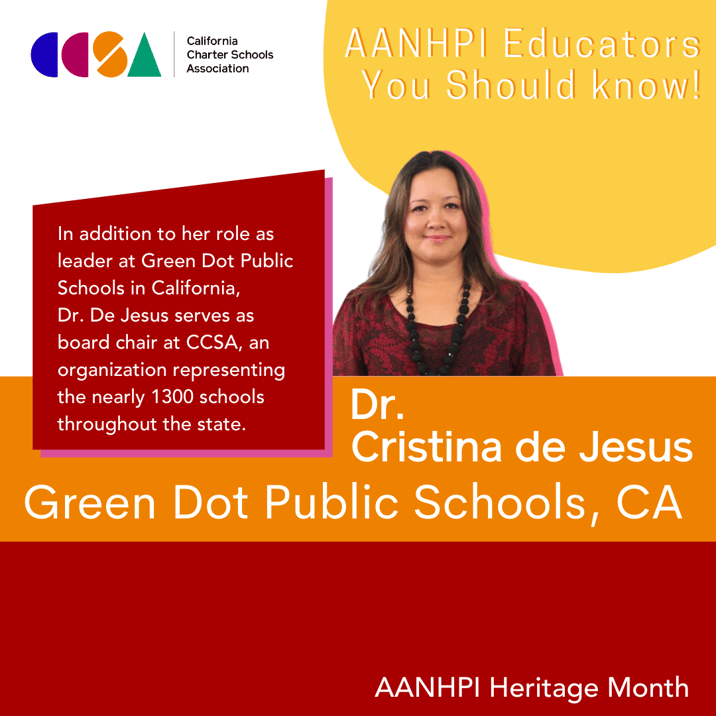 Beyond sharing ties to a diverse set of cultures, these inspiring figures in public education have in common a commitment to children and families through education. CCSA honors these five individuals in celebration of AANHPI history month.
To learn more about CCSA's commitment to Diversity, Equity and Inclusion,
click here
.
This blog was written by Fabiola Prieto, CCSA's Associate Director of Community Engagement. You can contact her at fprieto@ccsa.org.