Last weekend, Granada Hills Charter High School finished first in the statewide Academic Decathlon. Next month, they will head to Bloomington, Minn. to compete for the school's seventh national title. The Academic Decathlon features nine-member teams in grades 9-12 competing in 10 categories, plus a Super Quiz.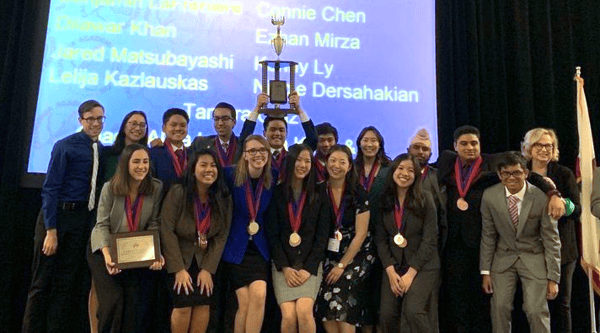 Photo cred: LATimes
It's a return to the top spot for Granada Hills, after finishing second to El Camino Real Charter High School last year. Previously, Granada Hills had won six of the last seven state and national championships. Meanwhile, El Camino Real has won eight national Academic Decathlons in the past two decades, including last years.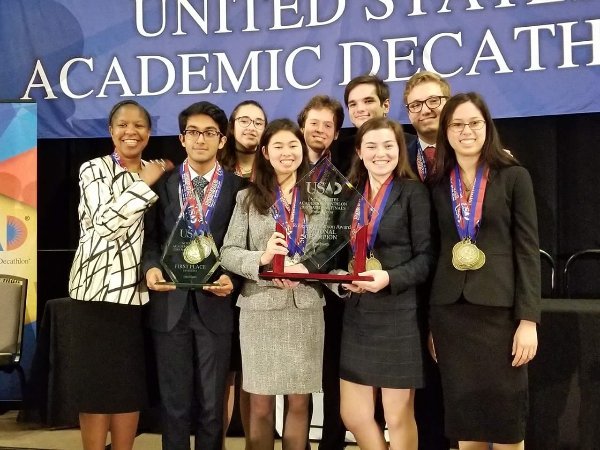 Photo Cred: DailyNews
We were eager to congratulate both schools on their continued dominated. But through their success, we were also reminded of what's at stake in the legislative battle that's brewing.
Anti-charter politicians in Sacramento and the California Teachers Association are working overtime to pass extreme bills that would result in the closure of quality schools just like Granada Hills and El Camino Real. Schools that are putting kids first and have an undeniably strong, years-long record of achieving great results.
Together, we must fight to ensure that doesn't happen! With just one click, call on your legislators TODAY to reject CTA's poisonous bills!