These three Latinas recently benefited from KIPP's college-going culture.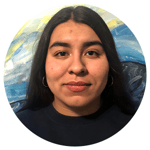 Keenia Mata, a young woman from Boyle Heights, received news recently that her efforts during high school will make her college years financially easier and fascinating:
She'll have access to $60,000 for expenses over the next four years, and she's earned a spot in KIPP's Amplify National Scholarship Program, which provides leadership and career opportunities to students.
"Regardless of what pathway you take, you will always make it to your ultimate goal as long as you put in the work and have that drive," she says in the KIPP SoCal blog announcing the news.
In her Tik Tok account, Keenia proudly shared that she applied to 19 schools and that she devoted much time throughout high school to be able to attend a good university. After getting several offers, she opted for UC Berkeley where she plans on majoring in neuroscience.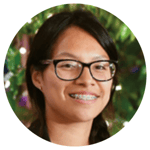 Yulianna Estrada, also from Boyle Heights, earned the same scholarship, and not only for her academic achievements but also because of her continuous support for her community. She helped found STEM workshops at several local YMCA branches.
Yulianna, a student from KIPP LA Prep High School, has decided to travel to Massachusetts to learn biomedical engineering at the prestigious Boston University. "Anything is possible as long as we put our mind to it ... I am proud of who I am and where I come from," he says. "It is because of my community that I dream big, and I'll always try my best. It is because of my family that I don't want to give up because in the end I've made it this far, and it's just the beginning."
Studies indicate that students whose parents did not go to college are more likely to drop out of school. The Amplify Program is a partnership between KIPP and iMentor that supports aspiring university students with leadership aptitude, who, as first-generation students, need personalized help to accomplish their goals. Through this program, Yulianna will have a mentor and support services that will be vital during the most difficult times in her career.
Watch Yulianna Estrada and her family when she was recognized for her community service.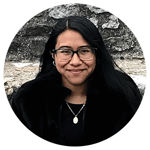 Sarahi Castillo-Cruz is a student from KIPP Adelante Preparatory Academy in San Diego. She earned a scholarship through the partnership between KIPP and the Sheryl Sandberg & Dave Goldberg Family Foundation. The "Goldie" scholarship also gives Sarahi access to $60,000 for the expenses outside of tuition and a mentor assigned by the organization.

This brilliant student will be part of a circle of professionals who will support and advise her on various topics. Sarahi will also be involved in weekend events connecting her with other Goldberg Scholars and individuals from Sandberg's personal and professional circle.
Sarahi won this national scholarship, not only for her academic performance, but for her efforts in raising awareness and educating her high school's community on the Latinx experience. She was president of the Latin American Student Organization and plans to continue her social service as she pursues a career in political science and law at Claremont McKenna College.

All three young scholars are a source of great pride to the Latinx community and real-world proof that programs like KIPP Through College really make a transformative difference for families.
Congratulations scholars!


Ever wonder what it feels like to win a $60,000 scholarship? Congrats @kippsocal #Amplify & #GoldbergScholars for your remarkable leadership, relentless dedication & hard work. So proud of your tremendous achievement 🎓👏Learn more: https://t.co/I5nXRdgfpW #KIPPThroughCollege pic.twitter.com/x6wYHgdK7V

— KIPP SoCal Public Schools (@KIPPSoCal) 9 de mayo de 2020