CCSA's "Serving Black Students with Excellence" series continues this week in honor of Black History Month. Today, we're profiling Sacramento Charter High School (9-12) in Sacramento, California – the highest performing high school for Black students in California.
We hope you follow along over the next few weeks as we commend #CharterSchoolExcellence with stories and videos emanating from our new report, Serving Black Students With Excellence: California Charter Schools Working To Close Opportunity Gaps.
---
Sacramento Charter High School is part of the St. HOPE family of nonprofits that works to revitalize the community through high-quality public education and economic development. Located in the community of Oak Park in Sacramento, many of the local Sac High students lack the support and resources at home that they need and deserve.
While the school works to combat these issues hand-in-hand with students and their families, the teachers and staff never use a lack of resources as an excuse for accepting anything less than excellence. Unsurprisingly, that's why all students at Sac High are referred to as scholars – setting a distinct tone at this college prep charter high school.
Sac High is not shy of setting high standards. In the school leadership's own words, "We've raised the bar and our schools are producing extraordinary results in our Black and Latinx students, as well as our overall student body."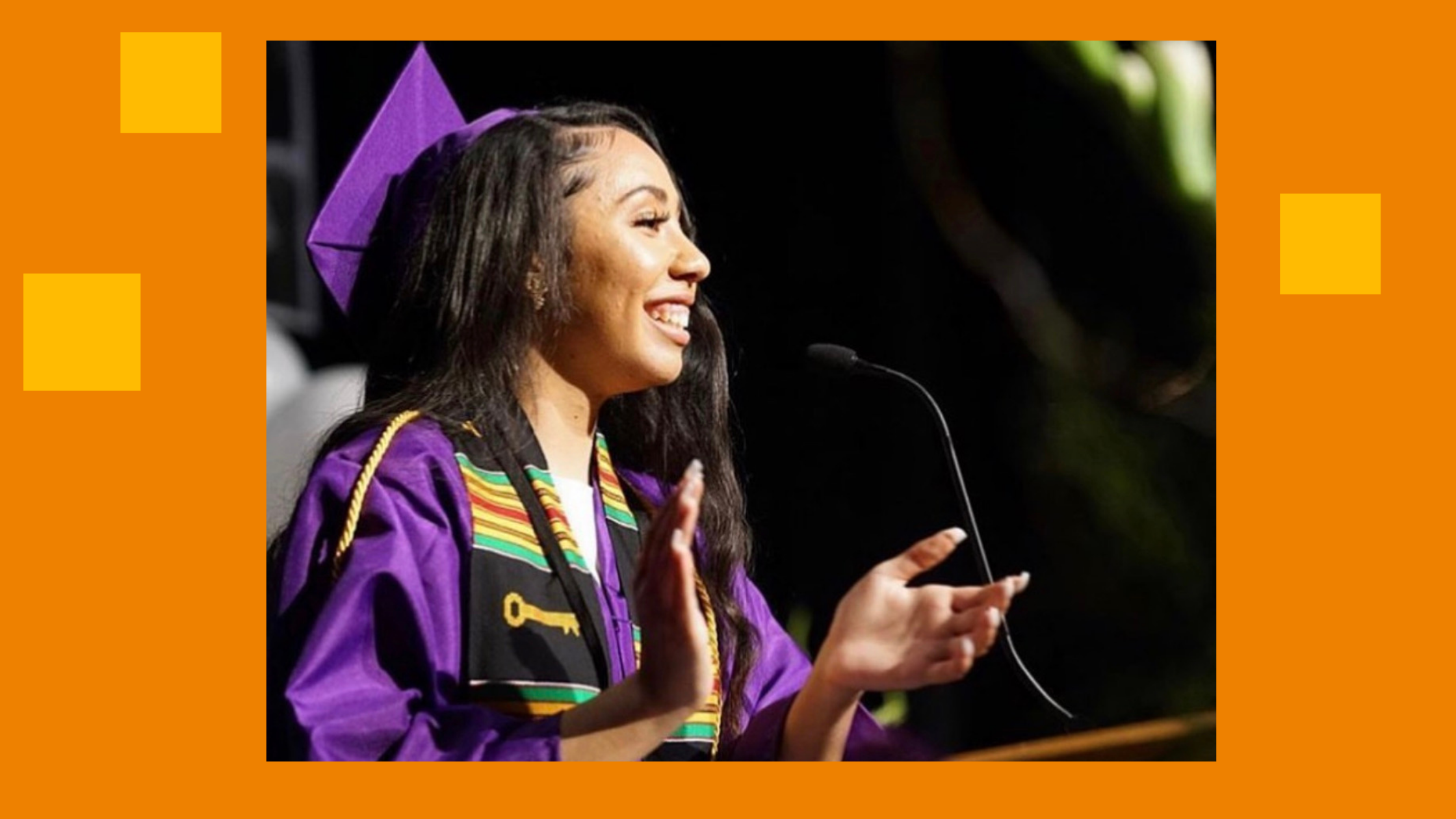 According to CCSA's new report, Serving Black Students With Excellence: California Charter Schools Working to Close Opportunity Gaps, Sac High is one of the top five schools in the Sacramento City Unified School District for Black student performance in 2019, and was the highest performing high school for Black students in California. These statistics are well aligned to the school's vision to create one of the finest urban high schools in America.
While there are many equity-based instructional practices and strategies taking place at this school, three educational hallmarks contribute to the school's success: College-Going Culture, Power-to-Lead Mentality, and Data-Informed Instructional Practices.
Watch this video featuring a Sac High student and an educator talk about how the school fosters Black excellence:
Now let's dig into each of Sac High's focus areas:
COLLEGE-GOING CULTURE
Sacramento Charter High has made it its mission "to graduate self-motivated, industrious, and critically thinking leaders who are committed to serving others, passionate about lifelong learning and prepared to earn a degree from a four-year college." In fulfillment of this mission, 2018-19 graduation rates at the school are high at over 97 percent for Black students, compared to the Sacramento City district average of 88 percent. In addition, in 2020 all Black students at Sacramento Charter High graduated meeting the requirements for admission to University of California (UC) and California State University schools.

The school is justifiably proud of their consistently high college-going rates, which have not only improved over the past three years but stand 20 percent higher than the state average for Black students. The school's enrollment rates at University of California schools are particularly impressive, at a high of 18 percent in 2016-17 compared to the state average of only four percent for Black students.
There is no wasted time and no idle bodies at Sac High. This charter prep high school requires scholars to engage in a variety of extra-curricular activities throughout their four years at the school. As a result, students understand they must utilize every moment of their days productively engaged in academics or worthy extra-curricular activities – which often translates into more time at school.
Confidence-building activities including Senate, a campus-wide governance organization, helps scholars develop critical leadership skills by allowing them to voice their ideas and concerns in front of their peers. In addition, Sac High nurtures students' sense of civic responsibility by encouraging them to engage in 40 hours of community service each school year.
DATA-INFORMED PRACTICES
Sac High is the highest performing high school in the state where Black students make up at least 50% of the tested student population. That accomplishment has largely been achieved through the use of data to inform effective instructional practices.

In addition to standardized tests and other objective measures, students at every grade level submit a "digital exit ticket" on a daily basis. This real-time student performance data allows teachers to immediately pinpoint areas of improvement for each student and provide specific support for their needs. A guiding principle at Sac High is "Waiting for 100%," which has translated into academic excellence across every grade level.
CCSA commends Sac High for leading the way when it comes to closing opportunity gaps for Black students.
In a year where teachers, students and families face unprecedented challenges and uncertainty, it is even more important that California charter public schools like Sac High fight for equity for all students and expand access to educational opportunities.
---
Check back to the CharterNation Blog next Monday when we head to Southern California and spotlight Pasadena Rosebud Academy in our "Serving Black Students With Excellence" series for its ability to create a loving yet rigorous academic culture for grade school children.