Today marks the 101st anniversary of the adoption of the 19th Amendment in the U.S. which guaranteed women's right to vote. In honor of this historic day, the California Charter Schools Association is recognizing trailblazing elected women who leveraged their respective offices to promote education in California and across the nation.
U.S. Senator Dianne Feinstein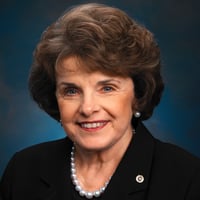 United States Senator Dianne Feinstein is California's senior Senator, being first elected to the Senate in 1992—a year which was later dubbed "The Year of the Woman" because of four women being elected to the U.S. Senate. We have come a long way since Senator Feinstein's historic election, with 24 senators who are women currently serving. Earlier this year, Feinstein became the longest-serving U.S. senator from California, surpassing Hiram Johnson, and she is the longest-tenured female U.S. senator currently serving.
Senator Feinstein has consistently supported K-12 education and expanding early childhood educational opportunities, such as Head Start.

California Secretary of State Dr. Shirley Weber
California Secretary of State Dr. Shirley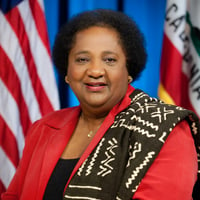 Weber has served students for over 20 years. Her career in office began 20 years ago as a Member of the San Diego Board of Education. Throughout her decades of public service, she has championed education equity and supported California's most vulnerable students. In 2016, then-Assemblymember Weber was named the CCSA Hart Vision Leader of the Year.
In December 2020, Governor Gavin Newsom nominated Dr. Weber to be California's 30th Secretary of State, where she was then confirmed by a bipartisan majority of both houses of the California legislature on January 28, 2021.
When she was nominated by Governor Newsom, CCSA President and CEO Myrna Castrejón said of Dr. Weber, "Assemblymember Dr. Weber is a tireless advocate for social justice, civil rights and is a valuable partner in our work to increase public education opportunities for all students."

Rep. Young Kim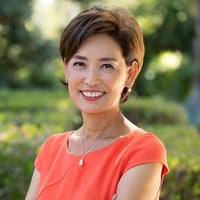 Congressmember Young Kim was elected represent to California's 39th District in 2020. Prior to being elected to Congress, Rep. Kim served in the California State Assembly from 2014-2016 after serving as a congressional director of Community Relations and Asian Affairs for 21 years.
One of the three first Korean American women elected to Congress, Rep. Kim's dedication to the residents of Orange County is reflected in the strong connections she has with her community. Representative Kim supports charter schools and introduced the Innovations in Informal STEM Learning Act, which calls for grants to nonprofits and higher education to fund STEM programs, emphasizing underrepresented and rural students.
Assemblymember Marie Waldron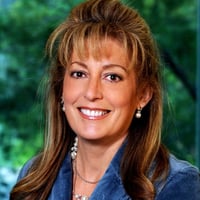 Assemblymember Marie Waldron was a member of the Escondido City Council for 14 years before being elected to the State Assembly to represent the 75th District in 2012. She has served as Assembly Republican Leader since 2018.
Assemblymember Waldron has been an ardent supporter of California's charter schools, introducing legislation that would provide districts the ability to renew successful charter public schools for longer periods, providing greater flexibility and stability over a longer period of time. She also supports making it easier for charter schools to open "in impacted areas to lift people from poverty to success."
>> Check out this video for memorable quotes from these "4 Women to Know."