In honor of Black History Month and our "Serving Black Students with Excellence" series, today we're profiling Wilder's Preparatory Academy (K-5) and Wilder's Preparatory Academy Middle (6-8) in Inglewood, California.
Over the next few weeks, we'll continue to celebrate #CharterSchoolExcellence with a series of stories and videos emanating from our new report, Serving Black Students With Excellence: California Charter Schools Working To Close Opportunity Gaps.
---
Wilder's Preparatory Academy was established in 2003 by Raymond D. Wilder, an engineer, businessman and community leader in Inglewood who believed that justice for disenfranchised people could only be achieved by helping them obtain a quality education.
Wilder passed away almost a decade ago, but his legacy continues through the hard work of Wilder Prep's dedicated and ambitious teaching staff, as well as his daughter Ramona Wilder who has assumed the role of executive director of the school.
Initially established as a kindergarten, Wilder's Prep now operates two charter schools—a middle school and an elementary school—which have been serving a predominantly low-income, Black student population in Inglewood for nearly two decades. When comparing the school's performance to others in the area, the difference Wilder's Prep is making for their students and the community is clear.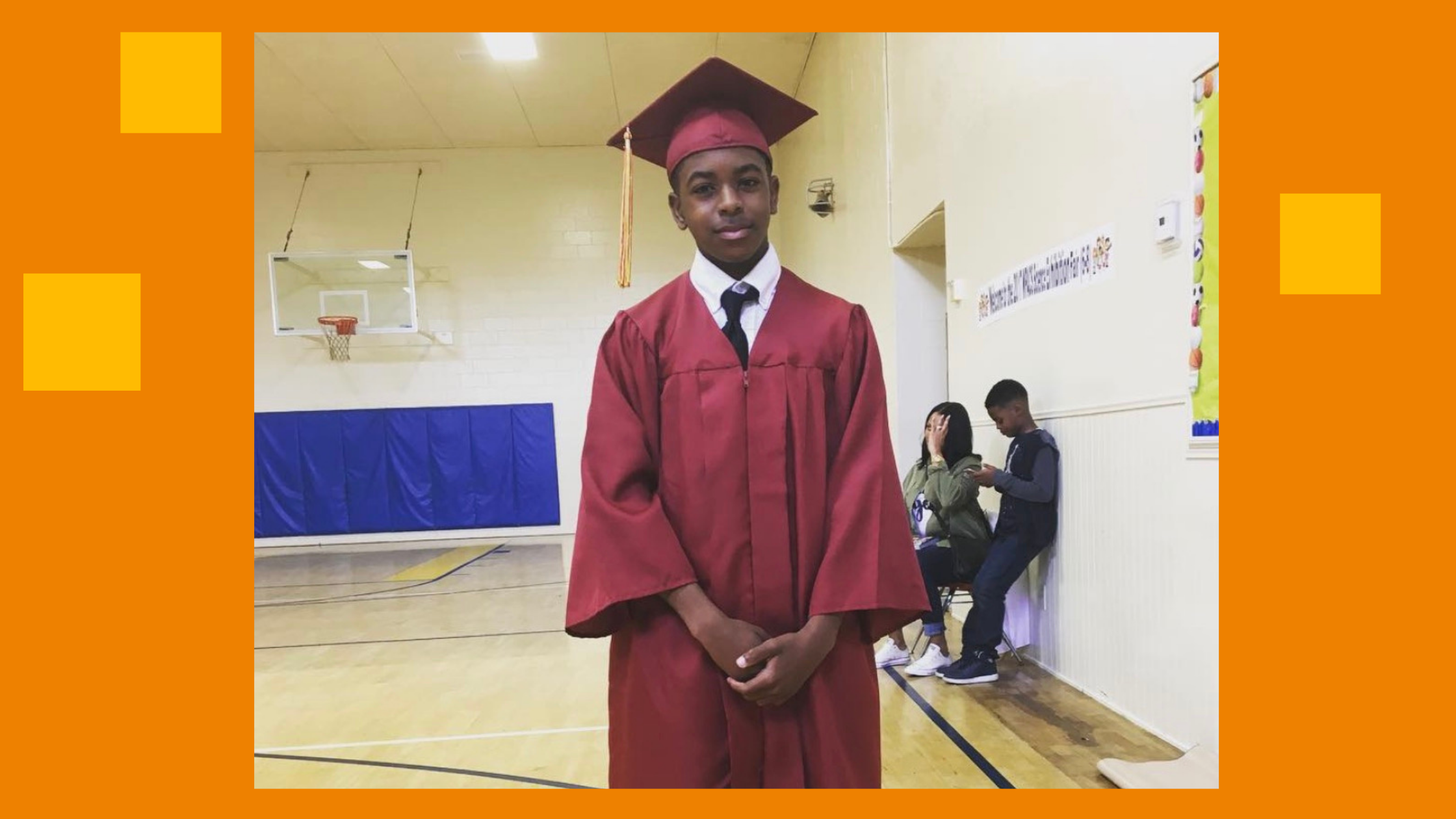 CCSA's new report, Serving Black Students With Excellence: California Charter Schools Working to Close Opportunity Gaps, shows that all students on average in the Inglewood Unified School District are performing below the state average in both ELA and Math. However, at Wilder's Prep, students are far exceeding the met standard in both subject areas.
Teachers, staff, students and parents at Wilder's Prep say three elements drive academic excellence: Mindset, High Expectations and Educators of Color.
We'll go into more detail about those educational hallmarks, but first, watch this video featuring Wilder's Prep students and the school's leader about why this school is so special:
Let's now understand the underpinnings that have helped Wilder's Prep sustain a legacy of academic achievement:
MINDSET
Each and every individual at Wilder's Prep is asked to fully commit themselves to realizing the academic potential of students—including the students themselves. Student behavior and academic progress are held to the highest standard, and teachers are held accountable to meet the unique learning needs of each child. According to Ramona Wilder, the Wilder's Prep mindset is achieved through 1) a determination to identify and accomplish goals; 2) a desire for lifelong learning; 3) discipline to attain all goals; and 4) a dedication to approach learning with a positive attitude.
HIGH EXPECTATIONS
Wilder's describes its educational approach as a "a strong research-based academic program emphasizing language arts, computation and mathematical reasoning." As a result, high expectations are set for both students and staff, with an additional expectation of parental involvement.
Both schools emphasize the importance of individualized student growth, and the results speak for themselves: Wilder's high school has long been identified as a high-performing school, achieving the California Department of Education's Title 1 Academic Achievement Award for five consecutive years, and the Elementary campus was awarded the California Distinguished School Award in 2014.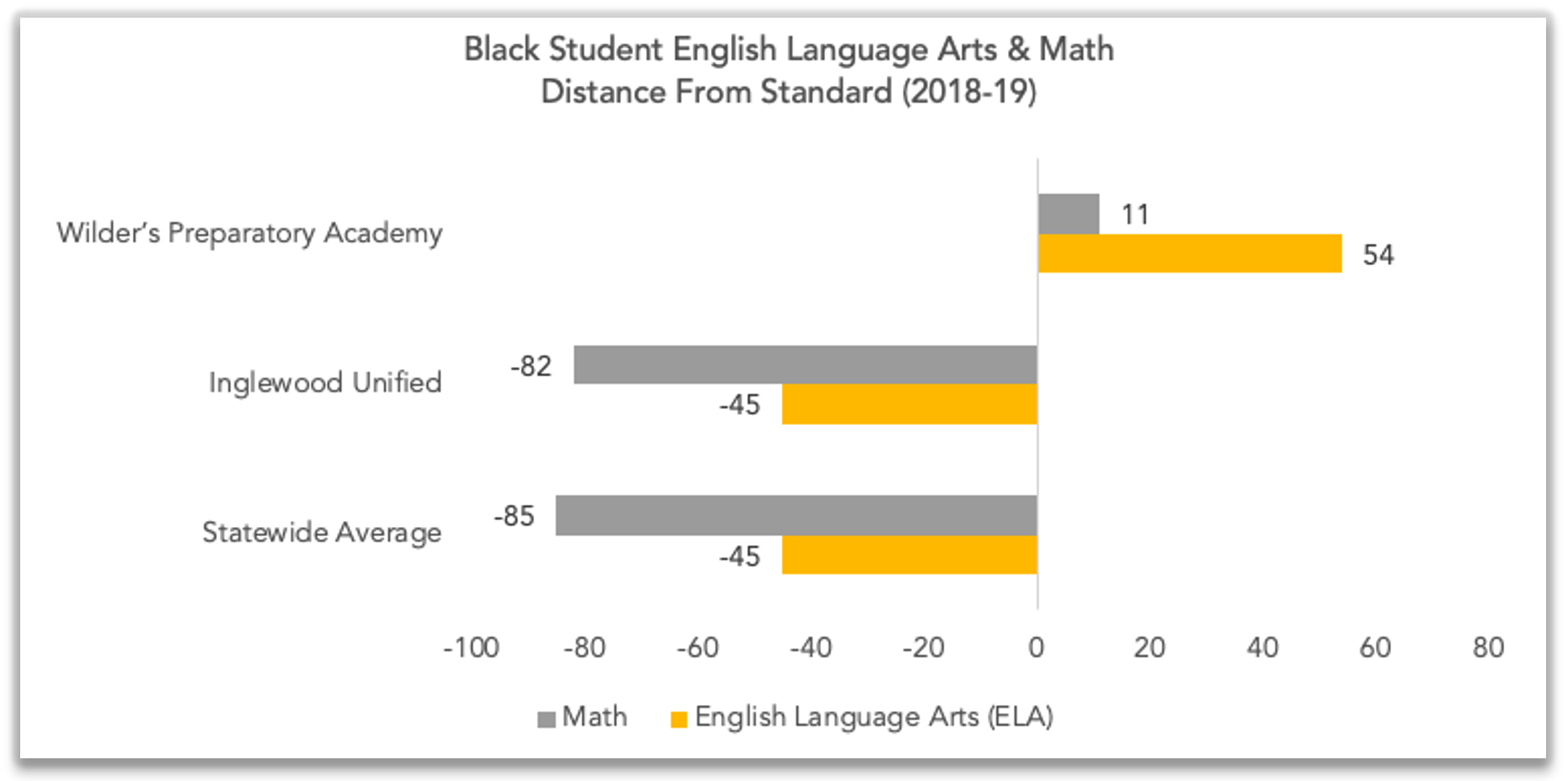 EDUCATORS OF COLOR
Alongside high expectations for academic rigor, Wilder's has also considered the impact of having teaching and administrative staff with demographics reflective of their students. CCSA's 2019 report, Charting the Course to Equity, highlighted the importance of racially and ethnically diverse leadership to promote positive outcomes for children of color. At Wilder's Preparatory Academy Elementary and Middle schools, in 2018-19, all full-time school administrators are Black. In addition, in 2018-19, out of the 28 full-time teaching staff, 12 (43 percent) were Black, with total of 22 (79 percent) teachers of color.
With increased flexibility and autonomy, in exchange for added accountability, charter schools like Wilder's Prep Academy have the ability to adapt rapidly to changing needs. Addressing the academic performance of Black students in California is one such area this charter school is experiencing success.
---
Check back to the CharterNation Blog this Thursday when charter school thought leaders in San Diego County take part in a taped panel discussion entitled Serving Black Students With Excellence produced by UCTV in association with CCSA.