For five straight years, Creekside Charter School has seen its test scores rise. That has made the K-8, Tahoe-based school not only a top academic performer in comparison to nearby traditional district schools, but also within the state. Last December, the school was recognized as a California Distinguished School—an award bestowed on schools that are closing the achievement gap and/or have exceptional student performance.
Creekside Executive Director Jeff Kraunz with teachers accepting the California Distinguished School Award. Photo credit: Creekside Charter School Facebook page
The school's sustained above-average test scores are impressive and an important indicator of student learning. But achieving these scores is not the driving validation of success for the school's educators—or even some parents. Instead, as Creekside's Executive Director Jeff Krauntz points out, it's focusing on a commitment to relationships, community, and meeting the needs of the whole child.
"One of the things that gets lost often—we want to figure out what makes this individual student tick. We are going to focus on the relationship piece and understand who that kid is," Krauntz says.
For Catherine Hansford, whose son attends the school and is heading into the eighth grade, test scores are a byproduct of Creekside's broader approach to education. Listen:
Before COVID-19, Creekside was a hybrid charter public school. Students were on the campus four days a week, with Fridays serving as an independent study day and a time for students to pursue outside passions away from the classroom. Those passions can include hiking, skiing, and other activities. Tending to those activities on a Friday enables students to be better in the classroom come Monday.
"A child that is engaged outside of school has momentum in their life, and they bring that energy into the classroom. Kids that are active do really well," Kraunz says.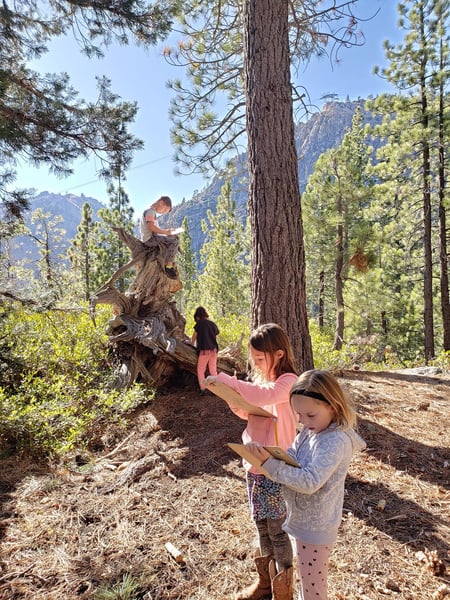 Photo credit: Creekside Charter School Facebook page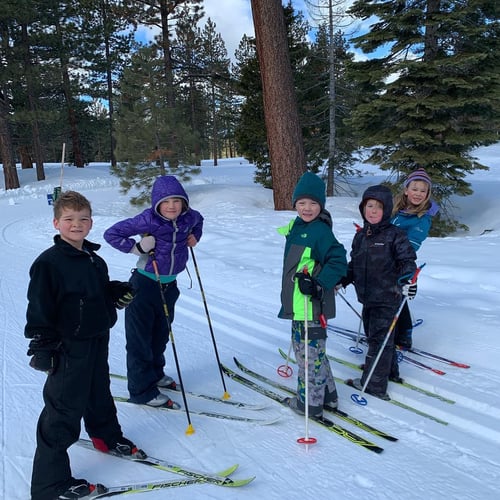 Photo credit: Creekside Charter School Facebook page
Kraunz identifies a number of other factors that are contributing to student success.
First, students are comfortable on campus. They feel cared for and loved by teachers, he says.
Second, there's real energy being put into social emotional learning. Creekside uses the Institute for Social and Emotional Learning program. What makes the program different, according to Kraunz, is its focus on students understanding who they are and why they feel the way they feel, which in turn helps them feel more present.
Lastly, is the school's strong engagement with parents. It's not a one-way street and there's consistent communication, with staff listening to what parents have to say. The respectful, two-way communication increases parental buy-in with the school's overall approach.
Transition to Distance Learning
As a hybrid model, Creekside was able to make the transition to distance learning pretty successfully thanks to the tech savvy and independent spirit of students.
"Our students were used to working independently. The kids knew the computer system to log into. They understood the platforms for learning. They were able to be successful," Kraunz says.
Still, tweaks are already being made to ensure Creekside's distance learning program is flexible in meeting the needs of families. The independent study Fridays will be restored after a hiatus during last spring's initial closure; the day will be designated for project learning and enrichment activities.
Months more of distance learning will present its challenges for students, parents and educators. But for parents like Catherine, there's confidence that students like her son will receive the best possible education during the current COVID-19.
"I have no doubt that we are getting the best of the situation. I feel so incredibly lucky my son goes to Creekside. I think he's going to get a lot more than other kids who are having to do online learning."