Fusion Charter School in Turlock sure knows how to put on a graduation ceremony during the most challenging of times! The school held its ceremony for 25 participating seniors last Wednesday, not only having to contend with planning around a pandemic, but also having to cope with other factors as well: a heat wave.
"Not only did we have the logistics of planning a major event via remote communication, we had the added stress of our first outdoor ceremony in a heat wave," Fusion Principal Susan Nisan writes in an email.
Thanks to canopies and a condensed ceremony, students and staff were able to stay relatively cool and smoothly pull off the graduation.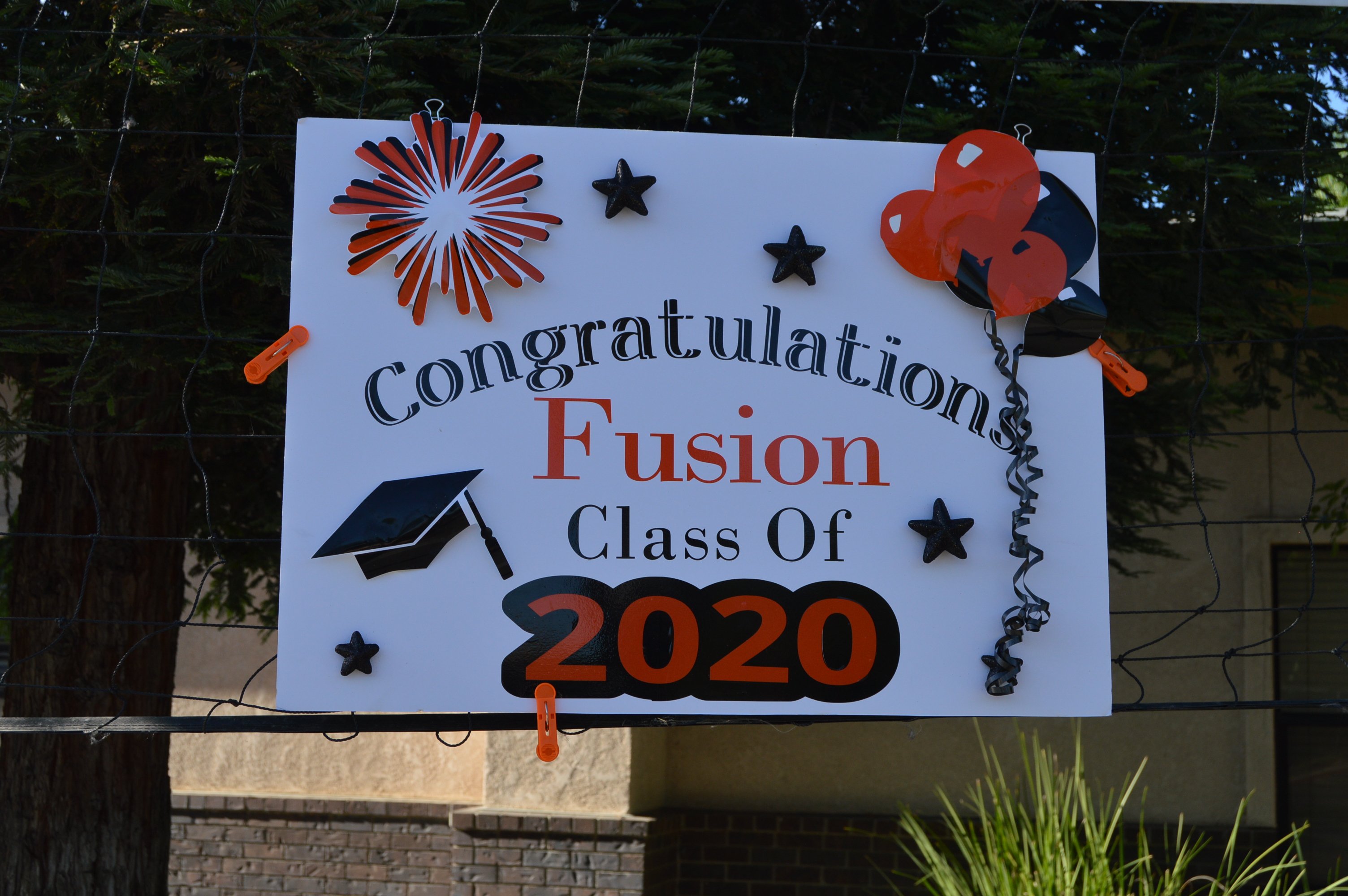 Each of the students had a three-car audience. Decked out in their cap and gowns, students exited their cars, crossed the stage to pick up their diplomas, and received a rose and the opportunity for a fun photo shoot—all while maintaining social distancing. As pomp and circumstance elegantly played in the background, students made their way back to a car line greeting them with cameras, signs, and celebratory honking.
"The special feeling of this graduation was that it was so intimate for families and personalized in recognizing individual effort. For a moment in time, the spotlight was truly on each graduate who exited the family car in full academic regalia, including a number of decorated caps, something we had never allowed before," Nisan says. "One of the caps said, 'I never gave up on my dreams.' That sentiment captured the genuine resilience of our graduates during this time of pandemic," she adds.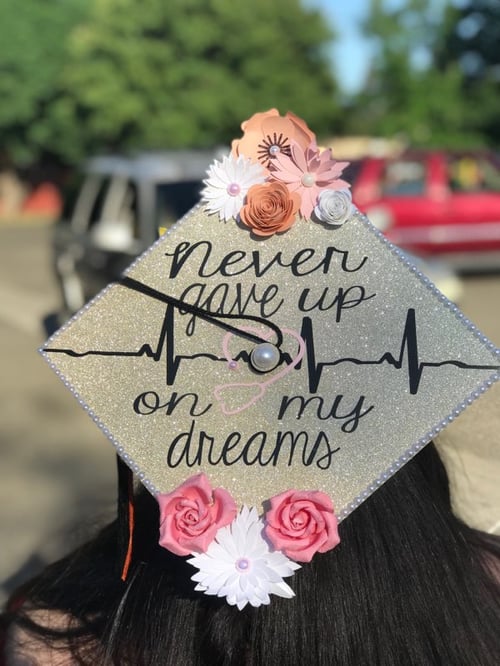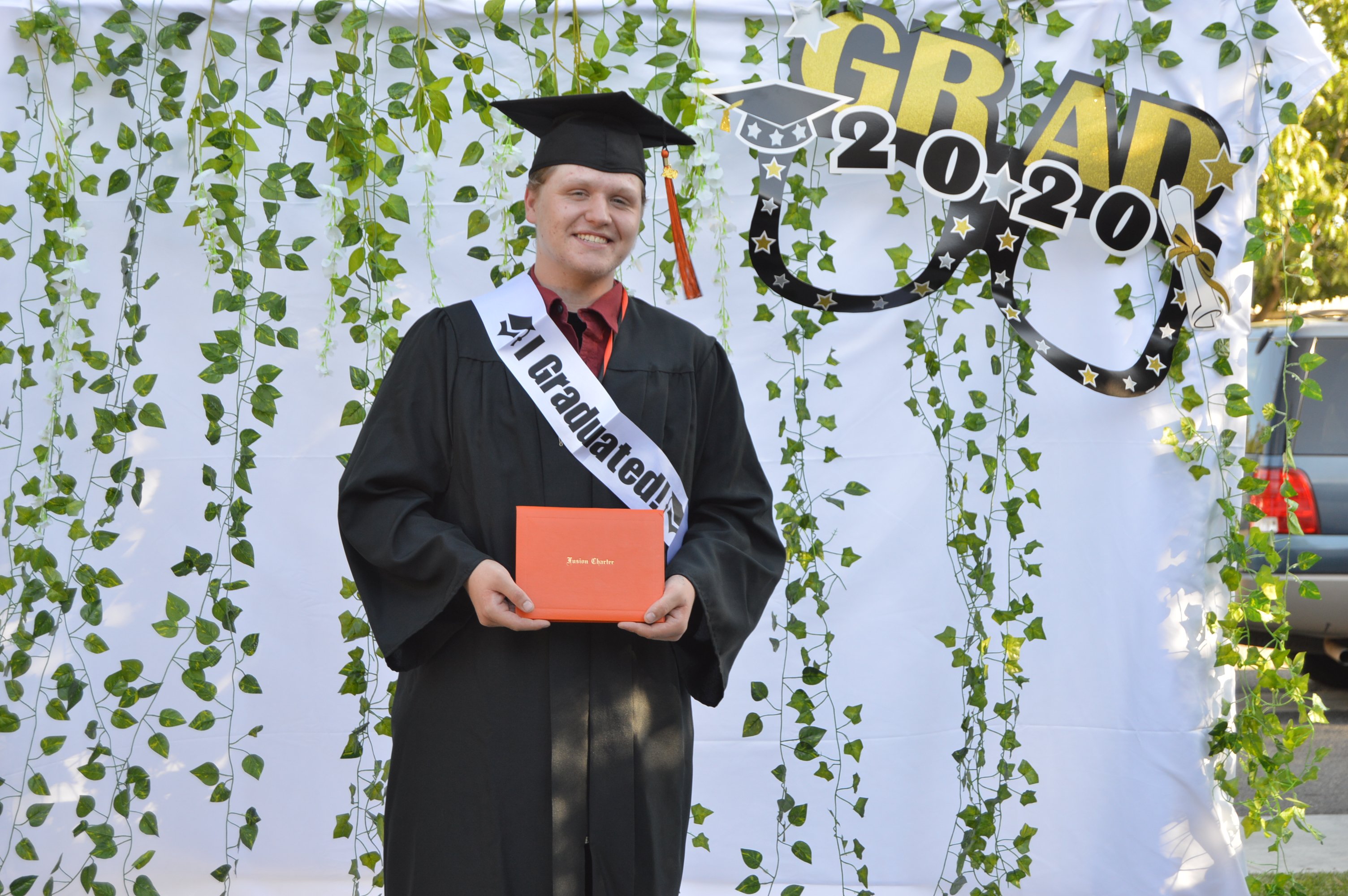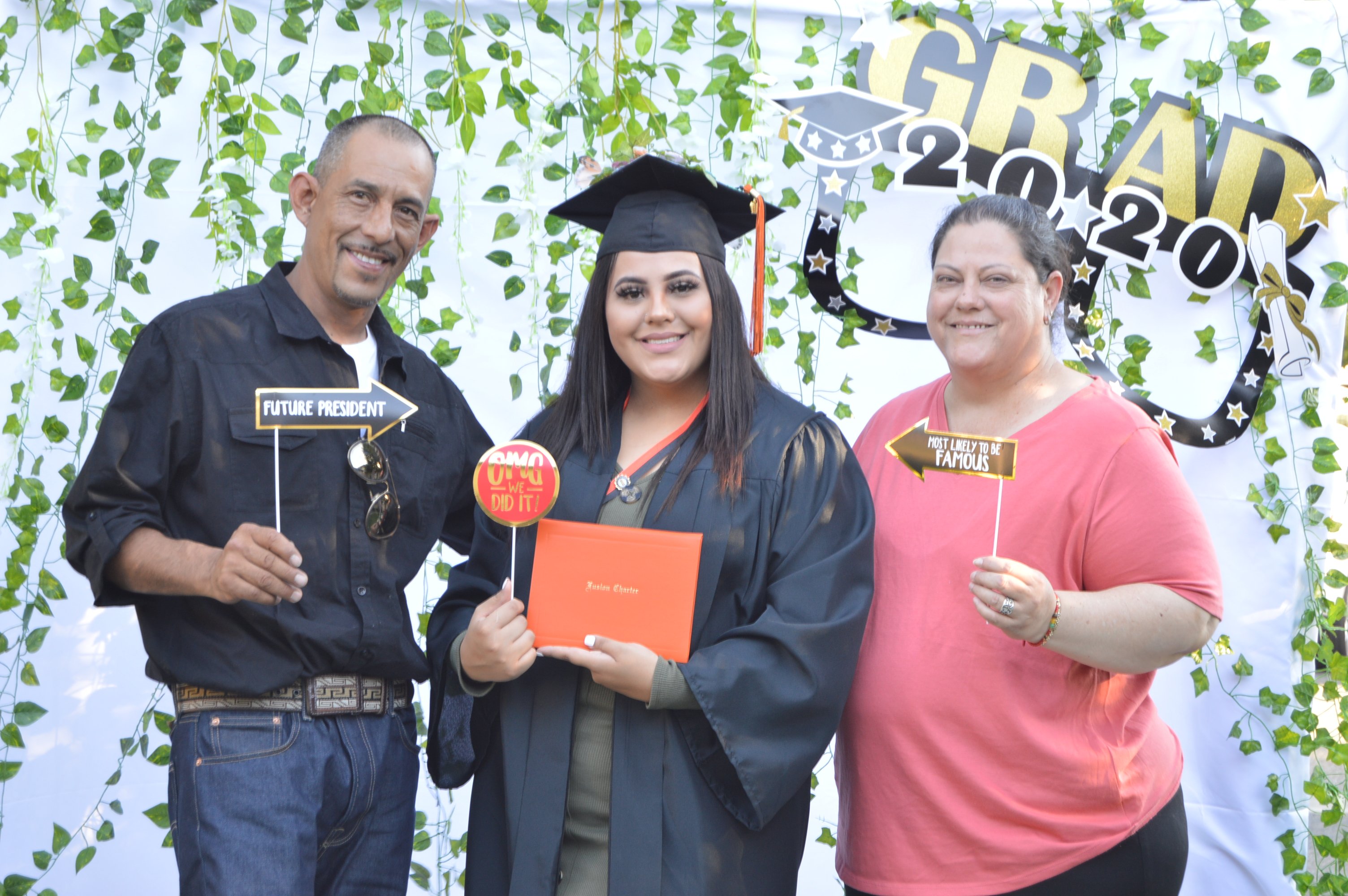 Despite the untraditional ceremony, students and staff radiated joy and a proud sense of accomplishment. But for Nisan, something important was missing as she sent this resilient class into the future.
"The only thing that would have made it better would have been to be able to hug each graduate as I awarded diplomas."