We're wrapping up National #CharterSchoolsWeek by highlighting some great charter public schools in California. The public charter school community in the Golden State has thrived for more than 25 years, giving families access to high-quality educational opportunities and creating lasting change for the public education system.

Currently, California public charter schools educate more than 675,000 students at 1,310 diverse charter schools operating across the state.

Today we give some #CharterSchooLove to two college-prep charter public schools in Los Angeles: New Millennium Secondary School and Scholarship Prep South Bay.
---
New Millennium Secondary School
New Millennium Secondary School (NMSS) is a charter high school in Gardena located near Torrance that strives to adapt public education to the new challenges and demands of today's 21st century society.
In fact, the name of the school comes from the belief that students at the school will be prepared to compete as scholars and leaders in the 21st Century. As such, NMSS utilizes innovative technology for classroom instruction, student assessment, and data-driven instructional decisions.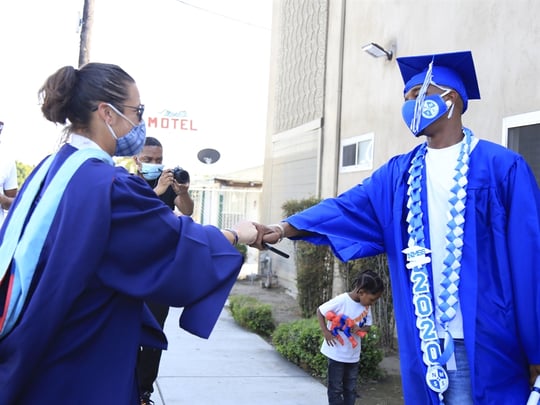 The NMSS curriculum is structured to have real-world application and students have access to free college-level courses through NMSS' partnership with CSU Dominguez Hills along with other surrounding community colleges.
A great focus is also placed on hiring the most talented and experienced teachers while ensuring these instructors personalize their teachings and maintain the goal of preparing students to compete for educational and occupational advancement.

Here's an example of just one of the talented teachers at this school: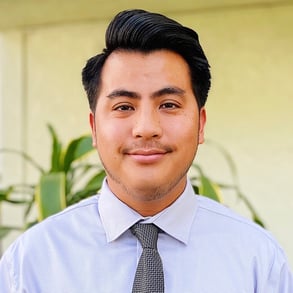 NMSS TEACHER SPOTLIGHT
Nathaniel Catbagan, Visual Arts & Digital Media Teacher
Why do you love teaching at NMSS?
What I love about teaching at a charter school is the flexibility, community aspect and the way teachers go about meeting the needs of their students. I mention flexibility because as a school, we are able to create an environment that works best for everyone. Teachers follow the state standards according to their content area, but at the same time there is that flexibility where teachers can make creative and innovative lesson plans that may not normally be a part of other school environments. One of our goals as a school community is to ensure students are able to connect their learning to real world situations that they can take with them either into their future college or career experiences.

What motivates you to do the hard work?
The thing that keeps me coming back to work every day is the students and my colleagues. It is an interesting profession for teachers because we were all students at one point in our lives. So, to be on the other end helping my students to develop the necessary skills to become positive contributors to their communities is something that I always try to help them understand. I really enjoy the work they produce as well in my particular courses. To see my students use my courses as a creative outlet and to allow them to express themselves genuinely is an honor. And they surprise me every time which further inspires me to continue to do art and design work myself. Again, just seeing life through their perspective and how that is translated into their work motivates me so much.

How do you foster educational equity in your classroom?
I try my best to make sure that everyone has an equal opportunity to learn in their own personalized way. I always make sure that students have options when it comes to producing work in my class. One of the assignments I had students create at the beginning of the school year with online learning is creating digital posters about themselves. And I allowed them to express themselves through topics of their choice such as how school life is during the pandemic, family, culture, hobbies and/or even future goals. There are different platforms that I even introduced them to such as Canva and Photopea in which they could complete their poster. I try to make sure that there are different ways in which students can work, especially in which they feel most comfortable and are able to access.
If you'd like to learn more NMSDS, visit its website by clicking here.
---
Scholarship Prep South Bay is a TK-8 school providing a university-inspired pathway of success for kids living near San Pedro and the Port of Long Beach. The high-performing charter public school has a laser-like focus on academic success, but also emphasizes the importance of social-emotional learning.
Scholarship Prep uses a "college scholarship concept" to motivate students to not only attend school, but also to excel. Students are referred to as "scholars" and each classroom is represented by a university, such as Harvard or UCLA. Weekly Pep Rallies with the entire student body help promote camaraderie, competition, and school pride.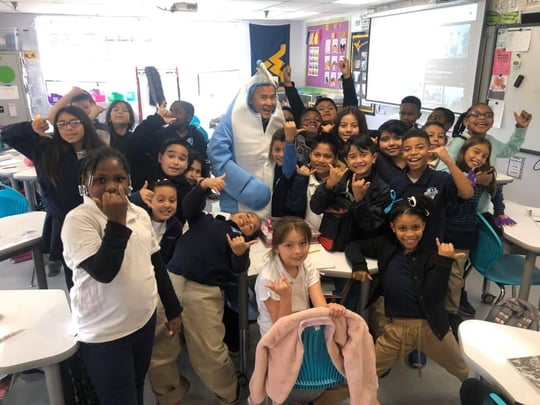 Ultimately, Scholarship Prep's goal is that every student, including foster youth and underserved students, will be able to earn a college scholarship, earn a degree, and give back to their community.
To understand the passion and dedicated of the teaching staff at this school, we reached out to two teachers at Scholarship Prep: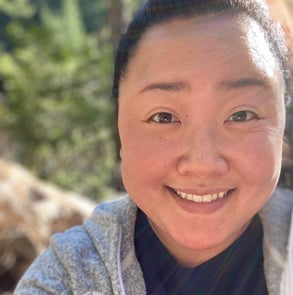 SCHOLARSHIP PREP TEACHER SPOTLIGHT
Rebekah Ramirez, 7th Grade Teacher

Why do you love teaching at Scholarship Prep?
I have the opportunity to collaborate with scholars and their families as much as I collaborate with my own colleagues. I love that I'm not only a part of the scholars' educational team but also an extension of their family. I love teaching at this charter school because we are encouraged and supported to push the boundaries of what education is and what it could be.

What motivates you to do the hard work?
I made a personal commitment when I entered this profession to do my best no matter the cost. I made a commitment to this school and the families we serve when they entrusted me with their scholars to always advocate for them. I only have a year with these particular students, only 180 instructional days, and I don't want to look back and have regrets about what I could have done better or what more I could have done in general.

How do you foster educational equity in your classroom?
One way I foster educational equity in my classroom is by individualizing a scholar's learning program despite the scholar's identification status. If a scholar needs language supports but isn't identified as an English learner, I will provide language development goals and other necessary accommodations. If a scholar needs more support after school but hasn't been identified, I will provide extended time for assignments and tutoring. I will advocate for my students and involve our student support teams as necessary. I also provide basic accommodations universally, which are optional, should anyone in the class need them. This is because equal access to learning is so important to me.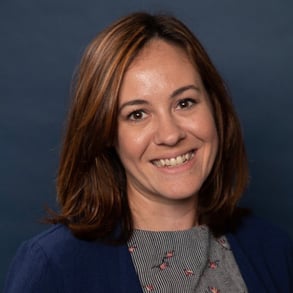 Ashely Wedekind, 5th Grade Teacher
Why do you love teaching at Scholarship Prep?
I love teaching at a Scholarship Prep because, as a founding teacher, I have had the opportunity to reflect upon what kind of environment and school culture would be ideal for creating a school that families and kids from diverse backgrounds would excel in. My school was founded on the idea that all students can and will learn with the support, guidance, and love of our school community. We focus on the whole child and whole family as we plan instruction to ensure the best education for each student at every level of their educational journey.
What motivates you to do the hard work?
My students are my life force. Through the challenges of remote learning and the transition back into the classroom, I feel I have been able to connect with my students even more as we have conquered these new challenges and bonded through this time of unprecedented change. I look forward to hearing about each students' weekend, seeing their pets participate in small groups, and having heart to heart discussions about how we can face adversity, break down social injustices, and work as a community to make a difference in the world. My students trust me with their most sacred thoughts and allow me to help guide them through our lessons, activities, discussions, and projects. They share all of their fears, challenges, emotions, wins, and ideas with me. It is such a gift to get to see into the minds and hearts of our future generations.

How do you foster educational equity in your classroom?
Equality in education is the bedrock of any successful classroom. In my classroom we are all treated as human beings with equal rights and equal opportunities for success. As a basis for this, my students learn from day one that respect is crucial. We learn about how to share ideas and then respectfully agree or disagree with statements. All arguments are expected to be made with evidential proof. We learn that there is always a way to mediate conflicts and how to treat each other with kindness, even if we do not agree with a classmate's perspective. Once we have a foundation of respect, the sky's the limit. In my classroom, students also receive individualized instruction based on their specific needs and skills. More often than not, you will see students working in a small group setting or on differing projects. This is one of the best ways to ensure that all students' educational needs are met.
If you'd like to learn more about Scholarship Prep South Bay, visit its website by clicking here.
We salute these two LA-based college prep charter public schools, as well as all the charter public schools across the country, during #CharterSchoolsWeek 2021 for offering high-quality public school experiences for each and every student.
Click on this link for more information on how you can celebrate #CharterSchoolsWeek.
---
This blog story was written by Ana Tintocalis, CCSA's Director of Media Relations and Research. She is a frequent contributor to the CharterNation Blog. Got a good charter school story? Contact her at atintocalis@ccsa.org.