California is home to the largest Native American population of any state, with over 100 federally recognized tribes and 1.4 million residents identifying as full or partially American Indian or Alaskan Native.
When it comes to the state's charter public school sector, approximately 3,100 Native American students attend charters.
Last year, CCSA joined Native American tribes from across the state to support the California Indian Education Act. The Act was passed by the Legislature and signed into law by Governor Newsom and encourages school districts to form task forces with the tribes in their area to develop history lessons and strategies for closing the achievement gap for Indigenous students.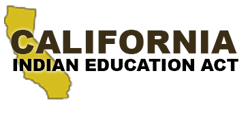 The new law directs districts to submit the findings of the task forces to the California State Department of Education, which then issues a full report to the Senate and Assembly Education Committee.
Lawmakers will then be able to use these findings to help California become an authority in serving the academic needs of Native American students.
The CA Indian Education Act was authored by CA Assemblymember James C. Ramos who is a member of the San Manuel Band of Mission Indians and the only Native American member in the state legislature.
"It's critical that we teach all students about the diversity of California's more than 100 tribes. They each have different languages, customs, culture, and history. Without this interaction, we cannot develop the more complete and high quality curriculum we seek," said Ramos in this press release. "[The law] also provides teachers with more instructional tools and forges understanding among students and between local tribal families and their children's campuses."
Tribal leaders and educators also believe incorporating Indigenous history will lead to better high school graduation rates for Native American students.
Based on 2021 state data, Native American students in both district-run and charter public schools had a graduation rate of 73% -- one of the lowest graduation rates among racial or ethnic student subgroups. Native American students also had the lowest college-readiness rate among all races and ethnicities.
There are several charter public schools in California that are dedicated to reversing that trend. Here are three charters working to satisfy the unique needs of Native American students:
Anawakalmek International Baccalaureate World School
Marcos Aguilar is a charter school leader who's been at the forefront of Indigenous education advocacy and supported the CA Indian Education Act. He's head of school at Anawakalmek International Baccalaureate World School, a nationally recognized Indigenous Mexican charter public school in the Los Angeles Unified School District. The charter has a 69% Native American population.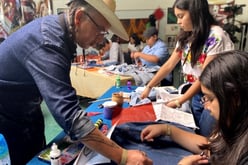 Anawakalmek is unique because it incorporates Native wisdom, Indigenous heritage, and Indigenous history into its curriculum. As such, the charter is dedicated to honoring the rich legacy of the past. In fact, two of the school's values are heritage and identity.
But Anawakalmekak is more than just a school.
Since its inception, the charter has worked on reviving and honoring local indigenous cultures and connection to the land.
Click this link to read Marcos' commentary about the need for the CA Indian Education Act.
You can also click the play button below to listen to this CharterNation Podcast episode in which Marcos talks about how the autonomy and flexibility given to charters allows his school to focus on Indigenous education:
Barona Indian Charter School
Barona Indian Charter, or BICS, is a K-8 charter public school established in 2002 on the Barona Indian Reservation located in San Diego County.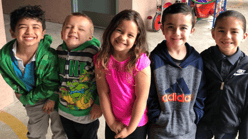 Thirty-seven percent (37%) of its student population are Native Americans, many of whom come from families that belong to the Barona Band of Mission Indians. However, this charter also provides families living in surrounding rural communities with a viable educational option.
In addition to the core academics, all students are exposed to the Kumeyaay/Digueño culture through the school's K-8 curriculum. This program allows Barona Indian Charter to utilize the nationally recognized Barona Cultural Center and Museum and its staff.
Art, dance, and music are features of its elective program. BICS education leads say the school empowers and equips students with the skills to achieve success in a rapidly changing world while maintaining the unique traditions and character of the Kumeyaay people.
Motivated Youth Academy
Motivated Youth Academy or MY Academy serves students who live in rural communities and seek a combination of distance learning and site-based instruction. For members of tribes living on or near reservations, this approach alleviates transportation issues so they can receive a high-quality public school education.
Miracle Sullivan was about to drop out of a traditional high school when she discovered MY Academy.
Miracle belongs to the Campo Band of Kumeyaay Indians. She and her family live on the tribe's Campo Indian Reservation which is about 60 miles east of San Diego near the U.S.-Mexico border.
Miracle graduated from MY Academy and credits her success the one-on-one academic support offered by MY Academy teachers – both online and in-person at the school's resource centers – as well as the school's flexible scheduling and tailored instructional programs.
"I think it's really important for people to understand that some students have to go at their own pace, and they need much more one-on-one attention from their teachers. That's what's great about charter schools. Now I feel like I'm doing something with my life that's going to pay off in the end."
Click this link to read Miracle's inspirational story. Or click the play button below to hear her journey:
CCSA applauds these three charter public schools as well as charter across California that are working to satisfy the unique needs of Native American students.
To learn more about the CA Indian Education Act, click here.
To look up the tribal land in your region, click here and here.
---
This blog story was written by Ana Tintocalis, CCSA's Senior Director of Media Relations and Editorial Content. She is a frequent contributor to the CharterNation Blog. Got a good charter school story? Contact her at atintocalis@ccsa.org.