This is the third interview in our Education Equity Champion series.
We recently had the opportunity to catch up with Sarah Trapp, the dean of culture and instruction at St. Hope Public Schools in Sacramento. From a young age, she had a strong passion to help children with disabilities develop the skills, strength, and confidence they would need in their everyday lives. That passion ultimately paved the way for her work as an educator.
Below, Sarah provides us with a detailed look at how the St. Hope team is working to ensure the educational needs of students with disabilities are met during COVID-19 closures. The conversation has been edited for length and clarity.
CCSA: First, can you share how you ended up working in education?
Sarah Trapp: I have always loved working with children. From a young age, I volunteered with a therapeutic horseback riding nonprofit that helped children and individuals with various disabilities and challenges develop skills, strength, and confidence that carried over into everyday life. In college, I carried that passion with me to major in Special Education with a concentration in Reading Instruction at Gonzaga University in Spokane, WA.
Throughout my time in field experiences in schools in the Spokane area, the disparities that existed amongst various schools and the opportunity gap for students who lived in different zip codes became evident. Upon graduation, I joined Teach For America, and began my teaching career in Dallas, Texas before moving back to my home community in Sacramento, CA. It became my passion to work tirelessly toward the mission of providing equal opportunity for all students, regardless of factors such as zip code, disabilities, or other challenges--to be able to achieve their dreams and realize their full potential.
CCSA: After St. HOPE closed its schools at the end of last month, what key steps did you all take to launch your distance learning program?
Trapp: We knew that if schools were to physically close, we would need to find the best way to continue to educate and support all of our scholars. We took several key steps to be able to quickly launch our distance learning program.
Tapping information updates: We spent countless hours getting the most up-to-date and accurate information to inform decisions that would best support our students, families, and community moving forward.
Survey of access: We reached out to all families within our St. HOPE network to take the first step in ensuring all scholars had internet and appropriate technological devices to access our distance learning.
Distribution of devices: Our team prepared and sanitized Chromebooks to be borrowed by families in need of a device, or in need of accessibility features due to individualized needs, for the duration of school closure.
Deployment of digital platforms: We mailed home Google Classroom login information to every scholar in our network, and also sent out individualized emails with login information as well. We also developed opportunities for live instruction with scheduled office hours and Specialized Academic Instruction for students with these services per their Individualized Education Plan to get personalized support and instruction on daily materials.
Creation of central support resource: Another important next step was creating our St. HOPE Distance Learning website as a common resource for families to receive information and support. We created platforms for live office hours for teachers, as well as virtual service delivery models for special education services such as Specialized Academic Instruction, Language and Speech, Occupational Therapy, and Counseling.
Staff training and support: We worked as a team to ensure all staff were trained on next steps regarding distance learning, and leveraged the creativity of our network to provide high quality instruction for all scholars during the period of school closure.
Within 2 weeks, including our previously scheduled Spring Break, we were able to launch our distance learning program and ensure that scholar learning was interrupted as minimally as possible!
CCSA: So far, what has proven to be most successful in your distance learning program for students with disabilities? What have been the greatest challenges?
Trapp: We have experienced many areas of success within our distance learning program for scholars with disabilities. For starters, within the first 9 days of launching our distance learning program, we have amended each and every Individualized Education Plan (IEP) and 504 Plan and provided Prior Written Notices to consider and communicate the unique needs of all scholars within our distance learning model. We planned for and provided accommodations and services to best support scholars via our distance learning platform.
We have been in contact with every family of a scholar with disabilities to discuss distance learning amendments and ensure they had the support needed to access their learning. This communication and touch point with each and every family of a scholar with an Individualized Education Plan or 504 Plan was paramount in ensuring equitable and meaningful participation for scholars with disabilities. We also saw that because of this communication, we had a high participation rate in our distance learning program specifically for our special education population, with 98% of scholars with disabilities participating within the first 10 days of instruction.
Of course, any new program comes with challenges. I would say our biggest challenge so far has been helping scholars and families navigate these changes and new schedules on an individualized basis. We are helping families acclimate to new technology to ensure scholars are logging onto their virtual services at the appropriate times to work towards our goal of 100% participation in both distance learning and special education services.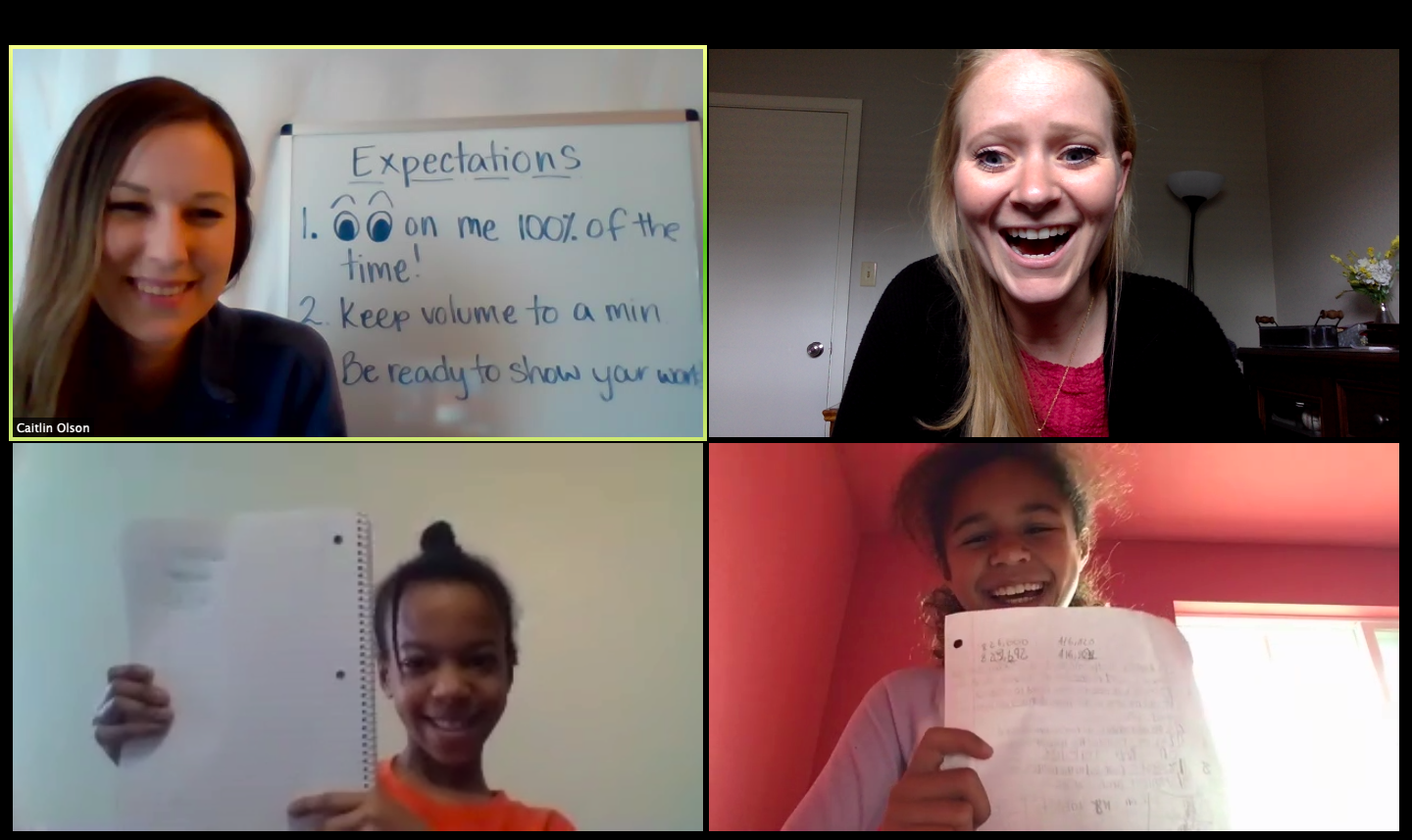 CCSA: As our state's Special Education Director Kristin Wright recently pointed out, there's no single road map for serving students with disabilities during a pandemic. But we are seeing collaboration between all types of public schools. What advice/guidance would you give to other schools working to establish a distance learning program for students with disabilities?
Trapp: My biggest piece of advice is to stay grounded in this essential question: "What does each individual student need in order to successfully access your program and receive educational benefit, and what do we need to do to make it happen?" Asking this question has helped guide all decisions we have made up to this point.
My second piece of advice is to over-communicate and collaborate often. In this period of time in which we are not able to be physically with our scholars, one thing still within our control is frequent communication to proactively ensure scholars are experiencing success and participating each and every day. In regards to collaboration, we are not in this alone. We are going through these times as a school community, throughout the state of California, throughout the country, and throughout the world. Stay informed, be curious about best practices, research, and collaborate with your team and support agencies frequently. We are in this together!
CCSA: This is an incredibly anxious and challenging time for our state and nation. What's bringing some inspiration and cheer to the St. HOPE community right now?
Trapp: This is such an easy question to answer. Hands down, our scholars and families. Our scholars are resilient and determined. Being able to see them via virtual platforms, and know that they are still just as motivated to reach their goals and be the best they can be has brought so much inspiration to our St. HOPE community. Our families have been extremely communicative and collaborative, and we have all come together during these trying times to work toward one common goal of ensuring our scholars still learn and grow each and every day; and are ready to take on the world.