Norma Sandoval believes being a Latino educator is a strength.

"I was taught my history and am aware of my roots," says Norma, the principal of McGill School of Success in San Diego. "What you do and say is a reflection of your ancestors … if you do not honor those who came before you, then you are not the role model the community will follow."

Norma brings that wisdom to her position as the leader of McGill, which is known as the "small charter public school with a big heart," located east of downtown San Diego. McGill serves a large population of low-income Latino students and students who speak English as a second language.

Norma tells her students to be proud of who they are, their heritage, and their language. For example, to mark the beginning of Latino Heritage Month, she encouraged McGill students to come to school wearing traditional Mexican attire or Latin American sports jerseys.

McGill School of Success Principal Norma Sandoval (far left) poses with school staff on campus.
Norma's own ancestral roots are traced back to Mexico. Her parents, both immigrants, didn't obtain a formal education but nevertheless placed a high value on doing well in school and attending college.
Raised with her siblings in a multi-linguistic, inner-city community where over 30 languages were spoken, Norma believes her formative experience in a diverse community nurtured her respect for other languages and cultures, impacting her ability to connect and collaborate with students and families of all ethnic backgrounds.
"At the end of the day, I advocate for what's right for all children," she says, citing the inequities she saw first-hand as a student and adult as her primary motivator for becoming an educator.
Now a National Board-certified educator, Norma has over 25 years of K-12 experience spanning across three school districts. Four years ago, the veteran educator chose a new path: serving as principal for a charter public school.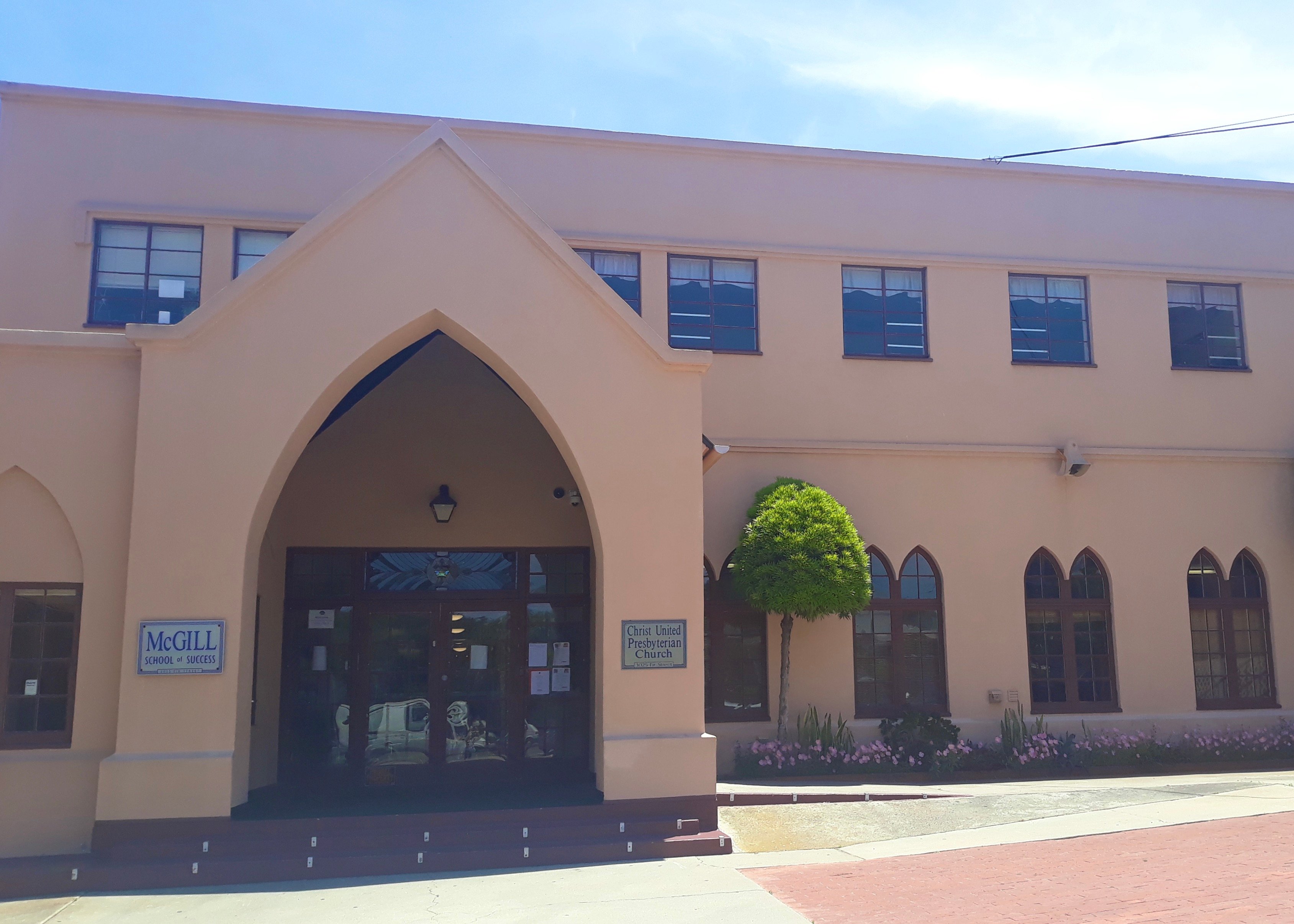 The McGill School of Success is located east of downtown San Diego and serves a large population of low-income Latino students and English Learners.
McGill School of Success was founded by the first elected Black leader in San Diego, the late Reverend George Walker Smith. Norma says his advocacy work in education and social justice is relevant to her own personal experience.
"As a woman and as a Latina, I didn't have the leverage a man would have," Norma says. "It's important for our students to have more leaders of color – leaders who look and speak like them."
As the oldest child in her family, Norma overcame adversity and blazed a trail for her brothers and sisters. Today, four of her six siblings are teachers or married to teachers.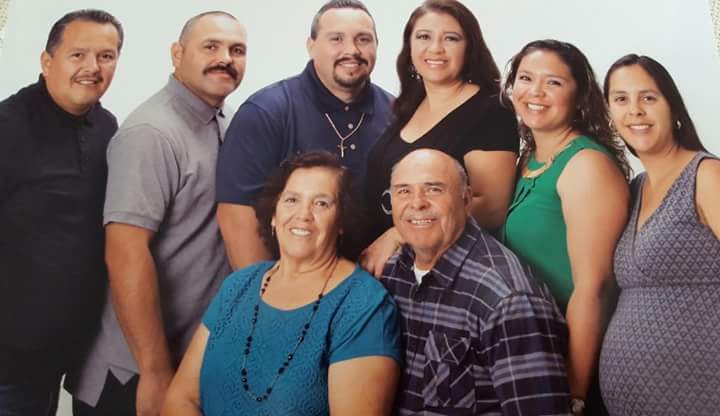 Sandoval is the oldest of six brothers and sisters pictured here (center right) with her parents who are immigrants from Mexico.
Norma describes herself as a "servant leader" because she is there to serve each and every student and family in her school community. She believes charter schools are able to bring about meaningful changes that lead to lasting results for inner-city youth.

Since becoming principal at McGill, she has worked to infuse cultural proficiency into the daily curriculum, enhanced its arts program, as well as implemented the Leader in Me framework designed to address social emotional needs, college and career readiness, and the development of a strong leadership culture at a school.

CCSA honors Latinx educators like Norma Sandoval for their commitment to providing a high-quality, equitable education to California's at-promise students.

To learn more about the McGill of School Success, check out its website by clicking this link.