San Diego welcomed three new charter public school leaders this year at campuses known for their creativity and community engagement. All three leaders spent much of their careers in traditional public schools, later turning to charter public schools because of their autonomy, flexibility, and ability to innovate.
CCSA extends a warm welcome to these inspirational educators who are rolling-up their sleeves during one of the most challenging times in education, ensuring that students in San Diego receive a high-quality education. Here's a quick breakdown of who these new leaders are and the charter schools they now serve.
---
HOWARD GARDNER COMMUNITY SCHOOL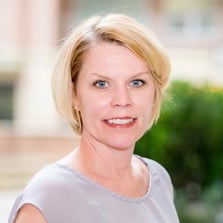 Danielle Taylor
Principal
Danielle Taylor moved halfway across the country from Houston, Texas to become the new principal at Howard Gardner Community School, a TK-8 charter public school located in Chula Vista just 20 minutes away from the U.S./Mexico border.
Before her time in Texas though, Taylor was no stranger to California's public school system, working at traditional public schools in San Bernardino and Rialto.
Taylor says she made the transition back to California because she wanted to take on a new and exciting role as leader of an innovative charter public school in the Golden State.
"I am excited to join the world of charter public schools and explore my new community in Chula Vista," Taylor said. "I love the size of [Howard Gardner Community School], its focus on community, and the emphasis of multi-intelligence curriculum."
The school -- named for an American developmental psychologist at Harvard, Howard Gardner – focuses primarily on a multiple-intelligence curriculum for students.
Howard Gardner's theory of multiple intelligences challenges the notion that there is one single type of intelligence, also known "general intelligence," which only focuses on cognitive abilities.
To broaden this theory, he introduced eight different types of intelligences: Linguistic, Logical/Mathematical, Spatial, Bodily-Kinesthetic, Musical, Interpersonal, Intrapersonal and Naturalist.
For Danielle Taylor, who spent more than 20 years in traditional public schools, leading a school that places this philosophy at the center of teaching and learning was captivating.
"I like the autonomy to choose a curriculum that meets the needs of students and the flexibility to focus in a specific area," she said.
According to Taylor, her first year at Howard Gardener Community School will be dedicated to ensuring teachers and staff recommit to the school's mission and emphasize supporting students' individual needs. She'd also like to improve the school's facilities while also improving its academic performance.
"Although we are a small school, I want to put us on the map," she said. "I hope to help our staff be open to change, self-reflection and academic data analysis to move upward."
Taylor is an veteran educator having taught English and English as a Second Language (ESL) at all levels. She has also served as a district ESL specialist, assistant principal, as well as dean of instruction at a high school.
MUSEUM SCHOOL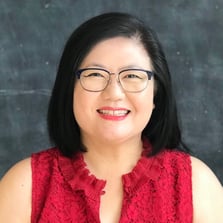 Sandy Du-Song
Executive Director & Principal
Sandy Du-Song joined San Diego's charter public school community after spending two decades working in public school districts like Los Angeles Unified.
Her first charter school leadership position was serving as principal of Discovery STEAM Charter, a dependent charter in Chula Vista.
During her four years at Discovery, Du-Song helped the school focus on data-informed instructional practices and student-centered initiatives resulting in a dramatic turnaround in academic performance at the school.
This proven educational leader is now bringing her data-informed strategies to the Museum School as its new executive director and principal.

"I like getting and using data because it provides precision and accuracy to make informed decisions that will provide support for teachers to teach and students to learn," Du-Song said. "I believe in the mission and vision of charter schools because at the heart of every decision-making process is the student."

Museum School was established nearly two decades ago within a museum located at San Diego's historic Balboa Park. Today, the school is housed in a separate facility adjacent to the park which serves approximately 230 students in grades K-8.
The school has a strong arts-integrated curriculum and offers students hands-on experiences through project-based learning. Museum School is also unique because students are often grouped based on projects and interests versus age and grades.
In addition, this charter public school also strives to support not only the academic needs of students, but also their social-emotional needs. Du-Song says she's thrilled to be part of a dedicated and caring team of educators.
"Museum has heart – a staff that genuinely cares about their students beyond the classroom." she said.
As for her long-term goals, Du-Song wants to partner with the San Diego Unified School District to find a larger campus for Museum that is still close to Balboa Park. In addition, she'd like to give students more opportunities to develop their particular areas of interest.
"I want every student to know that they are valued, loved and welcomed as they enter this amazing school. I want them to experience fully the process of learning. In essence, I want teachers to love teaching and students to love learning."
O'FARRELL CHARTER SCHOOL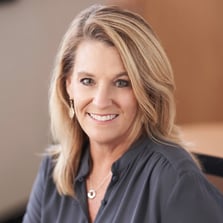 Cindy Wagner
Superintendent
For generations, families in Southeast San Diego have chosen to send their children to O'Farrell Charter School because the school is a pillar of the community.
The importance this charter public school plays in the community is particularly evident during football season when students, families, staff, and residents pack the local stadium to support O'Farrell's football team and the school itself.
Cindy Wagner hopes to build on that community spirit and allegiance as O'Farrell's new superintendent.
"At O'Farrell Charter School, there is a long, rich history of fostering high academic standards while supporting social-emotional growth, a well-rounded experience, combined with honoring the community we serve," Wagner said.
Wagner is a veteran school administrator having served in a variety of positions including deputy superintendent and assistant superintendent within two other public school districts in San Diego County. She's also been a principal and teacher.
Wagner values the experience she gained at traditional public schools but couldn't resist the opportunity to lead a K-12 charter public school because she's "seen how charters create a shared purpose and collective commitment."
Wagner strongly believes in O'Farrell's mission of serving as a community hub – a place where parents and students can access resources like financial assistance, health care, and no-cost meals.
"We want to create wraparound care for O'Farrell families as we continue to serve students and the community," she said. "I'm looking forward to supporting O'Farrell in making a greater impact than ever before."
During her first few months as the school's new superintendent, Wagner launched a "listening project" in which she asked staff and students about what they believe the strengths of O'Farrell are, as well as their opportunities for growth.
"The staff said our strength is our students. The students said [our strength] is the staff, which tells me a lot. Each student here knows they have many trusted adults who care about them."
Looking ahead to 2022, Wagner wants to continue strengthening trusting relationships at the school by providing students and their families with even more support and services amid the pandemic.
In fact, she's already one step ahed, adding additional counselors student advocates on campus to meet the social-emotional needs of O'Farrell's students.