During PRIDE Month, CCSA focuses on how charter public schools can train educators so they're better equipped to effectively introduce and explore LGBTQ+ topics with their students throughout the year.
One of the leading programs in the country providing LGBTQ and gender-inclusive professional development at the primary grade level is the Welcoming Schools program offered by the Human Rights Campaign.
To understand the impact of this national initiative, we connected with the Director of the Welcoming Schools program Cheryl Greene.
She says based on the CDC's 2020 Youth Risk Behavior Surveillance System, transgender youth experienced the highest rates of bullying at school (43%). Those who are "questioning" their gender identity are also singled out (40%). Questioning youth are also most likely to "skip school" because they felt unsafe.
Greene says while Welcoming Schools is not the only solution, it is making a huge difference at schools that are piloting the trainings. The percentage of educators who feel they have the skills and knowledge to adequately support LGBTQ+ students more than doubles after Welcoming Schools training, from 41% to 86%.
That success rate was so encouraging that Welcoming Schools recently rolled-out new professional development and resources targeting middle and high schools. Check this video out produced the Welcoming Schools team:
"This is definitely not a 'one and done' kind of program," Greene says. "Our certified facilitators are also educators, and they work alongside you to help you feel confident and competent in covering these topics."
Thus far, the most requested trainings have been:
Creating Gender Inclusive Schools - Provides guidance on developing a framework for creating a gender inclusive school. Educators gain the skills and knowledge to be able to respond to challenging questions related to gender.
Preventing Bias Based Bullying - Emphasizes the critical need to proactively address behavior that can lead to bullying and strategies to foster ally behavior among students, staff, and other adults.
Embracing ALL families - Emphasizes the importance of seeing and embracing family diversity. Educators gain the skills and knowledge to be able to answer questions from students and families about the importance of welcoming all families in their school community.
Welcoming Schools relies on 50 nationally certified facilitators and 40 district-level facilitators to train school-site educators in 45 states, including California. Trainings haven taken place in 18 cities across the Golden State including Oakland, Sacramento, Redwood City, Salinas, Simi Valley, Whittier, Menifee and Vista.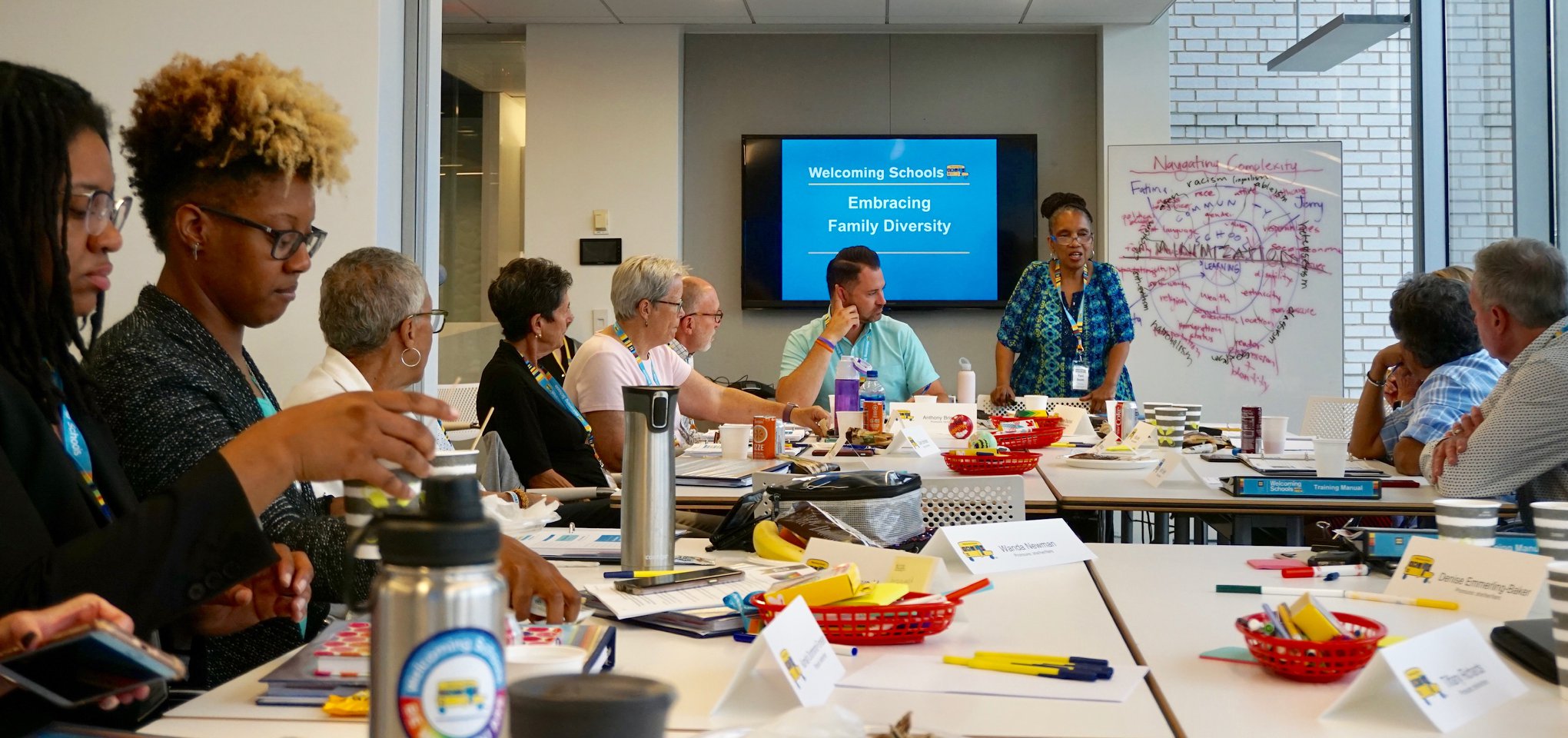 Greene says charter public schools have an easier time adopting the program compared to non-charter schools.
"We have many charters across the country that want this professional development and are able to quickly implement it because they're much more flexible, autonomous, and free of constraints that exist at other campuses."
Upon completing all of the modules, schools have the opportunity to earn the Seal of Excellence by meeting benchmarks that support welcoming and safe schools. Schools can also track their progress in creating a more inclusive school climate by using the Welcoming Schools School Climate Assessment.
High-Quality LGBTQ+ Books
According to Greene, one of the best ways to welcome students and families into your school community is to integrate high-quality books into classrooms and school libraries.
Welcoming Schools offers comprehensive booklists for students of all ages – from pre-K to high school. Here's our pick of some the outstanding books this year.
CCSA will highlight one of these books every week in June on its social media channels:
Picture Book: Pre-K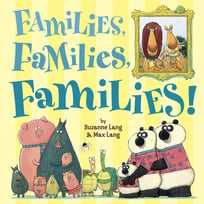 Families, Families, Families by Suzanne and Max Lang
A host of silly animals represent all kinds of families. Depicted as portraits, framed and hung, these goofy creatures offer a warm celebration of family love.
Elementary School: Grades K-1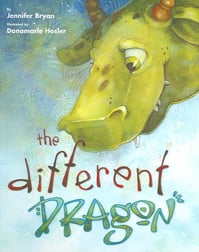 The Different Dragon by Jennifer Bryan
Shows how the wonderful curiosity and care of a little boy, with some help from his two moms, can lead to magical places with a dragon who is tired of being tough.
Middle School: Grades 3-5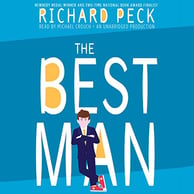 The Best Man by Richard Peck
With humor and insight, Newbery Medalist Richard Peck's book follows a boy from elementary school to middle school navigating school and family dynamics. The Best Man starts with a wedding disaster and ends with a great one.
High School: Grades 9-12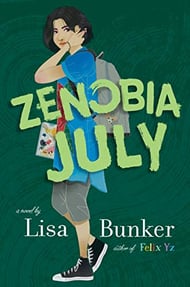 Zenobia July by Lisa Bunker
Zenobia July is starting a new life in Maine with her aunts. People used to tell her she was a boy; now she's able to live openly as the girl she always knew she was. When someone anonymously posts hateful memes on her school's website, Zenobia knows she's the one with the hacking skills to solve the mystery.
To learn more about Welcoming Schools' booklists or to schedule a training session, visit its website at welcomingschools.org.
---
This blog story was written by Ana Tintocalis, CCSA's Senior Director of Media Relations and Editorial Content. She is a frequent contributor to the CharterNation Blog. Got a good charter school story? Contact her at atintocalis@ccsa.org.