CCSA is keeping a sustained focus on how charter public schools can teach students about LGBTQ history and topics to foster equity and belonging on their campuses throughout the year.
We sat down with Cheryl Greene, Director of the Welcoming Schools program offered by the Human Rights Campaign, to learn more about how the program provides LGBTQ and gender-inclusive professional development training and resources specifically designed for educators and other youth serving professionals.
According to Ms. Greene, Welcoming Schools is the most comprehensive, bias-based bullying prevention initiative in the nation that focuses on four key areas:
Embracing all families
Creating LGBTQ and gender inclusive schools
Preventing bias-based bullying
Supporting transgender and non-binary students
Certified facilitators work with educators at school sites across the country and throughout the year to improve school climate with programs aimed at addressing issues and challenges through age-appropriate trainings.
"This is definitely not a 'one and done' kind of program," Greene says. "Our certified facilitators are also educators and they work alongside you to help you feel confident and competent in covering these topics."
As of 2021, Welcoming Schools has trained over 150,000 educators in 43 states, DC, Canada, Mexico and Taiwan, reaching over 10.5 million students.

Greene says demand for the program has skyrocketed over the past year, with schools and districts in many conservative parts of the country signing on to the training. In addition, she says charter public schools have an easier time adopting the program compared to non-charter schools.

"We have many charters across the country that want this professional development and are able to quickly implement it because they're much more flexible, autonomous, and free of constraints that exist at other campuses."

Greene has been pleasantly surprised that schools in states such as Wisconsin, West Virginia and Georgia have partnered with us to find a program that best fits their student population and community.

Greene says her team is now actively reaching out to charter school communities across the Golden State to raise awareness, offer more details, and provide sample trainings.

"Educators often say to us, 'We want to do this, but we don't know how," Greene says. "We walk them through the process so they understand how this could translate into their classroom. We build their confidence along the way, ensuring they have a good grasp of the concepts first."
School-Based Trainings: Virtual or On-Site
When a school decides to adopt Welcoming Schools, certified facilitators collaborate with school leadership to determine which training modules meet the needs of that particular school.

Trainers can offer both virtual and on-site training to teachers, school staff, and administrators. Those who take part in the training will also receive accompanying lesson plans, book lists, and practical tips on topics like preventing bias-based bullying, helping transgender and non-binary students to thrive, and creating classrooms that welcome all families.

Upon completing all of the the modules, schools have the opportunity to earn the Seal of Excellence by meeting benchmarks that support welcoming and safe schools.

Schools can also track their progress in creating a more inclusive school climate by using the Welcoming Schools School Climate Assessment.
Teacher-friendly Lesson Plans
In addition to the professional development, Welcoming Schools lesson plans help educators do the important work of building welcoming, affirming LGBTQ and gender inclusive schools that create a sense of belonging for all students, families and staff.

Lesson plans align with the program's professional development topics: gender, family, LGBTQ inclusive, and bullying.

Take a look at some of our favorite lesson plans by clicking on the links:
High-Quality Books
According to Greene, one of the best ways to welcome students and families into your school community is to integrate high quality texts into your classroom and school libraries.

Welcoming Schools offers book recommendations for schools, libraries and homes that reflect the rich diversity of people in your community and world.

Take a look at some of these outstanding picks: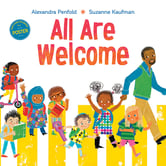 All Are Welcome
By Alexandra Penfold
(Pre-K – 1) Follow a diverse group of children from all kinds of families through a day at school. It lets kids know that no matter what, they have a place, they have a space, they are welcome in their school.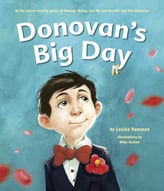 By Lesléa Newman
(Pre-K – 2) Captures the excitement of a young boy as he and his extended family prepare for the boy's two moms' wedding. A picture book about love, family, and marriage.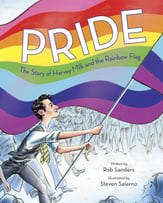 Pride: The Story of Harvey Milk and the Rainbow Flag
By Rob Sanders
(Grades 1 – 3) Trace the life of the Gay Pride Flag, from its beginnings in 1978 with social activist Harvey Milk and designer Gilbert Baker to its spanning of the globe and its role in today's world.


CCSA will host a free webinar in September with Ms. Greene for charter public schools interested in learning more about the "Welcoming Schools" program. Stay tuned for details!
In the meantime, we encourage our members to participate and learn more about how to create a safe environment for all students including LGBTQ students.

For more information on the webinar, please email us at: press@ccsa.org

To learn more about Welcoming Schools, visit its website.
---
This blog story was written by Ana Tintocalis, CCSA's Director of Media Relations and Research. She is a frequent contributor to the CharterNation Blog. Got a good charter school story? Contact her at atintocalis@ccsa.org.