Visiting a zoo is at the top of many children's to-do lists.
But many low-income kids never get to experience the wonder of seeing exotic animals at the zoo and learning about their natural habitats.
Robert Golden is determined to change that for underserved children in Fresno by establishing a charter school on zoo grounds.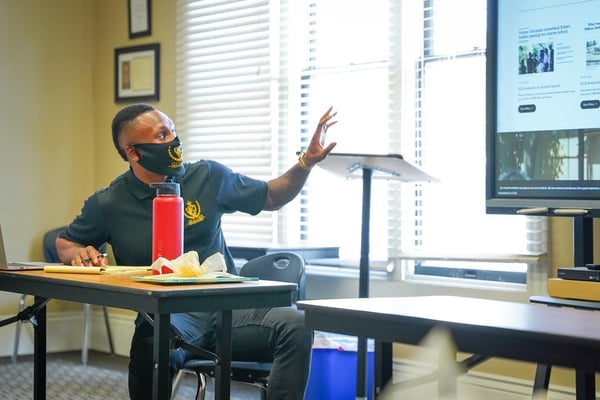 Former NFL football player and Fresno native Robert Golden is working to bring a charter zoo-school to his hometown for inner-city youth.
Golden is a Fresno native and former NFL football player for the Pittsburgh Steelers and the Kansas City Chiefs. He grew up in southwest Fresno, an inner-city neighborhood where drugs and gangs are prevalent.
For Golden, football lifted him out of poverty and into a career as a professional athlete. But he says many children in his hometown get stuck in a cycle of poverty and crime.
Golden returned to Fresno after his time in the NFL with a renewed passion to make a difference in the lives of young people.
"It's really tough for these kids because they're surrounded by negative influences," says Golden. "Many of these kids don't have transportation, so they don't even see the northside of Fresno. These children never really leave their neighborhood."
His solution: Establishing a cutting-edge school that exposes kids to a wide variety of career pathways, housed within a setting that makes kids want to go to school every day.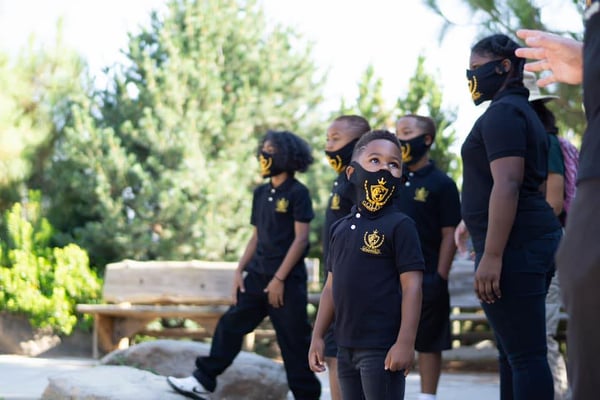 After engaging with leaders at the Fresno Chaffee Zoo and Fresno State University, the idea for a zoo-school was born.
"The zoo is such an exciting place," Golden says. "I don't know of a better place to give kids a hands-on, world-class learning experience. I want kids to fall in love with their academics."
The school is aptly named the Golden Charter Academy (GCA).
Fresno Chaffee Zoo's CEO Scott Barton says it is an "ideal partnership" because his institution has been exploring ways to enhance its outreach to underserved students.
Establishing a charter school became an obvious choice.
Free from bureaucracy, chartering gives educators the freedom to think outside-the-box and design inventive, personalized and hands-on curricula that still align with state and national educational standards.
The academy has already cleared a number of important hurdles in the charter approval process with Fresno Unified School District. The school board is expected to officially vote on its petition next month.
Currently, there is no other zoo-school in California. While some school districts offer zoo-magnet programs, none of them are based on zoo grounds.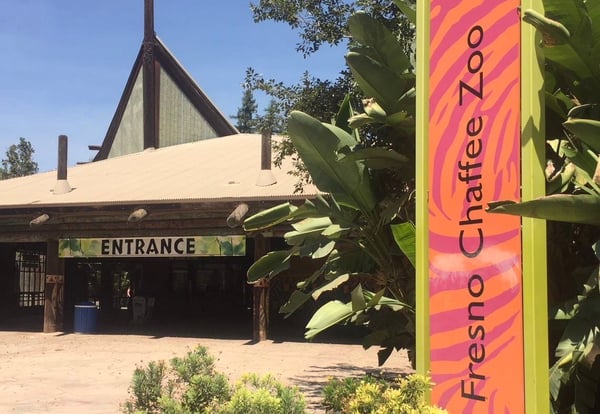 Marco Lopez, CCSA's Director of Local Advocacy in the Central Valley, has been working with GCA to submit its petition. He believes the Fresno community will soon understand the incredible benefits and power of a charter school education through the academy's success.
"The partnership between GCA and the Chafee Zoo has the potential to be a game changer within the Central Valley," Marco says. "Not only has Mr. Golden put forth a unique academic program, but he has assembled a team of seasoned academic leaders that will positively impact his community and students alike."
Because the Chaffee Zoo is a founding partner, the school's proposed instructional plan is centered on an academic framework called environmental stewardship which focuses on educating students about sustainable living practices and the environment so that they become good stewards of the planet.
Complementing the school's environmental focus is GCA's proposed "placed-based" educational model which allows educators and students to take their learning on the road – conducting project-based research in nearby Yosemite National Park and the San Joaquin River.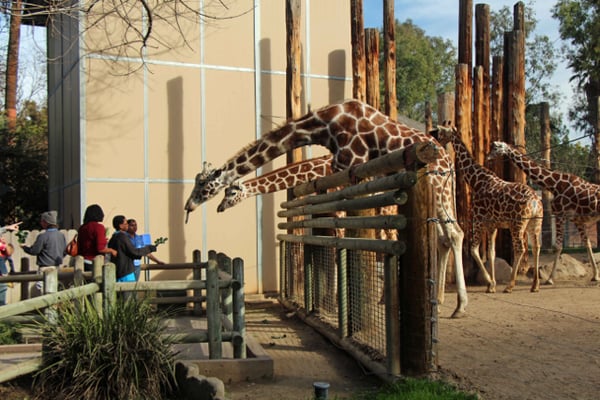 In addition to core subjects, students will learn science, biology, chemistry, geography, and a host of other academic disciplines.
"Kids in southwest Fresno don't have dreams of being an architect, an engineer, a biologist or a zoologist because they've never been exposed to these types of career paths," Golden says. "Just imagine if we expose them to these career paths … my goal is to give children an experience of learning that allows them to engage in different activities that will help them in the long run."
According to its petition, Golden Charter Academy plans to open in August 2021 with students in grades K-3. Additional grades will be added until the school is a K-8 campus, topping off with an enrollment of about 400 students.
Each grade level will have two classes of 22 students with a teacher and assistant or mentor overseeing each class.
To find out more about Golden Charter Academy, check out its website: https://www.goldencharteracademy.org/