"The greatest lessons that students can take from Black History is the resilience of the people."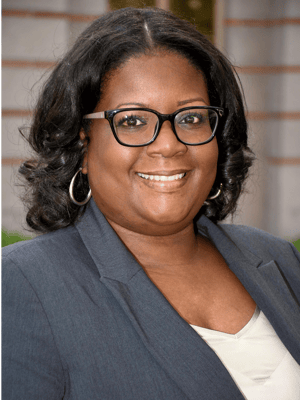 That's according to Martinique Starnes, a member of our Diversity in Leadership team, during a recent conversation about Black History Month. Broadly speaking, this month represents an opportunity to talk about a legacy that is often overlooked and understated, Martinique points out. In the classroom, instruction on the contributions of Black people in America is an effective way to help students see past the negative and hurtful narratives that still exist today. Do yourself a favor and check out the rest of her thoughtful responses to these questions.
What does Black History Month mean to you?
To me, Black History Month is a way for our greater community to be reminded of the countless contributions our nation has enjoyed from members of the African Diaspora. Unfortunately, our history is often overlooked and understated. Black History Month is an opportunity to celebrate the history and progress of Black people in America.
What Black leader do you most admire and why?
I admire Michelle Obama because of her intellect, her grace, her class, and her ability to persevere in the face of racism, criticism, and judgment. She is a beautiful example of the versatility of Black women. I am mostly inspired by her ability to effortlessly and successfully navigate and establish credibility in a myriad of diverse situations.
In charter public schools like Wilder's Prep Charter Academy, Black History is a key part of the curriculum. What lessons can students take from Black History and apply to today?
I believe the greatest lessons that students can take from Black History is the resilience of the people. Often times, our young people are bombarded with negative imagery which creates a narrative of Black people in America and beyond that negates the legacy from which we came and continue to build. Black History reminds our youth that we are more than what we are allowed to see.
What is the most important thing we can do to create more opportunities for success for Black students?
First, we must acknowledge that all students have the potential for success despite race or nationality. Beyond that, ensuring that our Black students can see themselves in their teachers, counselors, principals, and directors is critical for their academic and social success. The Diversity in Leadership Initiative at CCSA seeks to strengthen the pipeline to leadership roles for educators of color to ensure that all students are exposed to and benefit from diverse school leadership.
Want to receive news, updates and program information about our Diversity in Leadership program? Go here.