This month as #CharterNation heads back to school, we're shining a light on CCSA's Local Advocacy Teams, which are made up of advocacy professionals who work on the frontlines with CCSA charter school members within counties and districts to establish, grow, and protect charters.
From building trust and working relationships on boards of education to meeting with state elected officials, CCSA's Local Advocacy teams ensure charters get the resources and political support they need to succeed and thrive.
In this blog story, we highlight CCSA's Greater Los Angeles Local Advocacy Team which supports charter member schools in Los Angeles, Ventura, and Santa Barbara counties.
Los Angeles County is home to roughly 205,000 charter public school students who attend 371 charter public schools. Of course, the nation's second-largest school district also resides in this county – Los Angeles Unified. As such, this region represents the largest section of California's charter public school sector.
Meanwhile, in Ventura and Santa Barbara counties, a total of roughly 9,700 charter students attend charter public schools.
To support the needs of all the charter school leaders in these regions, CCSA's Greater L.A. Local Advocacy team consists of six local advocates who support member schools in the areas of authorization, renewals, growth, funding, equity, facilities, and community advocacy.
Keith Dell'Aquila leads the team as the Vice President of Greater L.A. Local Advocacy. He summarizes what the team is collectively excited about this year and the key issues they will focus on in the region:
---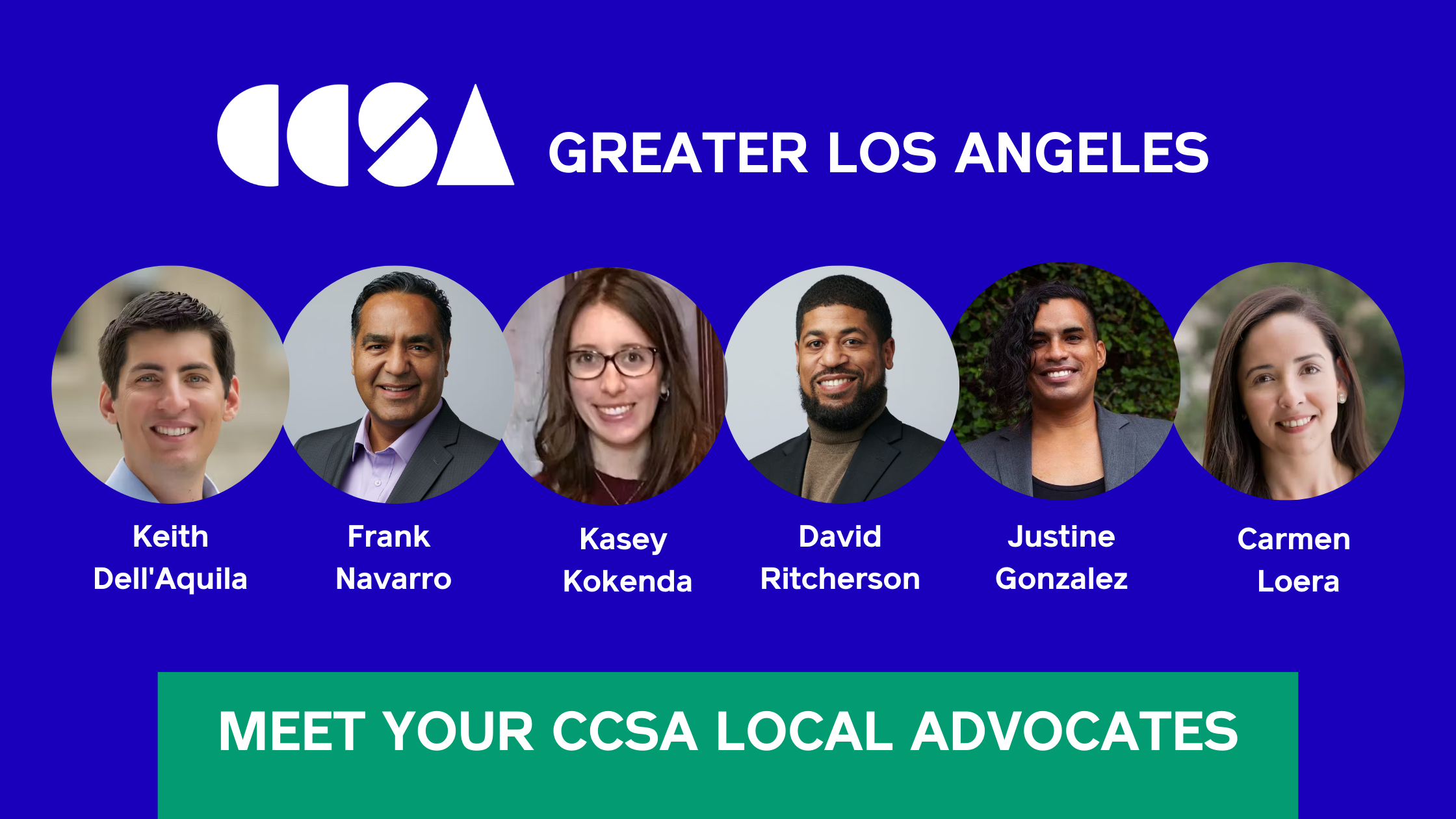 What is the team most excited about this school year?
There is tremendous energy in Greater Los Angeles!
We ended last year with a Future of Charter Schools in Los Angeles Summit that united our community around three things: 1) common values, 2) major challenges and opportunities ahead, 3) forging a path for stronger support and collaboration across our community.
We're excited to move that work forward this school year with charter leaders, educators, families, supporters, and allies.
What are the main issues your team will be focused on?
There are many multi-faceted issues we will be concentrating on this year, but our team's top three priorities are:
Protecting Charter Public Schools: We will be digging in to protect our schools from any attacks from authorizers or opponents, such as the LAUSD resolution from school trustees Jackie Goldberg and Rocio Rivas that would ban charter students from sharing space at hundreds of LAUSD campuses. Check out this recent article from The 74 which lays out the issue.
Amplifying Success Stories: The Greater L.A. Local Advocacy team is energized by the one-year extension for charter renewals. CCSA worked hard to secure that protection in June through the state budget process. During this one-year extension, we will be helping every charter public school in our region amplify its most powerful success stories to win public support, thereby allowing them to continue offering a high-quality education to families.
Building Collective Support: We will focus much more intently on bringing our community together more often to stand up for and support one another, especially our new leaders. We're incredibly excited to expand engagement on educational justice issues as well. For example, the Greater L.A. Local Advocacy Team in partnership with our CCSA Membership Council will organize and host a convening with Black charter school leaders in L.A. to address challenges related to student achievement. In addition, to better support our Indigenous students and families, we plan to share best practices in serving the needs of this student group to increase the knowledge and skills of charter school educators.
Building Political Support: Lastly, this team will also be readying ourselves for the 2024 statewide and local elections by ensuring every local candidate hears from our community. Our goal is to grow our on-the-ground work with elected officials, charter authorizers, city and county governments, and our representatives in Sacramento.
>> Takeaway Message from the Greater L.A. Local Advocacy Team: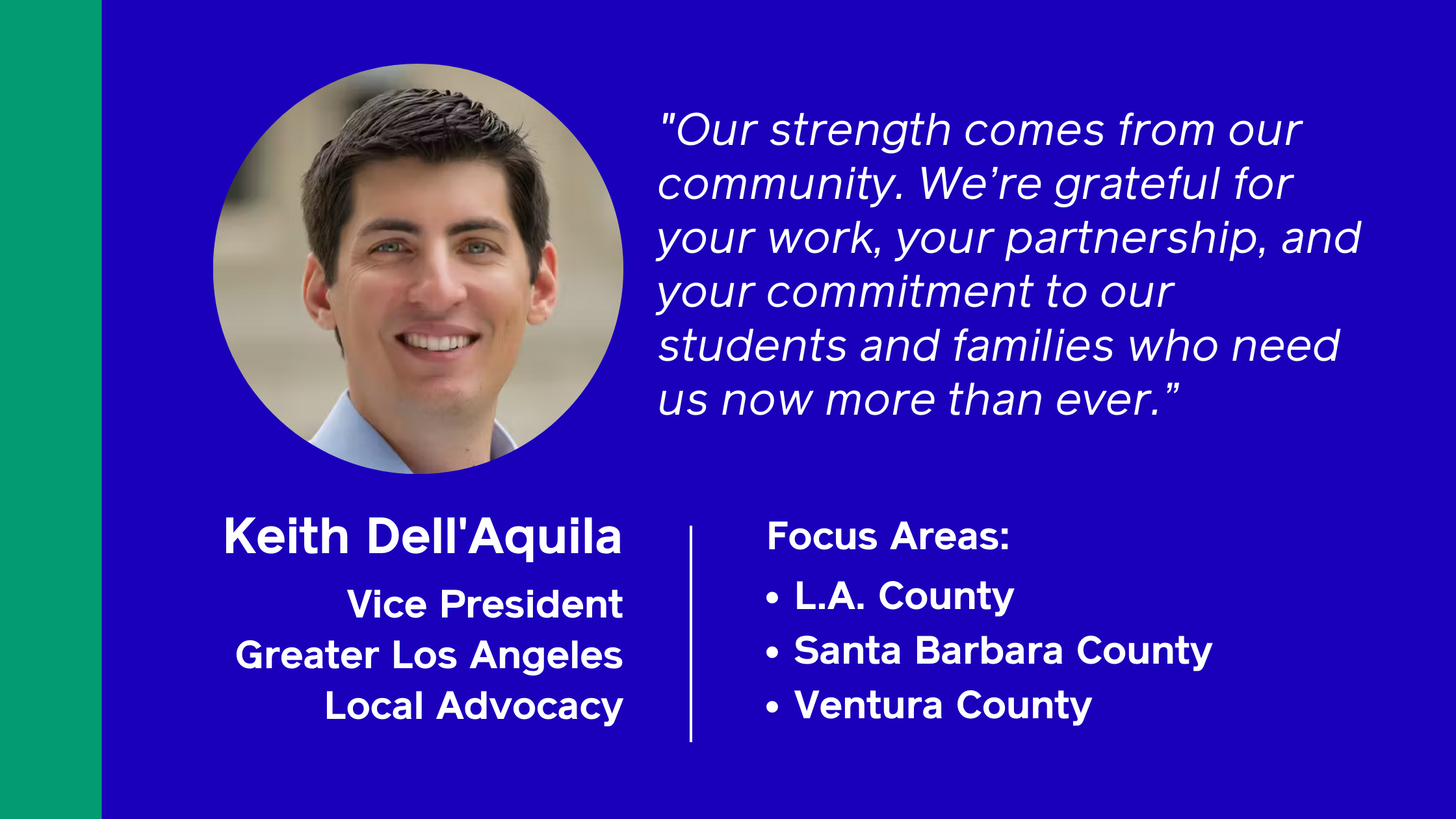 >> Learn more about the local advocates who make up this team: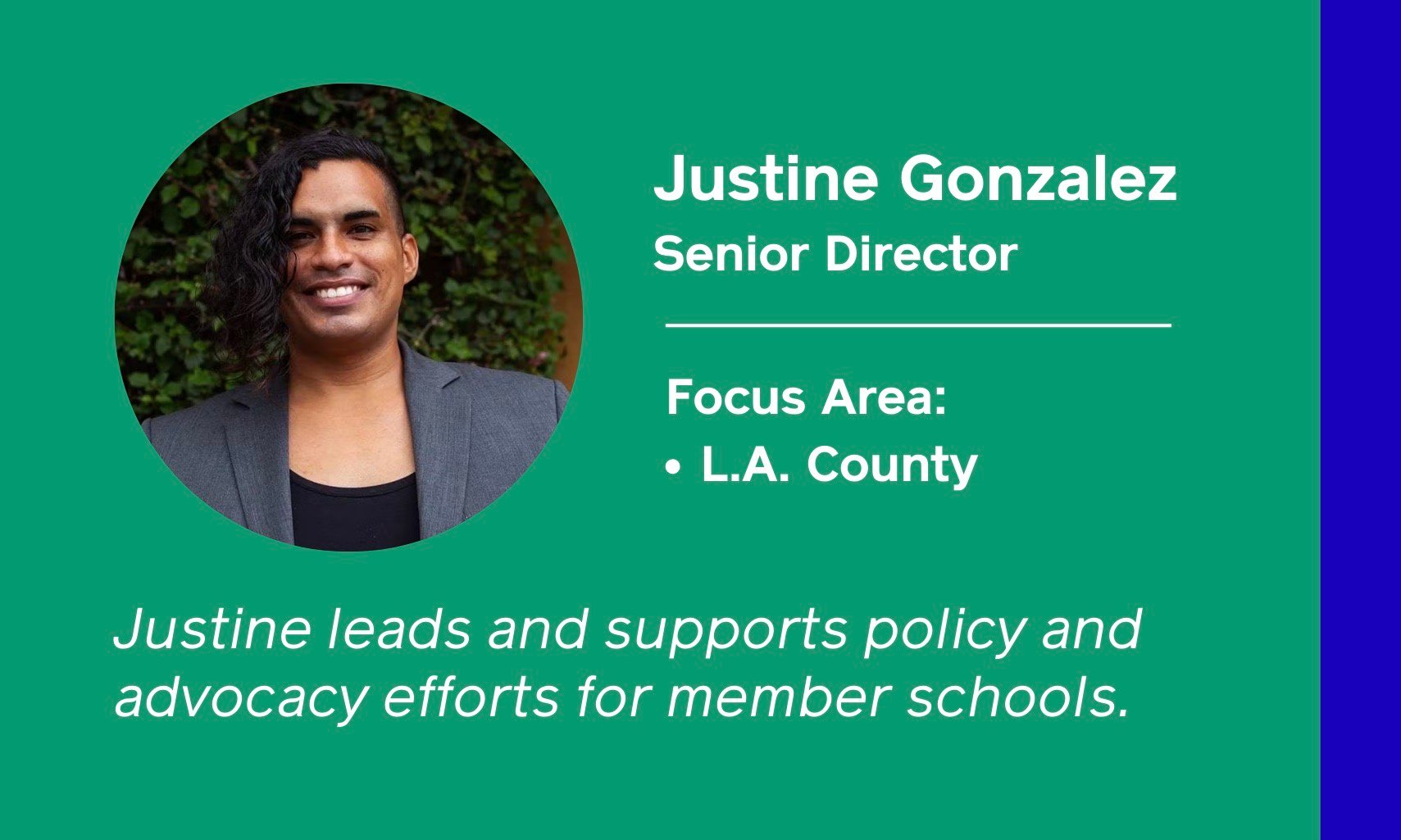 For a bio of Justine Gonzalez, click here.
For a bio of Kasey Kokenda, click here.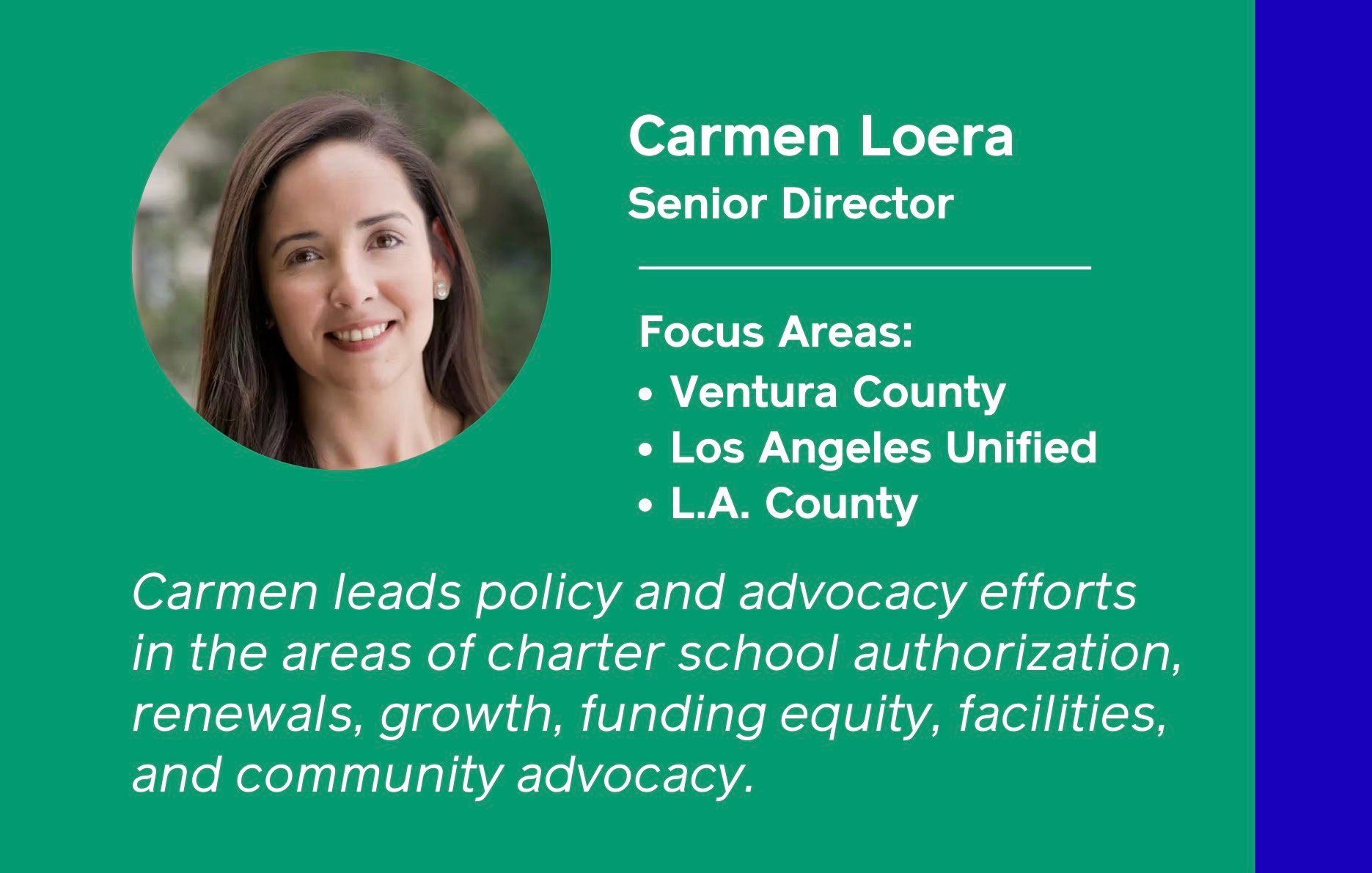 For a bio of Carmen Loera, click here.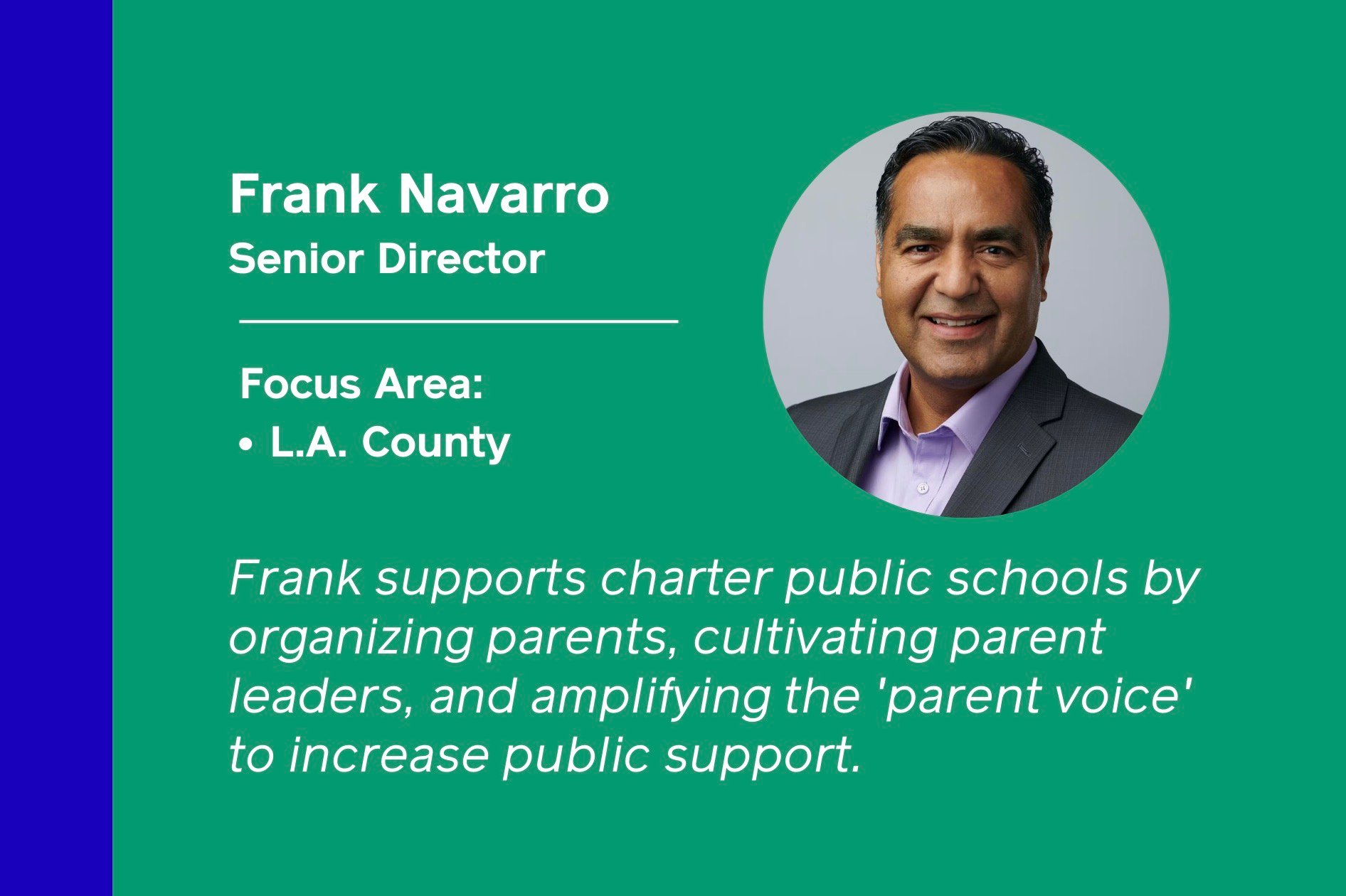 For a bio of Frank Navarro, click here.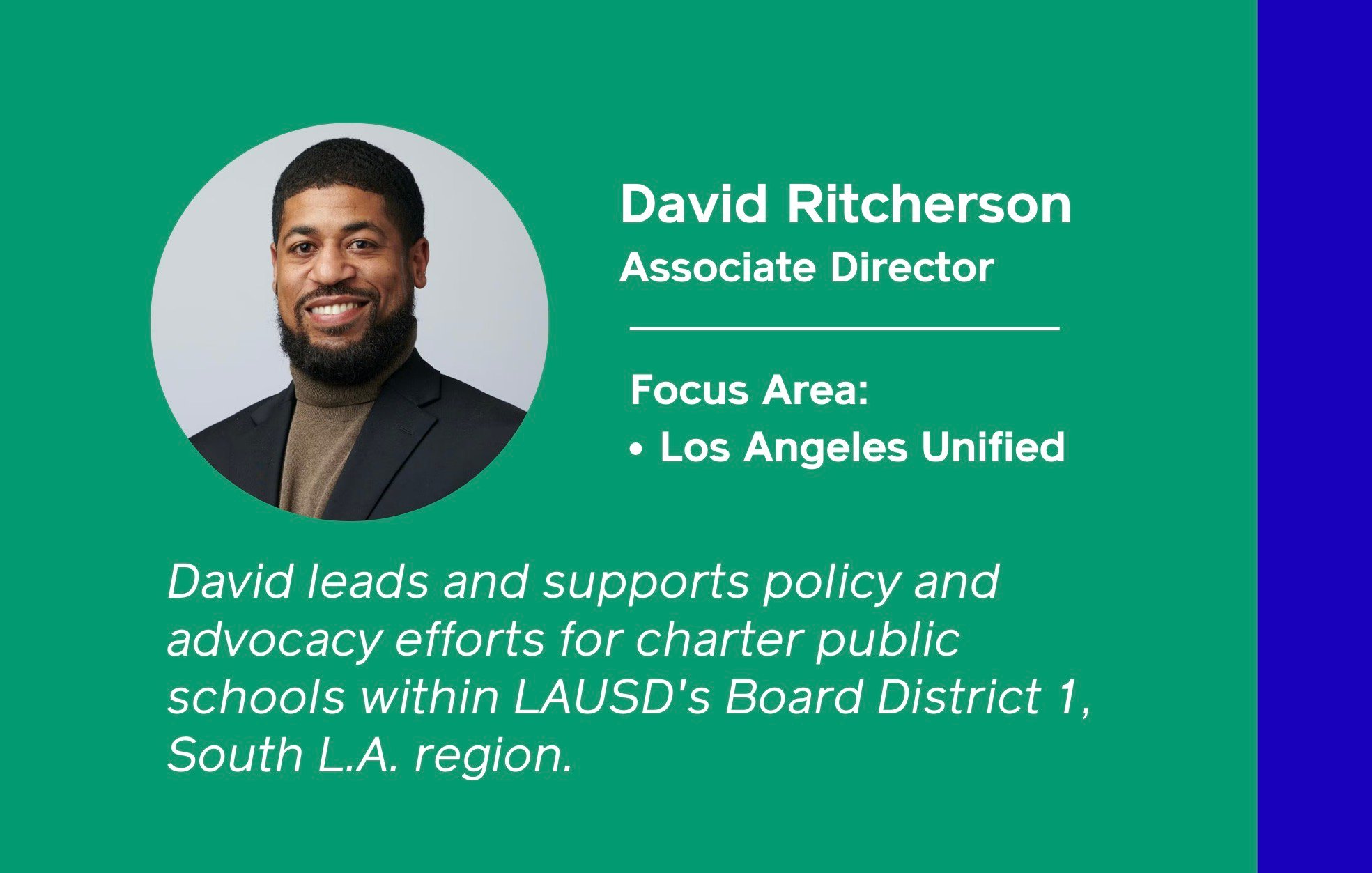 For a bio of David Ritcherson, click here.
---
ADVOCACY IN ACTION SERIES: MEET YOUR CCSA LOCAL ADVOCATES
As part of our Advocacy in Action series, we're also highlighting local advocacy teams supporting charter public schools in Southern California and Northern California. Click the links below to learn more!
>> Reaching New Heights: Meet CCSA's Southern California Local Advocacy Team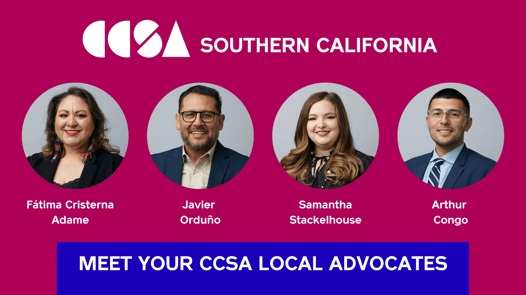 >> Changing Mindsets: Meet CCSA's Northern California Local Advocacy Team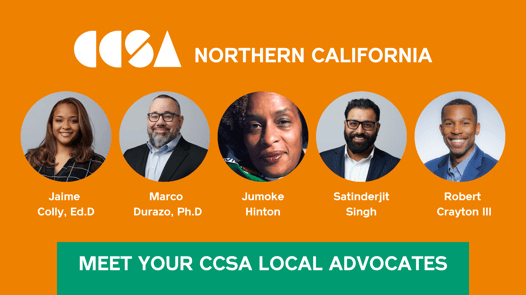 ---
Interested in learning more about charter public schools in California? Head over to CCSA's What is a Charter School? resource page to get all the details!