This month as #CharterNation heads back to school, we're shining a light on CCSA's Local Advocacy Teams, which are made up of advocacy professionals who work on the frontlines with CCSA charter school members within counties and districts to establish, grow, and protect charters.
From building trust and working relationships on boards of education to meeting with state elected officials, CCSA's Local Advocacy teams ensure charters get the resources and political support they need to succeed and thrive.
In this blog story, we highlight CCSA's Southern California Local Advocacy Team which supports members in the Inland Empire and Imperial, Inyo, Orange, and San Diego counties.
Fátima Cristerna Adame is Vice President of SoCal Local Advocacy and leads a team that consists of three advocacy professionals.
Here's a summary of what they're collectively excited about this year, key issues they will focus on, as well as some inspirational thoughts from each team member:
---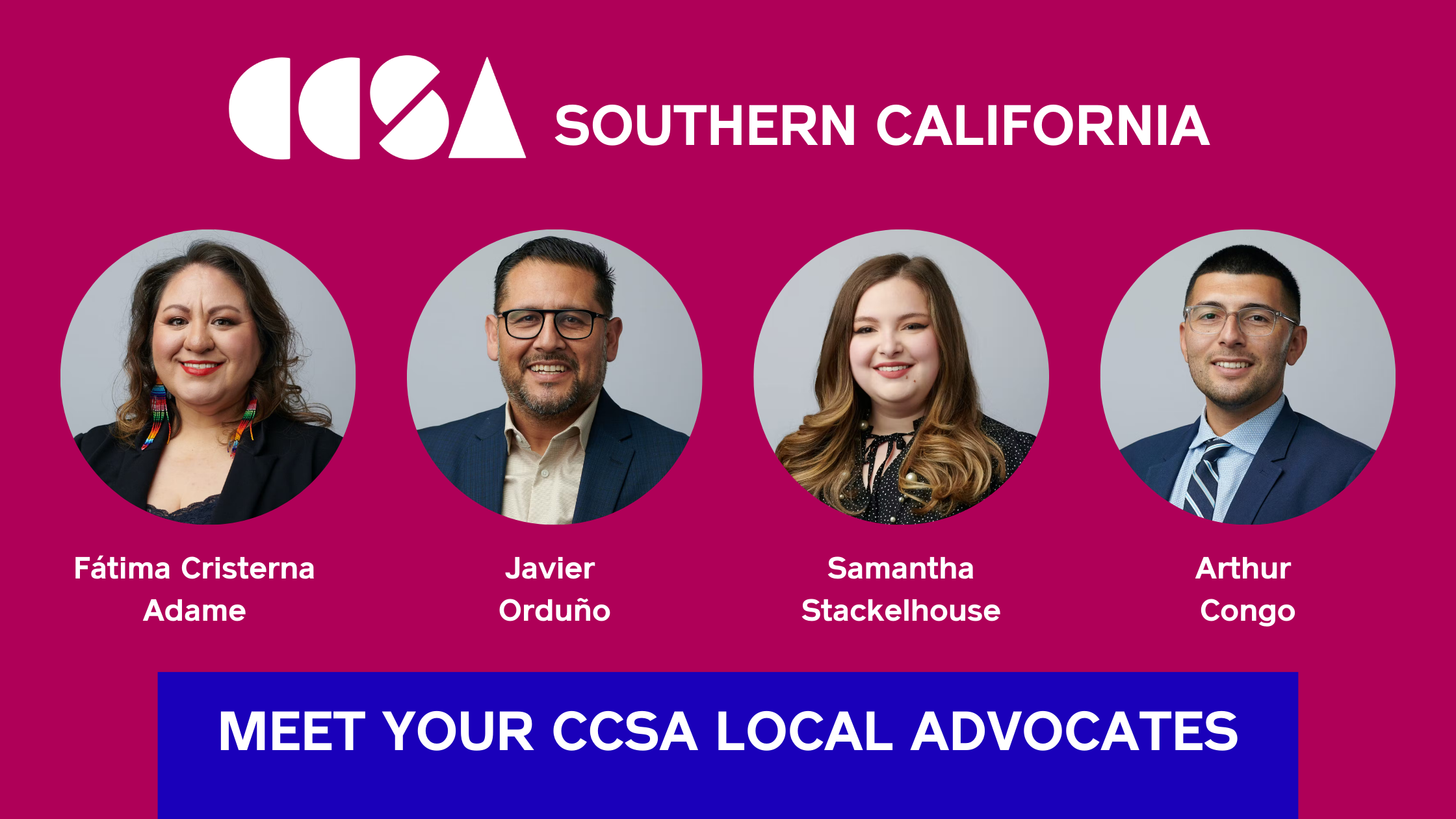 What is the team most excited about this school year?
The Southern California region remains a strong leader in California's charter school movement. There is a deep love for our communities, families, and students.
This school year, the SoCal Local Advocacy team is committed to increasing regional knowledge and support of charter public schools. We'll be cultivating relationships with board members, staff, and elected officials so that these decision-makers are aware of the performance and impact charter public schools have on the lives of students in their own backyard.
The more we get to know all the charter public schools and students in SoCal, the more certain we are that charters are producing the next generation of change makers, leaders, and community advocates.

What are the main issues your team will be focused on?
Here are the main issues the SoCal Local Advocacy Team will be working on:
Fair Access to Facilities: We will work with SoCal charter school leaders and county boards of education, such as the Orange County Board of Education, to ensure charter schools get fair access to facilities.
Safety of Students: Ensuring the safety of students is paramount. CCSA's recent Annual Voter Survey found that 82% of parents believe "keeping students safe from gun violence should be an extremely high priority for the state of California." As such, we will collaborate with charter school leaders and authorizers to explore opportunities to write and implement policies that will enhance student safety.
Local Advocacy: Building and strengthening relationships with local elected officials is essential for effective advocacy. We will seek out collaborative opportunities with influential figures, including mayors, county supervisors, county school trustees, and district school trustees.
Building Collective Support: We will strive to foster unity among the charter school communities by promoting a collaborative environment in which CCSA supports the needs of charter leaders and charter leaders can collectively support the work of CCSA.
Bringing Value to Member Schools: We will work hard to engage charter leaders from member schools by providing them with opportunities to share best practices, address challenges, voice concerns, and identify areas for potential collaboration and partnership with CCSA.
Appeal and Renewal Support: The SoCal Local Advocacy team is committed to helping schools navigate the new appeal and renewal landscape while providing trustworthy and informed advice. In addition, we aim to provide additional support and build a greater presence with nonclassroom-based charter public schools (NCBs) to prevent further encroachment on their ability to operate.
>> Takeaway Message from CCSA's SoCal Local Advocacy Team: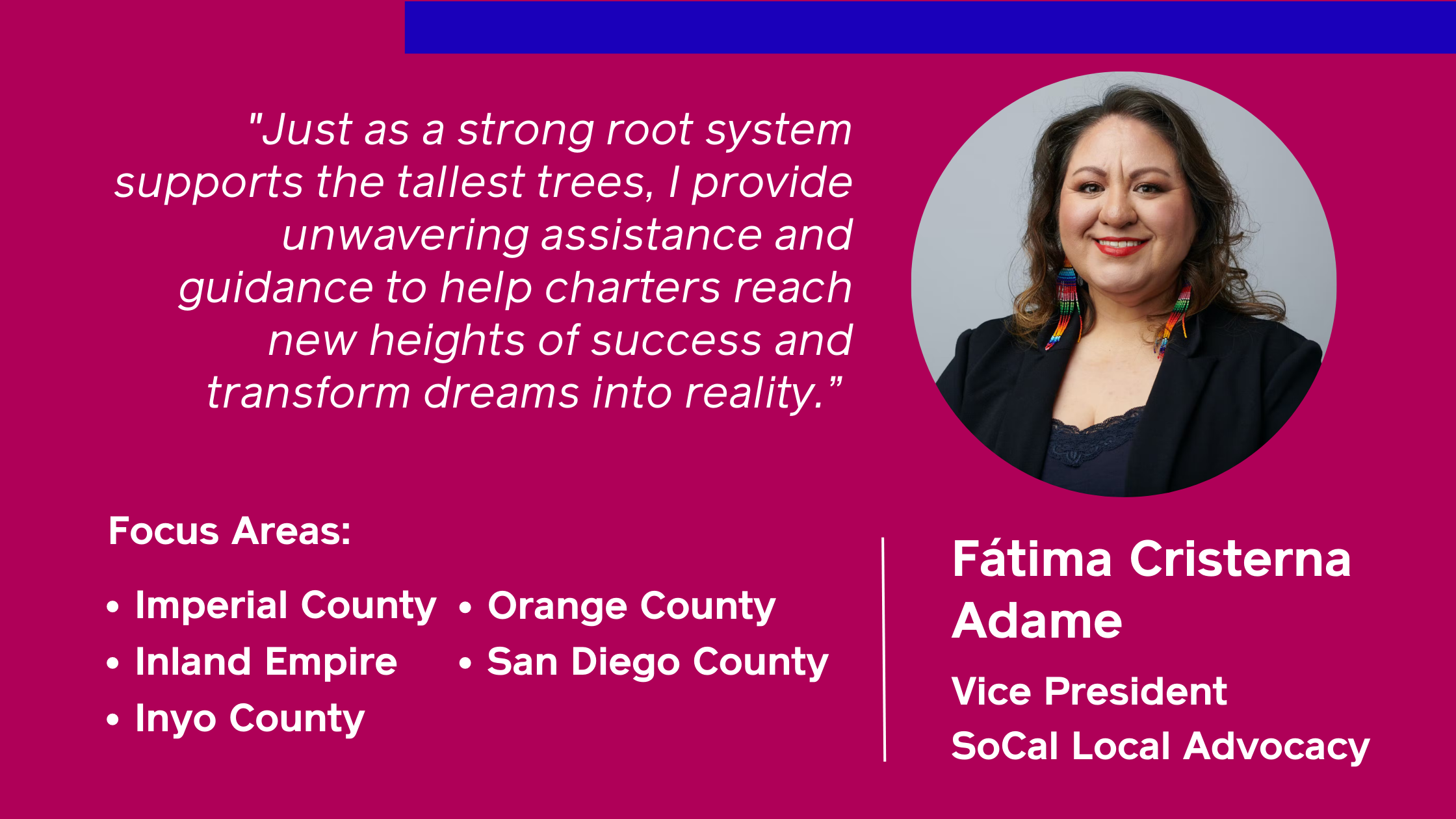 For a bio of Fátima Cristerna Adame, click here.
>> Learn more about the local advocates who make up this team: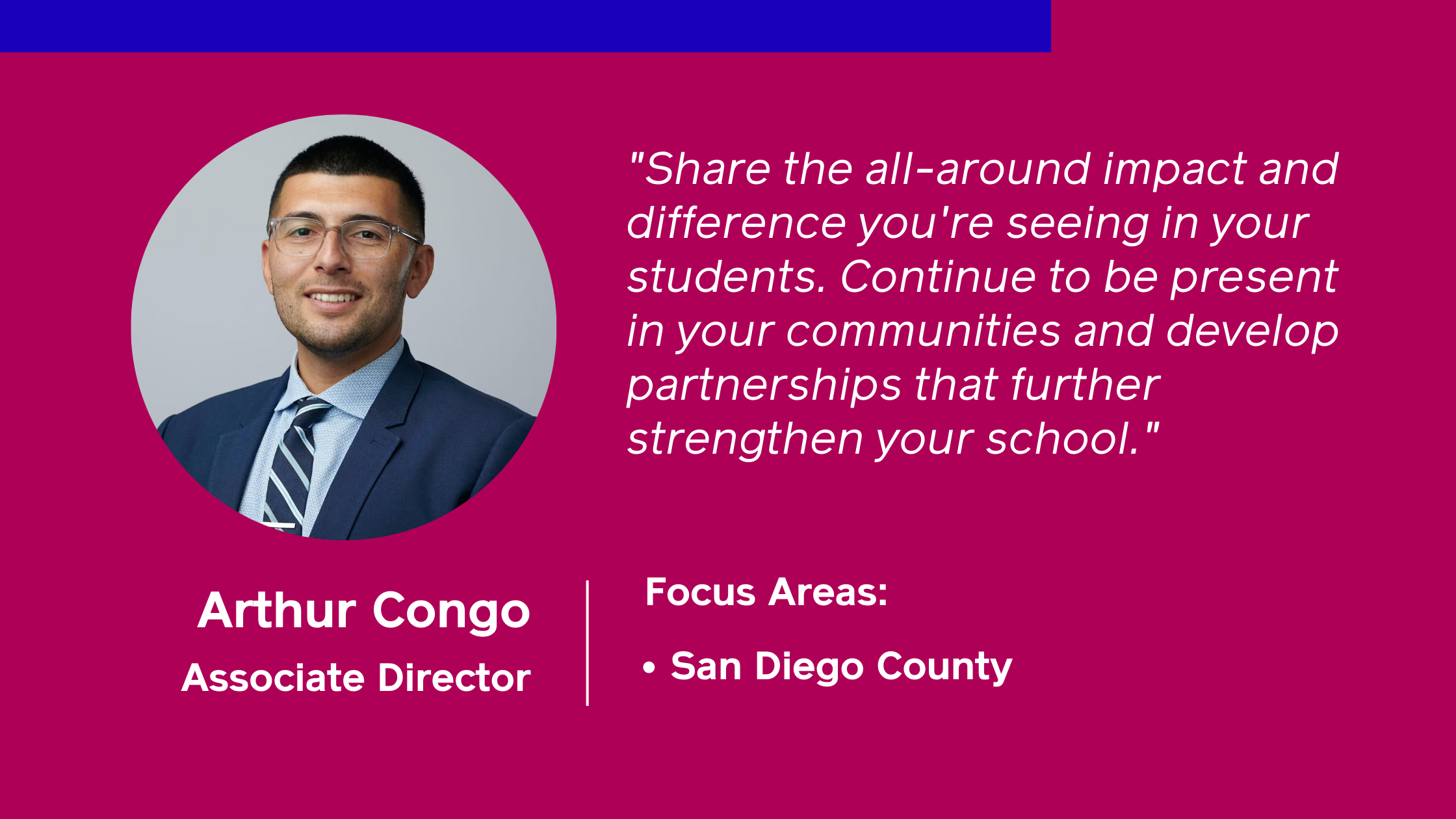 For a bio of Arthur Congo, click here.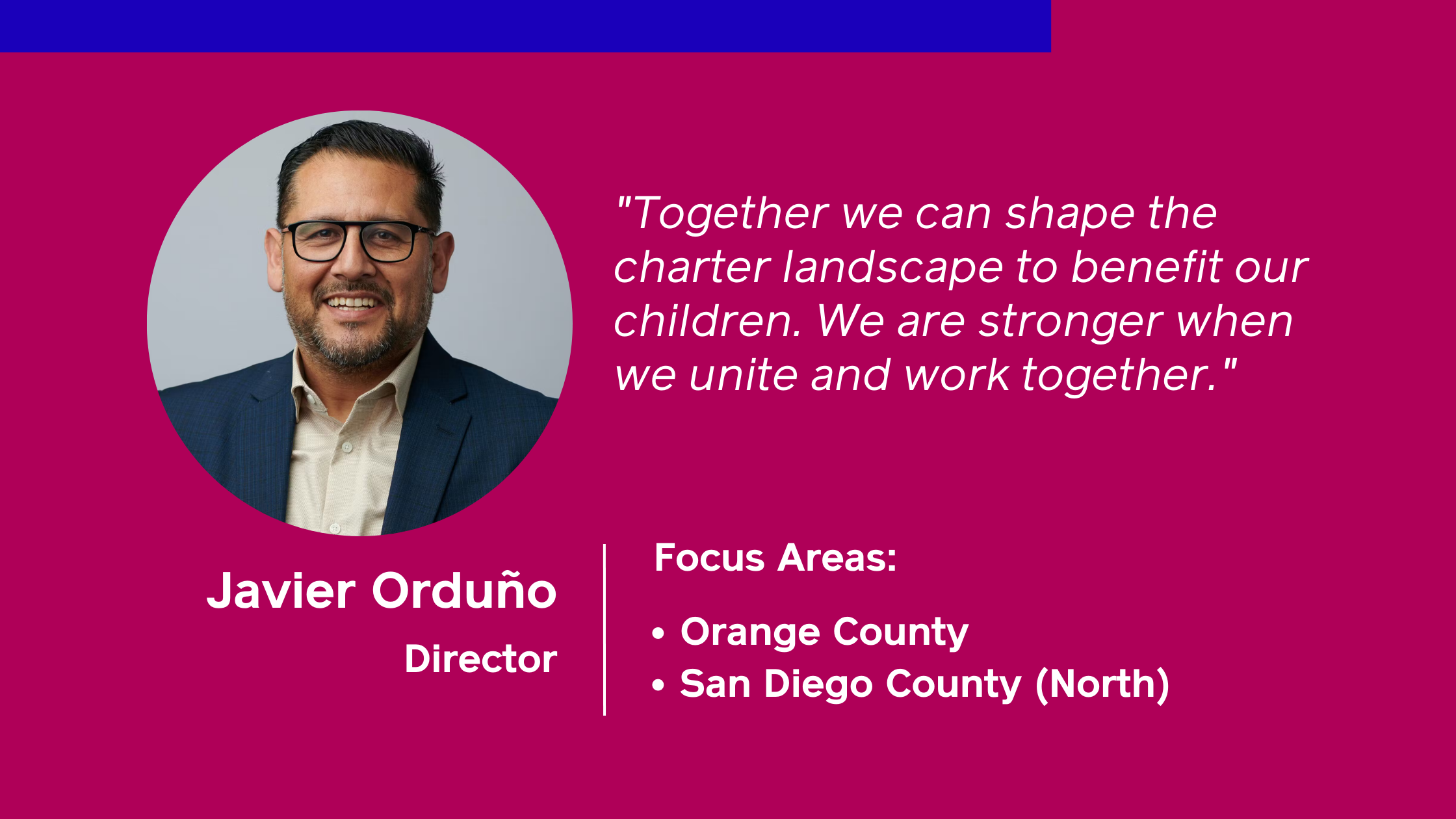 For a bio of Javier Orduño, click here.
For a bio of Samantha Stackelhouse, click here.
---
ADVOCACY IN ACTION SERIES: MEET YOUR CCSA LOCAL ADVOCATES
As part of our Advocacy in Action series, we're also highlighting local advocacy teams supporting charter public schools in Northern California and Greater Los Angeles. Click the links below to learn more!
>> Changing Mindsets: Meet CCSA's Northern California Local Advocacy Team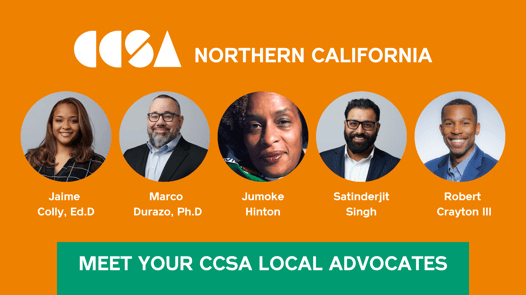 >> Never Back Down: Meet CCSA's Greater Los Angeles Local Advocacy Team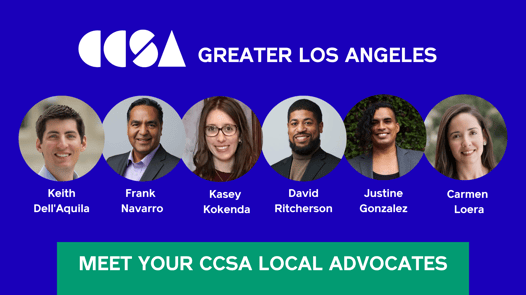 ---
Interested in learning more about charter public schools in California? Head over to CCSA's What is a Charter School? resource page to get all the details!