It's official: we've completed our first ever virtual California Charter Schools Conference!
While the pandemic changed the entire format of our annual event, it did not stop us from having an enthusiastic celebration of stand-out charter school students, leaders, teachers, and advocates. Like every year, we celebrated our Bragato Scholarship, Hart Vision, and Rachel Willis-Henry award winners. And we were in such a great mood that we went even further and introduced an entirely new category: the Legacy Awards
Against the backdrop of a pandemic, this year's awards ceremony felt even more special. The charter school leaders, teachers, and students we recognized have had almost an entire academic year interrupted. Their resolve and success in the face of such unprecedented adversity is all the more admirable and inspiring.
Before we get to the stories of this year's winners, here's some more background on the scholarships and awards:
The Susan Steelman Bragato Scholarship

is named in honor of Susan Steelman Bragato, the co-founder of the first charter school in California and the founder of the California Network of Educational Charters (CNEC), which went on to become CCSA in 2003. These $2,000 scholarships are awarded to 10 high-achieving, college-bound charter high school seniors.
The Hart Vision Awards

are named in honor of Gary K. Hart, retired California State Senator and our state's former Secretary of Education who also authored California's first charter law. The awards recognize individuals who have made significant contributions to CCSA's mission to advocate for high-quality non-profit charter schools.
The Rachel Willis-Henry Volunteer of the Year Award

is an award named in honor of our late staff member and parent advocate, Rachel Willis-Henry. The award celebrates advocates who spend countless hours working with their local charter public schools and improving education for all students, much like Rachel's own dedication in life.
The Legacy Awards

honors

a distinguished class of leaders whose work can best be measured by the countless lives they have transformed, the opportunities opened for thousands of scholars, and the forward-thinking practices they nurtured in hundreds of classrooms and the generations of educators they have inspired.
Now, here are some of the inspiring stories from this year's winners:
2021 Susan Steelman Bragato Scholarship Award: Congratulations to these graduating charter school students, who have not only achieved academically, but also used their growing talents to give back to their community.
2021 Rachel Willis-Henry Award: ADMIRAL LEN HERING
Congratulations to Altus Schools Board Member Admiral Len Hering! For Len, the best part of his volunteer work—and the charter school model-- is the focus on the students and their accomplishments.
2021 Hart Vision Teacher of the Year: EVERY TEACHER IN CHARTERNATION!
Congratulations to every teacher in CharterNation! In a year that none of us expected, you never gave up and always put the needs of our students first.
2021 Hart Vision Northern California Leader of the Year: SUE PARK
Congratulations to Sue Park, head of school at Yu Ming Charter School! Sue's vision of an academically rigorous and bi-cultural educational experience for students has made a good school a truly great school.
2021 Hart Vision Southern California Leader of the Year: MARCIA AARON
Congratulations to KIPP SoCal Public Schools Founder and CEO Marcia Aaron! Marcia's untraditional professional background combined with her high bar for excellence has helped the L.A- based network of charter schools earn national recognition.
2021 Hart Vision Southern California School of the Year: EDNOVATE SCHOOLS
Congratulations to the Ednovate Schools! The network of schools has a 100 percent graduation rate and 99 percent college acceptance rate and leaves students with the belief that they can bring about multigenerational change through their academic success.
2021 Hart Vision Northern California School of the Year: CAPITOL COLLEGIATE ACADEMY
Congratulations Capitol Collegiate Academy! The school's unifying belief that all students—regardless of background—can achieve is leading to strong academic outcomes.
2021 Hart Vision Legislator of the Year: AL MURATSUCHI
Congratulations Assemblymember Al Muratsuchi! His work on education issues in Sacramento in helping us move closer to ensuring an equitable education for all students.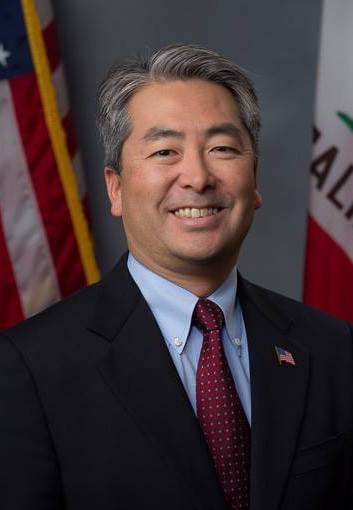 2021 Hart Vision Supporter of the Year: LYNDA RESNICK
Congratulations Lynda Resnick! Lynda is the co-owner of the Wonderful Company, a philanthropist and entrepreneur. She established Wonderful Education which operates under a mission "to enable a lifetime of career opportunities by significantly increasing the number of college graduates in the Central Valley." Wonderful Education operates two charter public schools in the Central Valley and supports thousands of Central Valley students through education programs, grants and scholarships.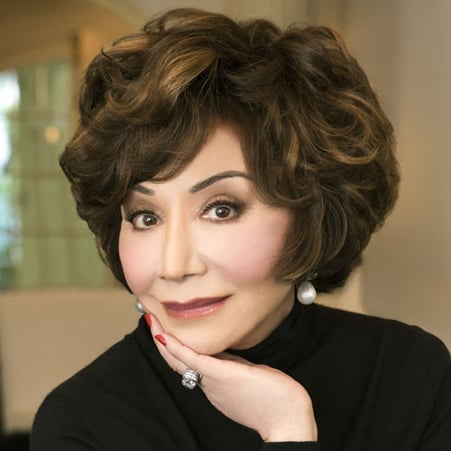 2021 Legacy Awards
Sue Burr is a member of the California State Board of Education. Previously, Burr served as the executive director of the California State Board of Education and as education policy advisor to Governor Brown from 2011 to 2012. Burr has held various positions in education policy including as undersecretary of education under Governor Davis and as education committee consultant in both the California State Senate and Assembly, where she helped draft California's first charter school legislation.
Alison Suffet Diaz is the Founder and Executive Director of Environmental Charter Schools, a growing network of schools that provides a meaningful education for youth in the underserved communities of South Los Angeles. A teacher and lawyer by training, and mother at heart, Diaz set out to create a different kind of educational experience for students, which has evolved into a model for schools across the country. Environmental Charter High School is ranked in the top 3% of U.S. public high schools by U.S. News & World Report and was chosen as one of three national finalists in President Obama's Race to the Top Commencement Challenge.
John Glover is the founder and CEO of Alpha Public Schools. Alpha was founded in 2010 when a group of East San José parents recruited Glover to their community. They worked in close partnership to launch Alpha's first school in 2012. Now, Alpha operates a network of four high-performing charter schools serving 1,600 TK-12 students. The schools emphasize data-based instruction, leadership development, and rigorous academic programming to prepare students to succeed in college and beyond.
Jorge Lopez is the founder of AMPS public charter school system. Under his leadership, the AMPS network received various honors for exceptional academic results over the years, including recognitions such as the 2008 National Blue Ribbon School, Title I Academic Achievement Awards, Distinguished School Awards, and CCSA's Charter School of the Year in 2019.
Hae-Sin Kim Thomas was most recently the Chief Executive Officer at Education For Change Public Schools (EFCPS) and has a long history of serving Oakland's charter public school students. Her focus before joining EFCPS was in the turnaround space, working with school districts and charter management organizations to recreate their lowest-performing schools as the CEO of urbanED solutions.
Beth Thompson is the founding CEO of KIPP Public Schools Northern California (formerly known as KIPP Bay Area Schools), a role she has held for over a decade. KIPP Public Schools Northern California currently serves nearly 6,000 students in 15 schools across 6 cities on a path to doubling in size in the coming years; and serves nearly 3,000 alumni on their journey to choice-filled lives.
Want to learn more about the awards and past winners? Go here.