When Linda Baca first learned that her daughter Kailyn wanted to pursue a career in the medical field, she was shocked. All she thought about was the toll that the COVID-19 pandemic is having on the healthcare sector.
Kailyn is a student at Prepa Tech Middle School, a charter public school in Huntington Park that offers the International Baccalaureate Program—a key driver in her desire to work as a medical professional. The IB program instills in students a philosophy of leadership and service, encouraging them to reflect on the role they play in the world.
Prepa Tech middle school is one of three Alta Public Schools campuses offering the IB program in the East and South Los Angeles communities.
"I'm scared. But, the way she sees education is that it is not just about what it can do for you, it's also about serving your community and what that can do," says Linda, adding that her daughter's charter school has helped her develop the personal skills and character needed to be a productive member of society.
As a charter school parent, Linda has also benefited from the resources her daughter's school provides.
Under the "development of the whole child" approach, administrators at Alta Public Schools have been offering webinars and check-ins with the families they serve, including the Wellness Webinar on March 26. This gave Linda and other parents the opportunity to connect with experts in mental and physical health, as well as a financial advisor.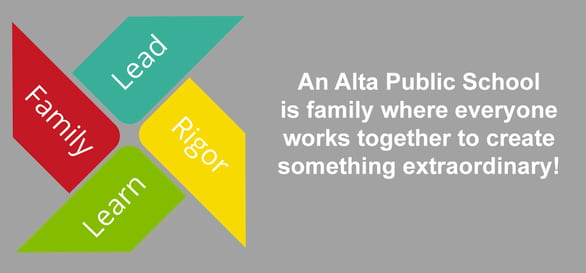 "At Alta Public Schools we talk about 'Familia' and we really mean 'Familia,'" says Superintendent Jamie Valenzuela about the thinking behind the additional work and services his team is providing that go hand in hand with the IB philosophy of leadership.
Linda, too, has embraced this philosophy and uses her own resources to help other parents; she recently picked up several grab-and-go meals and took them to parents who couldn't do so themselves during school closures.
As for her reservations regarding her daughter's career choice, she says: "I'm beyond satisfied, and I feel hopeful that we will get through this together."