Thirty years ago California policymakers and educators came together to pass the state's Charter Schools Act -- a groundbreaking piece of legislation that allowed the state to reimagine education and establish charter public schools. Today, there are 1,300 charter public schools in California offering a free, high-quality public education to children regardless of zip code, income, or test scores.
CCSA recognized this milestone by launching the #ChartersAt30 campaign in 2022. Here are the Top 10 Moments during our yearlong celebration of the charter school movement:
#1 - Kickoff of #ChartersAt30 Celebration
In February, we unveiled a vibrant new website -- chartersat30.org -- which served as the homebase for the #ChartersAt30 celebration featuring a snazzy interactive timeline of the history of charter public school education in the Golden State. We also livestreamed a special event that focused on how charters are positively impacting public education. During that event, we also paid tribute to the life and legacy of Senator Gary K. Hart who authored the legislation creating California's charter public school system. Check out the recording from that event by clicking the play button:
#2 - Sleek New Video Honors 30 Years of Charters
As part of CCSA's #ChartersAt30 kickoff celebration, CCSA released a sleek promotional video featuring charter public school students who are benefitting from a high-quality, free public education that is tailored to fit their specific needs. We blasted this video on all of CCSA's social media channels and received a ton of engagement from supporters and allies. Take a look here:
#3 - #ChartersAt30 Report Offers Key Findings
During the 2022 California Charter Schools Conference in March, CCSA released its annual Portrait of the Movement report entitled Charters at 30: Reimagining Public Education which provides a comprehensive look at how charters are revolutionizing the state's public schools system. The key finding: Charters are reimagining instruction through specialized models that vary by pedagogy and content focus areas. Watch this video of CCSA President & CEO Myrna Castrejón speaking with the report's author Jennifer Kress, Managing Director of School Performance, Accountability and Research:
#4 - CharterNation Podcast Drops #Chartersat30 Series
CCSA's CharterNation Podcast produced three special episodes in March featuring interviews with influential charter school advocates such as Caprice Young, CCSA's first President & CEO, and Jed Wallace, CCSA's longest-serving President & CEO. They both played instrumental roles in establishing and growing California's charter school movement. We also heard from Nina Rees, President and CEO of the National Alliance for Public Charter Schools, who explained how California continues to lead the way when it comes to charter school advocacy, policies and innovation. Take a listen here:
#5 - Sacramento's St. HOPE PS7 Praised for Reimagining Education
In May, we celebrated 30 years of charter schools and National Charter Schools Week by hosting a special media event at St. HOPE's Public School 7 (PS7) in South Sacramento. St. HOPE PS7 was recognized for reimagining education for low-income students by "immersing its scholars in a vibrant college-ready learning environment featuring an extended school day, extended academic year, enrichment classes including art and music instruction, as well as increased professional development for teachers." PS7 serves students from transitional kindergarten (TK) to 5th grade in a historically Black community.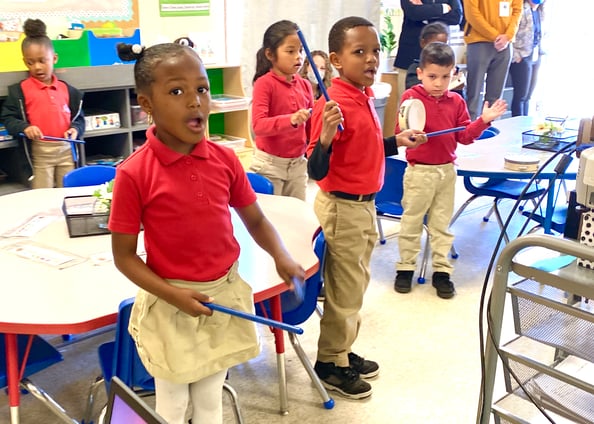 #6 - Charter School Alumni Take Center Stage
CCSA's CharterNation Blog launched a special series in May called The Face of Charter School Success which profiled several charter school alumni in the Golden State. They talked about their accomplishments, during and after high school, as well as how they're shaping the future now. One of the more popular profiles was of Aryanna Baytop from the Class of 2021 at Granada Hills Charter High School. This multitalented scholar has been studying business at Tulane University in Louisiana since graduating from GHC three years ago:
#7 - Poll Finds Charter Public School Support Continues to Grow
California's charter school movement received great news in July: A statewide poll found public support for charter schools reached a new high at 55 percent, with the strongest support for charters among parents at 70 percent, up from 56 percent just last year. The survey was conducted by Goodwin Simon Strategic Research and commissioned by CCSA. Get a breakdown of the key findings by reading CCSA's press release about the findings.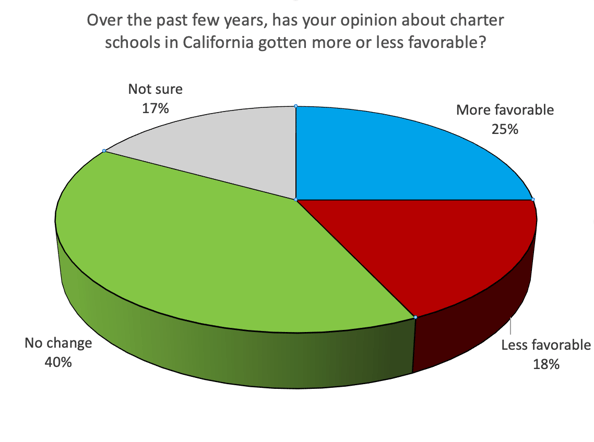 #8 - State Assemblyman Recognizes Charters for their Contributions
The 30th Anniversary of charter public schools in California was publicly recognized in September thanks to a resolution authored by State Assemblymember Chad Mayes. His declaration honored all charters in the Golden State for providing a high-quality education to millions of students, particularly in low-income communities. Here's a great snapshot of CCSA's President & CEO Myrna Castrejón holding the resolution with Oliver Sicat, CEO of Ednovate Schools: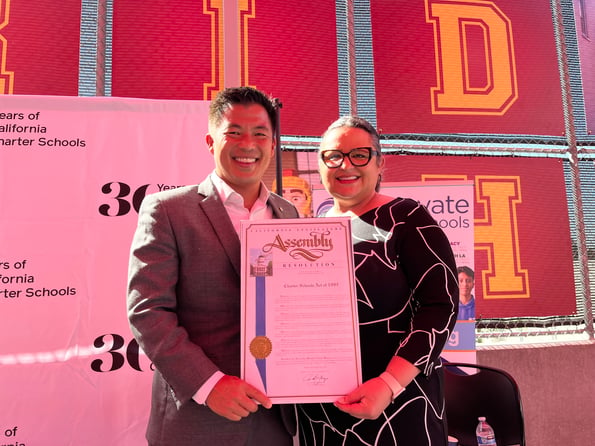 #9 - CCSA Shines a Spotlight on Ednovate's USC Hybrid High
We also marked the anniversary of California's Charter Schools Act in September with a celebration at Ednovate's USC Hybrid High College Prep in South Central Los Angeles. The event brought together local families, school leaders and public education advocates. USC Hybrid High College Prep was founded through a partnership with the USC Rossier College of Education and uses a research-backed model that has resulted in 100% of Hybrid High graduates being accepted to a four-year college or university.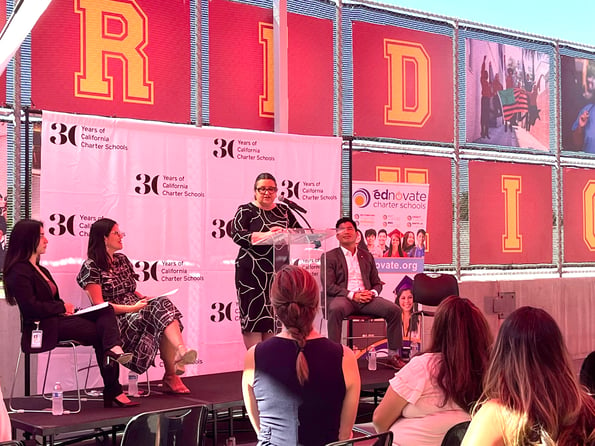 #10 - Say Cheese! AMPS at John Henry Wins #ChartersAt30 Banner Contest
We capped our yearlong #ChartersAt30 celebration by launching a fun and engaging statewide #ChartersAt30 Banner Photo Contest. Charter school students, educators and allies took snapshots of themselves on campus or at public events with our colorful banner. Amethod Public Schools (AMPS) John Henry High School in Richmond secured 1st Place with 41 votes. It's clear to see why – a fantastic group pic of AMPS high school grads on graduation day! The entire school will be treated to a pizza party courtesy of CCSA in 2023!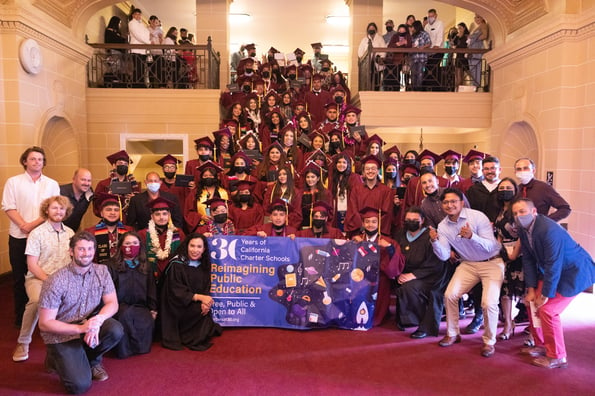 There you have it! The Top 10 of CCSA's yearlong #ChartersAt30 celebration! We want to thank the countless charter school students, alumni, families, leaders, educators, advocates and allies who celebrated this incredible milestone with us!
Here's to the next 30 years! #CharterNation strong!
---
This blog story was written by Ana Tintocalis, CCSA's Senior Director of Media Relations and Editorial Content Strategy. She is a frequent contributor to the CharterNation Blog. Got a good charter school story? Contact her at atintocalis@ccsa.org.