National Charter Schools Week is here! All week long, we will be celebrating the extraordinary efforts by California's charter public schools to go above and beyond meeting the needs of students and families during COVID-19.
In communities across our state, charter public school principals, teachers, parents, and students are demonstrating how essential they are during this crisis. Let's look at the incredible impact they've had so far:
Limiting disruption to learning
After schools closed in the middle of March, charter public schools in our state moved with agility and speed to set up distance learning programs that keep students engaged and thriving during this pandemic. The transition has not been without its challenges. But charter schools have leaned on their long-held strengths of flexibility and innovation to navigate a crisis that's completely upended their school year. Thanks to the can-do spirit of charter leaders and parents, some schools have achieved student attendance rates of 95 percent and above.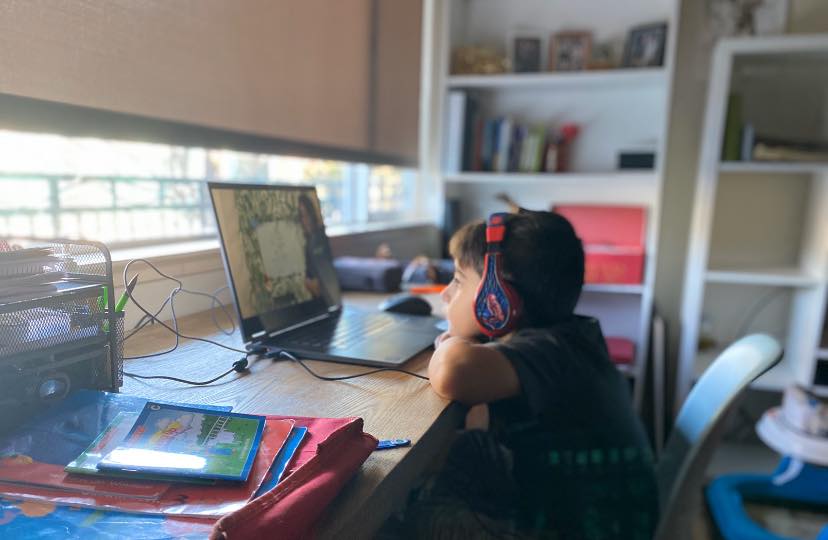 Rocketship student participates in distance learning. Photo Credit: Rocketship Public Schools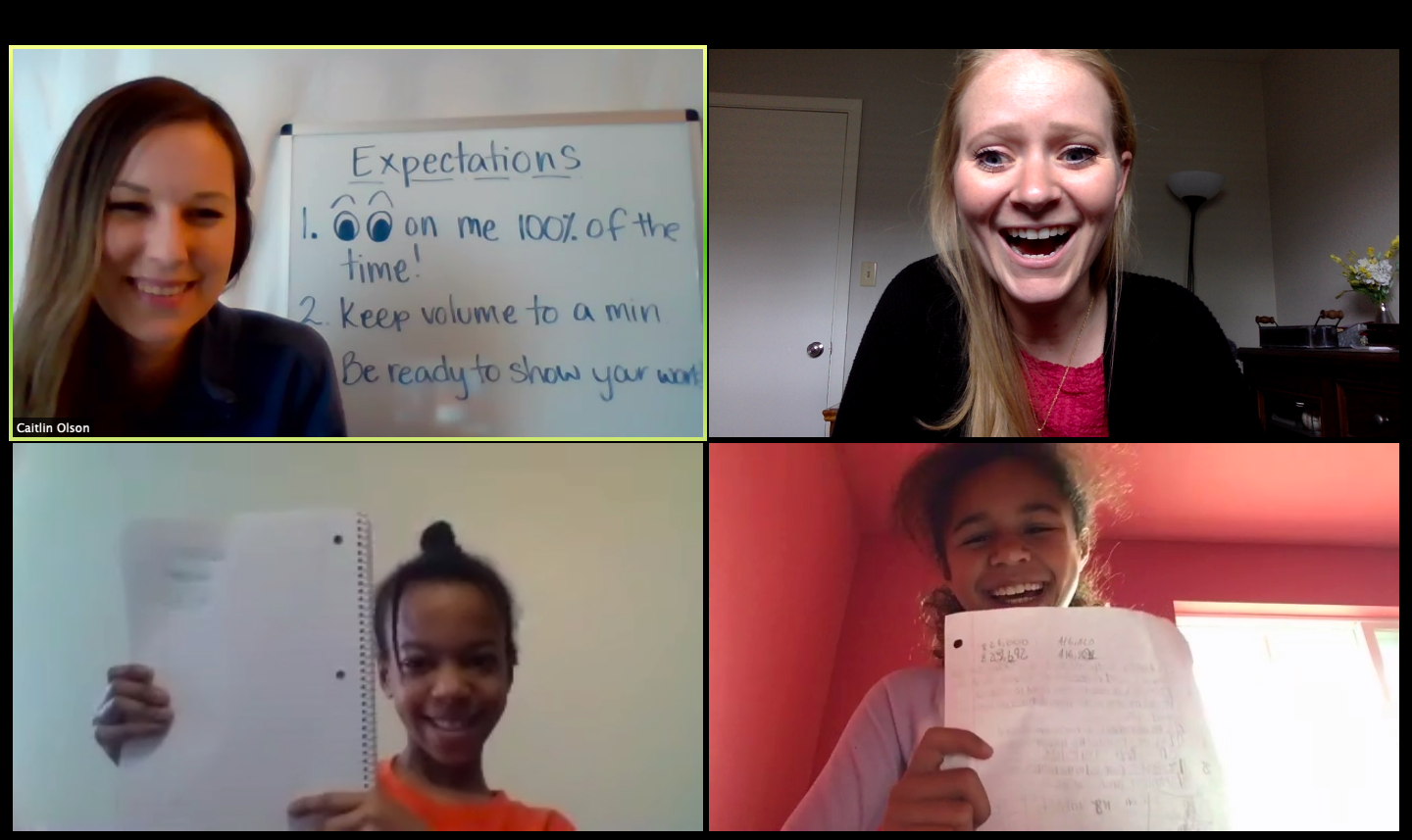 St. Hope Public Schools distance learning program is serving all students during the pandemic, including those with disabilities. Photo credit: St. Hope Public Schools
Working to break down the digital divide
During this crisis, our state's digital divide has been felt in an even greater way. As focused as ever on issues of equity, charter public schools have worked to ensure historically underserved students have the devices and Internet access they need to continue learning in this moment.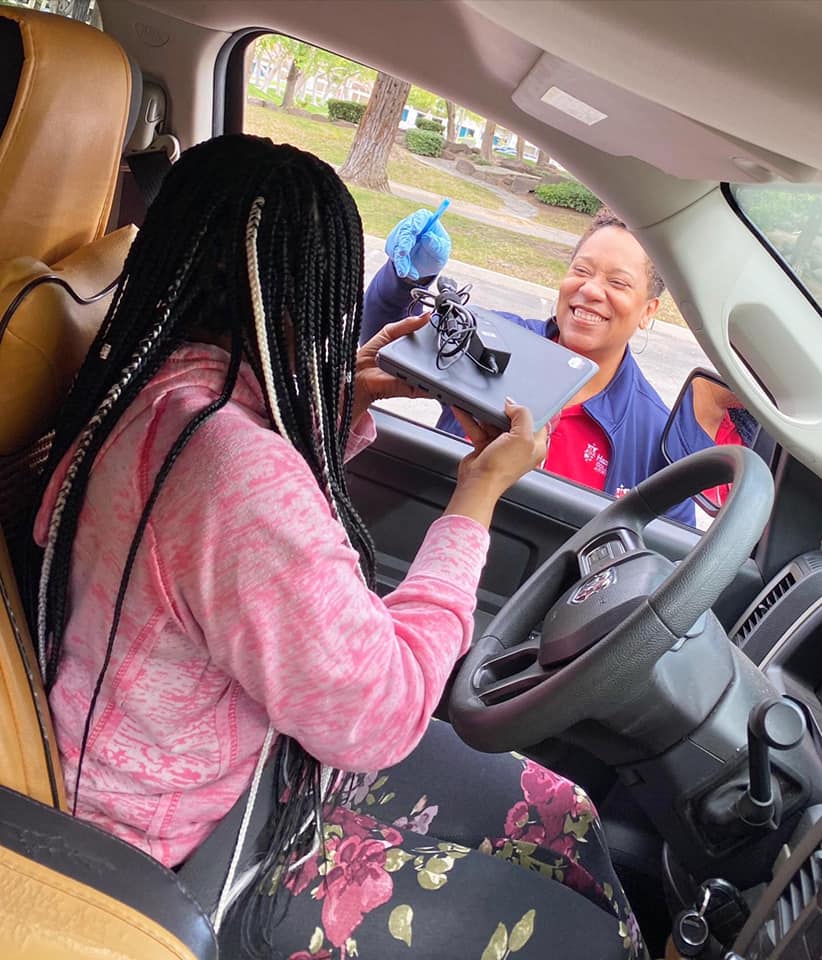 Fortune School of Education Principal Sara Williams checks out Chromebooks to parents. Photo credit: Fortune School of Education.
Providing thousands of meals to those most in need
When schools closed, vulnerable students lost their source for breakfast and lunch. To make up for the loss, hundreds of charter public schools have set up food sites to provide thousands of nutritious meals to their students, as well as students from traditional public schools. In communities across our state, school districts and charter public schools have collaborated to ensure food security for those most in need, proving that we are #BetterTogether in the face of this pandemic.
There's also been a strong effort to accommodate students with parents unable to drive and pick up meals. From Shasta County to San Diego, charter schools have created their own version of Uber Eats to deliver food at the doorstep.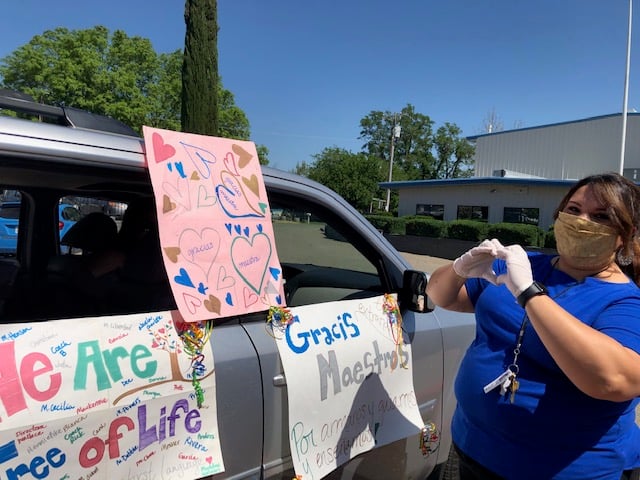 Tree of Life International Charter School teachers hand out packets and meals on the eve of Teacher Appreciation Week. Photo credit: TLICS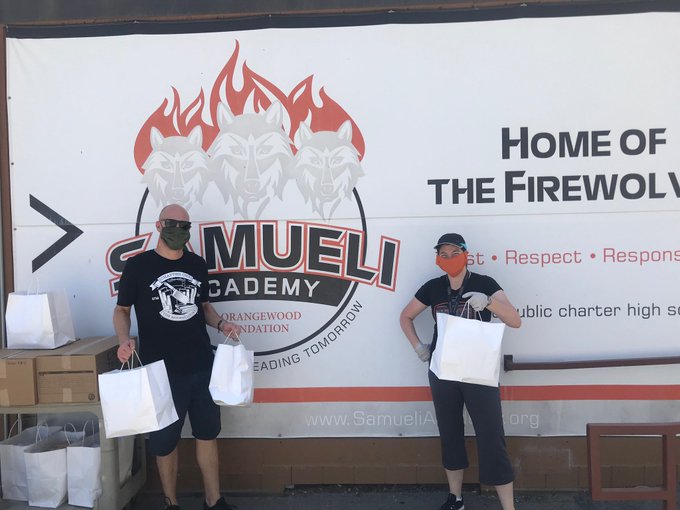 Samueli Academy staff providing amazing meal service. Photo credit: Samueli Academy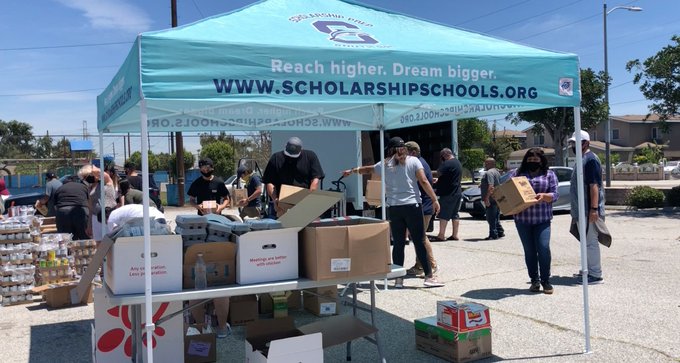 Scholarship Prep South Bay partners with Port City Church to provide hundreds of meals to families across the community. Photo credit: SPSB
Making personal protective equipment for healthcare workers on the frontlines
Courageous healthcare workers have found an unexpected mask-making ally in CharterNation. With the help of their 3-D printers, charter public school students and staff have delivered hundreds of masks, and other personal protective equipment, to those on the frontlines fighting COVID-19. It's been an incredible display of initiative, innovation, and compassion.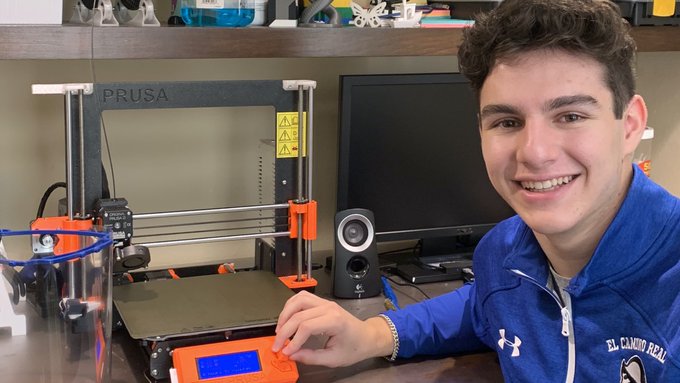 El Camino Real Charter High School student Justin Levy uses his 3-D printer to make face shields for medical personnel. Photo credit: Justin Levy/Los Angeles Times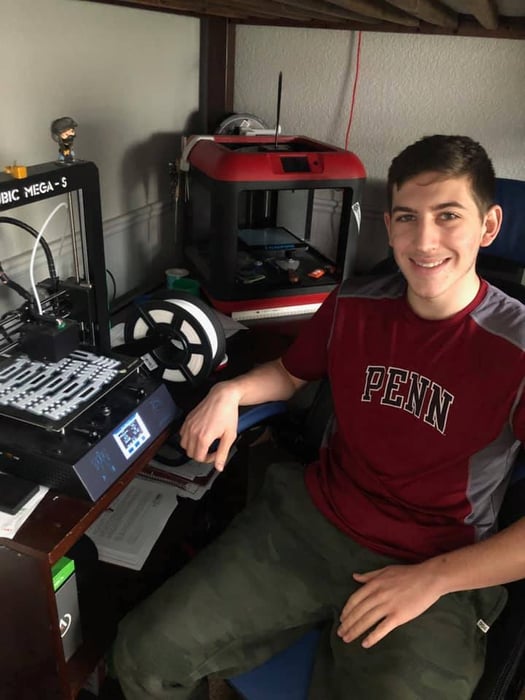 16-year-old Gage Canestrino from Aspire's Ben Holt College Prep Academy is using his 3-D printer to make protective ear guards for nurses. Photo credit: Adventist Health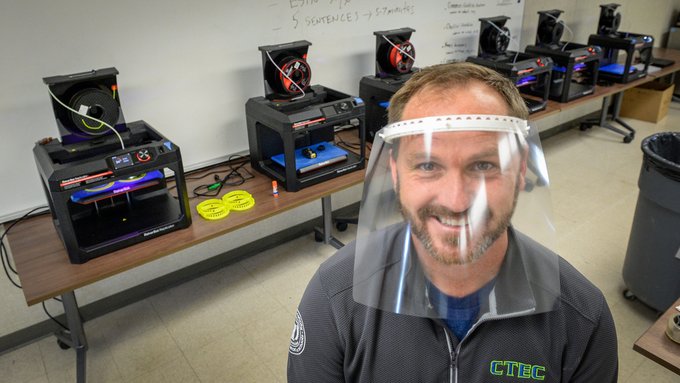 Students and staff at Career Technical Education Charter High School are using their 3-D printers to make protective face shields for local healthcare facilities. Photo credit: CTECHS/Fresno Bee
We don't know how long this crisis will last. But one thing we're certain of: charter public schools are demonstrating time and again that they are essential to the students and communities they serve. They are helping to bring relief and security during an unprecedented crisis. Let's take some time this week to celebrate their amazing contributions.
Want to let your family and friends know that California's charter public schools are going above and beyond in this moment? Go here for shareable social media content.